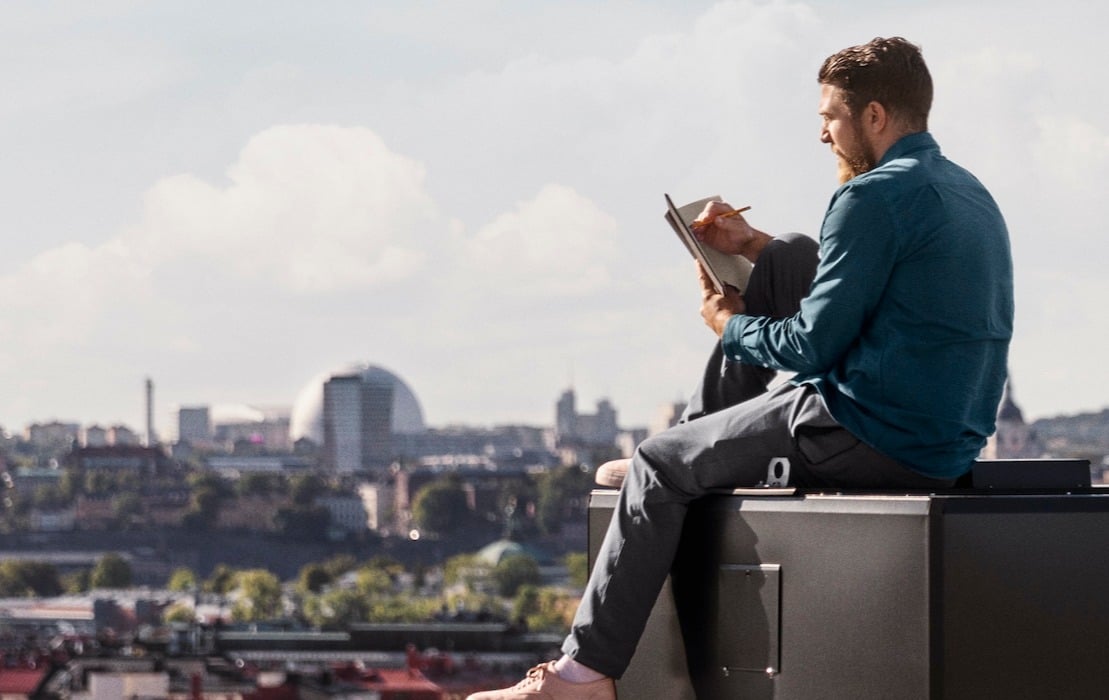 Seeking skilled members
UP is currently seeking new members with some very specific skills. Interested in joining the UP Community? work with UP
Opportunities
Seeking people with specific skillsets
UP is not a typical agency with employees, freelancers or traditional offices. We are an exclusive membership only organization, Our members work either from our global Creative Hubs or remotely though the cloud. More about membership.
If you're interesting in applying for one of the current roles we are seeking, please click the button to apply for membership and specify one of these roles.
Role: Inbound specialists
Location: US & EU
Role description: Competence in an inbound marketing platform, preferably HubSpot.
Capable of understanding the inbound strategy that UP develops and converting it into a custom inbound program for the client.
Role: Science and technical writers
Location: US
Role description: Writing about science, especially life science, and getting into the detail is your skill. Making it easy to understand and enjoyable to read is your passion. You enjoy writing for web consumption and you understand the target personas of the life scientist, healthcare professional, and pharmaceutical scientist, among other disciplines. You are writing for a highly educated audience. Understanding the importance of writing for the web, i.e. keyword analysis, SEO, the buyer's journey, is a merit.
Ph.D. or M.Sc.. maybe a B.Sc. MBA is a merit.
Role: Digital lead in Germany
Location: Germany
Role description: UP Digital is on the lookout for an exceptional individual to help grow our digital business and to look after our digital clients in Germany. As the "digital front of house" for the agency you will need to be rather special: You will have experience in winning and then dealing with clients, you will have in-depth digital agency knowledge, either with website design and build or with multi-platform digital marketing, and you will understand how you can make the customer experience better; and most importantly you will be passionate about the online world. Strong account management, team leadership and ability to produce superb client documents. Knowledge of CMS's, marketing platforms, Google Ads, and Social Media platforms required. (Read more)
Role: Lead, UP Finland
Location: Helsinki
Role description: We are looking for a dynamic individual to join us in helping establish UP THERE, EVERYWHERE in Finland. The successful candidate could come from a marketing or digital agency, or possibly a client background. We will expect them to help us build a new- age agency using our e-ployment® model in Finland. The successful candidate will be highly entrepreneurial and have strong business and digital skills. We will be looking to you to help us build out a team in Finland and share in the success. You will have a proven successful track record in your career, and are a natural leader who is looking for the next step. You will also be comfortable working through the cloud with a globally distributed team in other geographies.
Additional information
UP Digital lead for Germany
We are looking for an experienced and self-driven Digital Specialist to lead our team in Germany to win new local clients, and then develop and manage digital marketing strategies to help them achieve their business goals.
Working on B2B and B2C campaigns, you will work with the core of the digital team in the UK as well as the wider UP team in Germany and Europe.
Responsibilities:
Identify new business leads in Germany, pitch and win new clients.
Work with existing UP team members and partners to develop new digital projects with existing relationships.
Increase UP's digital footprint in Germany.
Be the primary point of contact for your clients: Own the relationships.
Create effective digital strategies for your clients.
Help manage projects internally for your clients; we do have project managers but they will need your guidance.
You will lead your team in understanding the clients needs, running research for the client, then devising and implementing an online strategy across their website, social, Google, and inbound content.
You must be the representation of the client within the agency - making sure we achieve all the goals and targets we set.
And… you will be the UP digital champion in Germany.
Key skills (these are all "must-haves")
Produce superb client documents including pitches, proposals, cost estimates, statements of work, reports and research analysis.
Ability to guide and work with the production members of the team to get the right things done on time and to budget.
Attention to detail is imperative as you will be managing campaigns and website build projects.
As a digital marketing specialist, you will devise successful digital strategies, and then build, and run national and international campaigns for your clients across Google, Social Media, inbound and across the clients own websites. (we do have a digital marketing managers who will work with you).
Knowledge of CMS's, marketing platforms, Google Ads, and Social Media platforms.
Note: Our projects include both "traditional" digital marketing such as social media advertising, PPC, SEO and content marketing as well as web design & development projects.
What we're looking for in the successful candidate:
Ability to provide amazing digital client experiences.
Strong account management skills aka, the ability to efficiently and effectively get things done yourself and through other people.
Website and digital marketing experience, and most importantly, the ability to learn & grow, stay on top of current trends, and focus on results.
A process-driven individual who thrives on finding new and better and more efficient ways of doing things.
Requirements:
We are all busy people, and we hate wasting each other's time, so please only apply if you meet these requirements… as these are definitive requirements.
Minimum of 3 years as an Account Manager or higher, where you were responsible for your clients' relationship.
Minimum of 5 years working inside of a digital or marketing agency serving external clients.
Digital marketing & web design project experience.
It would also be great if you:
Thrive in a small and growing team as this is a new role to start developing the territory, and you will be working with a small UK based team.
Enjoy reading books and taking courses to grow yourself.
Do some sort of digital marketing, or learning, in your spare time… it's not just a day-job for you.
Feel at home with spreadsheets and task management tools.
Craft campaign and email messages and don't just write them.
Are comfortable with IM tools, email, video calls, and picking up the phone to actually speak to clients.
Genuinely care about your clients (people) and not just getting things done.
Have a cracking sense of humour as we love to have a giggle at work.
We are a cloud-based agency and part of a global marketing group, so the work is varied, the challenges different every day, but we try our hardest to enjoy every day and to work with people we like.
If, as you read this job description, have thought "that might be for me", then you probably aren't right for us.
However if you read that and thought,
"Yes!"
that was written by the HR-Gods and they must have been thinking specifically of me" then perhaps we should chat.
Drop us a line if you think you can make a difference for our clients and in our business.