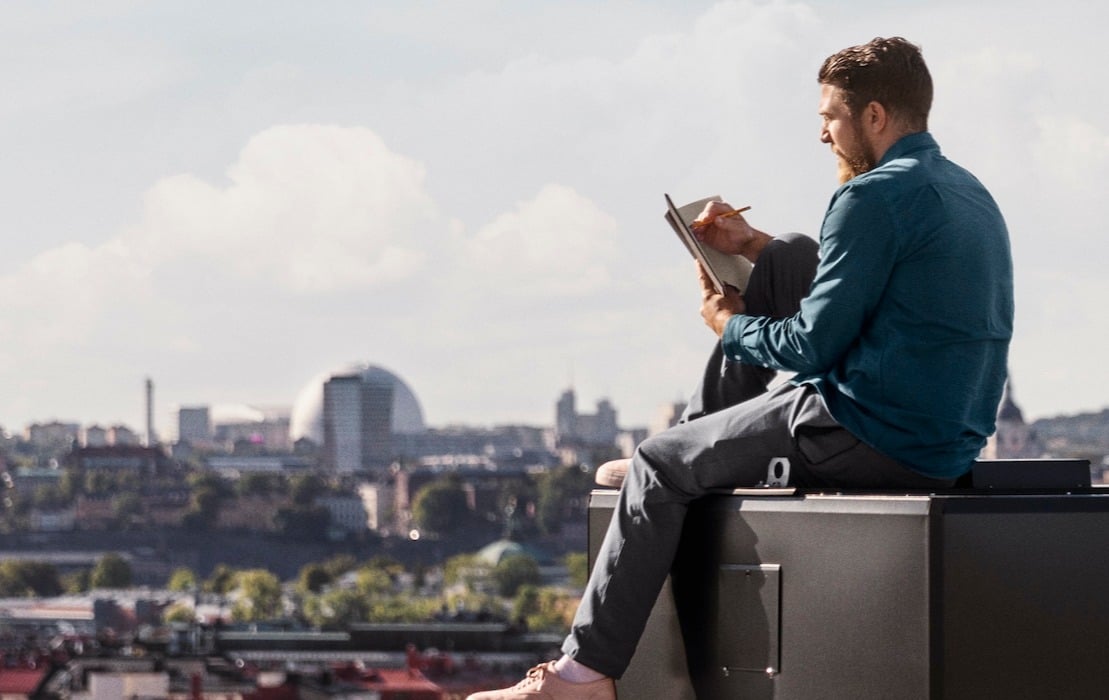 Seeking skilled people
UP is currently seeking some new people with some very specific skills. Interested in joining the global UP Community? work with UP
Opportunities
Seeking people with specific skillsets
UP is not a typical agency with employees, freelancers or traditional offices. We are an exclusive membership-only organization. Our members work either from our global Creative Hubs or remotely through the cloud. More about membership.
If you're interested in applying for one of the current roles we're seeking, please click the "apply" button and specify which role you're interested in.
Role: Life Science Account Director (US)
UP is seeking a Life Science Account Director based in the USA (on the East Coast or Chicago area). The ideal candidate has senior level marketing strategy experience working with life sciences or health marketing companies, and is comfortable presenting to c-suite executives. This role is client-facing and supports business development. The ideal candidate has experience
helping life sciences and genomics companies bring new brands and products to market and has a love of all things digital.
See additional information here or below.
Role: Inbound Specialists
Location: US & EU
Role description: Competence in an inbound marketing platform, preferably HubSpot.
Capable of understanding the inbound strategy that UP develops and converting it into a custom inbound program for the client.
Role: Digital Lead in Germany
Location: Germany
Role description: UP Digital is on the lookout for an exceptional individual to help grow our digital business and to look after our digital clients in Germany. As the "digital front of house" for the agency, you will need to be rather special: You will have experience in winning and then dealing with clients. You will have in-depth digital agency knowledge, either with website design and build, or with multi-platform digital marketing, and you will understand how you can make the customer experience better; and most importantly you will be passionate about the online world. Strong account management, team leadership and ability to produce superb client documents. Knowledge of CMS's, marketing platforms, Google Ads, and Social Media platforms is required. (Read more)
Additional information
UP Digital Lead for Germany
We are looking for an experienced and self-driven digital specialist to lead our team in Germany. To win new local clients, and then develop and manage digital marketing strategies to help clients achieve their business goals.
Working on B2B and B2C campaigns, you will work with the core digital team in the UK as well as the wider UP team in Germany and Europe.
Responsibilities:
Identify new business leads in Germany, pitch and win new clients.
Work with existing UP team members and partners to develop new digital projects with existing relationships.
Increase UP's digital footprint in Germany.
Be the primary point of contact for your clients: Own the relationships.
Create effective digital strategies for your clients.
Help manage projects internally for your clients; we do have project managers but they will need your guidance.
You will lead your team in understanding the clients needs, running research for the client, then devising and implementing an online strategy across their website, social, Google and inbound content.
You must be the representation of the client within the agency - making sure we achieve all the goals and targets we set.
And… you will be the UP digital champion in Germany.
Key skills (these are all "must-haves")
Produce superb client documents including pitches, proposals, cost estimates, statements of work, reports and research analysis.
Ability to guide and work with the production members of the team to get the right things done on time and on budget.
Attention to detail is imperative, as you will be managing campaigns and website build projects.
As a digital marketing specialist, you will devise successful digital strategies, and then build and run national and international campaigns for your clients across Google, social media, inbound and across the clients' own websites. (We do have digital marketing managers who will work with you).
Knowledge of CMS's, marketing platforms, Google Ads, and social media platforms.
Note: Our projects include both "traditional" digital marketing such as social media advertising, PPC, SEO and content marketing, as well as web design and development projects.
What we're looking for in the successful candidate:
Ability to provide amazing digital client experiences.
Strong account management skills, i.e. the ability to efficiently and effectively get things done yourself and through other people.
Website and digital marketing experience, and most importantly, the ability to learn and grow, stay on top of current trends, and focus on results.
A process-driven individual who thrives on finding new, better and more efficient ways of doing things.
Requirements:
We are all busy people, and we hate wasting each other's time, so please only apply if you meet these requirements… as these are definitive requirements.
Minimum of 3 years as an Account Manager or higher, where you were responsible for client relationships.
Minimum of 5 years working inside of a digital or marketing agency serving external clients.
Digital marketing & web design project management experience.
It would also be great if you:
Thrive in a small and growing team as this is a new role to start developing the territory, and you will be working with a small UK-based team.
Enjoy reading books and taking courses to grow your knowledge and expertise.
Do some sort of digital marketing, or learning, in your spare time… it's not just a day-job for you.
Feel at home with spreadsheets and task management tools.
Craft campaign and email messages and don't just write them.
Are comfortable with IM tools, email, video calls, and picking up the phone to actually speak to clients.
Genuinely care about your clients (people) and not just getting things done.
Have a cracking sense of humour as we love to have a giggle at work.
We are a cloud-based agency and part of a global marketing group, so the work is varied, the challenges different every day, but we try our hardest to enjoy every day and to work with people we like.
If, as you read this job description, have thought "that might be for me", then you probably aren't right for us. However if you read that and thought,
"Yes! T
hat was written by the HR-Gods and they must have been thinking specifically of me," then perhaps we should chat.
Drop us a line if you think you can make a difference for our clients and in our business.
---
Life Science Account Director (US)
United States - East Coast or Chicago area preferred (Remote)
Role description:
The Life Science Account Director's main responsibility is to grow, maintain and develop relationships with UP's new and existing clients within the Life Science sector in the US. The candidate will develop and execute different clients' marketing plans in the most effective acquisition channels. The candidate is also expected to work with strategic and operative tasks tailored to the client's specific needs. Therefore, the candidate will be expected to have excellent marketing, strategic and hands-on digital, project management and interpersonal skills.
Key Responsibilities:
Take ownership of significant client accounts and play a key role in delivering a world class cloud-based agency service
Advise and support clients in strategic and operational B2B marketing operations
Provide insightful strategy and commercial advice aligned to your client's goals
Identify, target and generate new business
Building relationships with targeted customers through online and offline channels
Develop, establish and implement effective sales and marketing plans tailored to the assigned accounts to achieve the quarterly and annual sales targets
Work with UP's internal creative, strategic and digital teams globally
Responsibilities include but are not limited to:
Advise and support clients in developing their:
Branding and communication
Digital Marketing
Market analysis
Inbound and content marketing
Films and webinars
Website and e-commerce sites
Develop, execute and evaluate digital marketing strategies and plans:
Set specific digital objectives and KPIs, and monitor progress
Continuously survey digital developments and trends in the life science landscape
Budget and forecasting
Set budgets and allocate project resources
Invoicing
Make sure projects are delivered on time to the right cost
Collaboration with internal and external actors:
Collaborate with UP senior management team to drive sales
Develop relationships with key stakeholders
Train and lead global internal UP project teams
The candidate will manage the in-account marketing plan and execution for a portfolio of Life Science clients. Therefore, the candidate will be expected to have excellent marketing, strategic and hands-on digital, project management and interpersonal skills.
Academic background
Minimum a BS degree in Life Science or Marketing
Professional experience
7+ years of work life experience within the Life Science sector
Experience in account-based marketing strategies, brand management and client services
Strong commercial acumen combined with a deep interest and knowledge of the Life Science Professional Services area
Proven ability to engage with C-level decision-makers and coordinate activity on major accounts
Excellent communicator combining interpersonal relationship building with meeting facilitation and a high level of presentation skills
Worked with and managed globally distributed teams
Merit
Ideally

experience from both client and agency side
PhD in Life Science or MBA
Prior sales and account management experience in pharma or biotech
Strong network with clients within the Life Science sector
Protein/peptide and/or Genomics science experience
Personality
For an optimal candidate/company/culture fit and a successful long-term recruitment, the Following personality traits are needed:
Self-motivated and proactive "do:er" with no ego
Sales and results driven mentality
Client focused and service minded
Entrepreneurial mindset
Proven analytical skills and an exceptional problem-solving ability
Excellent content/domain knowledge and technical skills
Strategic thinker
Collaborative and transparent
Exceptional attention to detail
Strong and pedagogical communicator
Moreover, it is important that the candidate works well with tight deadlines, thrives in a dynamic, international and fast-paced environment and has a genuine passion for Life Science sector.
Language skills:
• Fluent in English
• Due to UPs international presence, other languages are an asset
Role and Company USPs
Join the world's leading, global cloud based agency
Being e-ployed® instead of employed
A role demanding self-responsibility and seniority
Stimulating work tasks in an international and dynamic environment
Entrepreneurial role with the possibility to take on more responsibility and quick career development
Strong and international client and partner base
Be part of an international team of top performers with globally distributed teams working through the cloud
The option of working remotely or from one of UP's global creative Hubs in Stockholm, Malmö, Uppsala, Hamburg, Amsterdam, London, Guildford, Sydney, or New York
For this position, you may send your CV directly to: