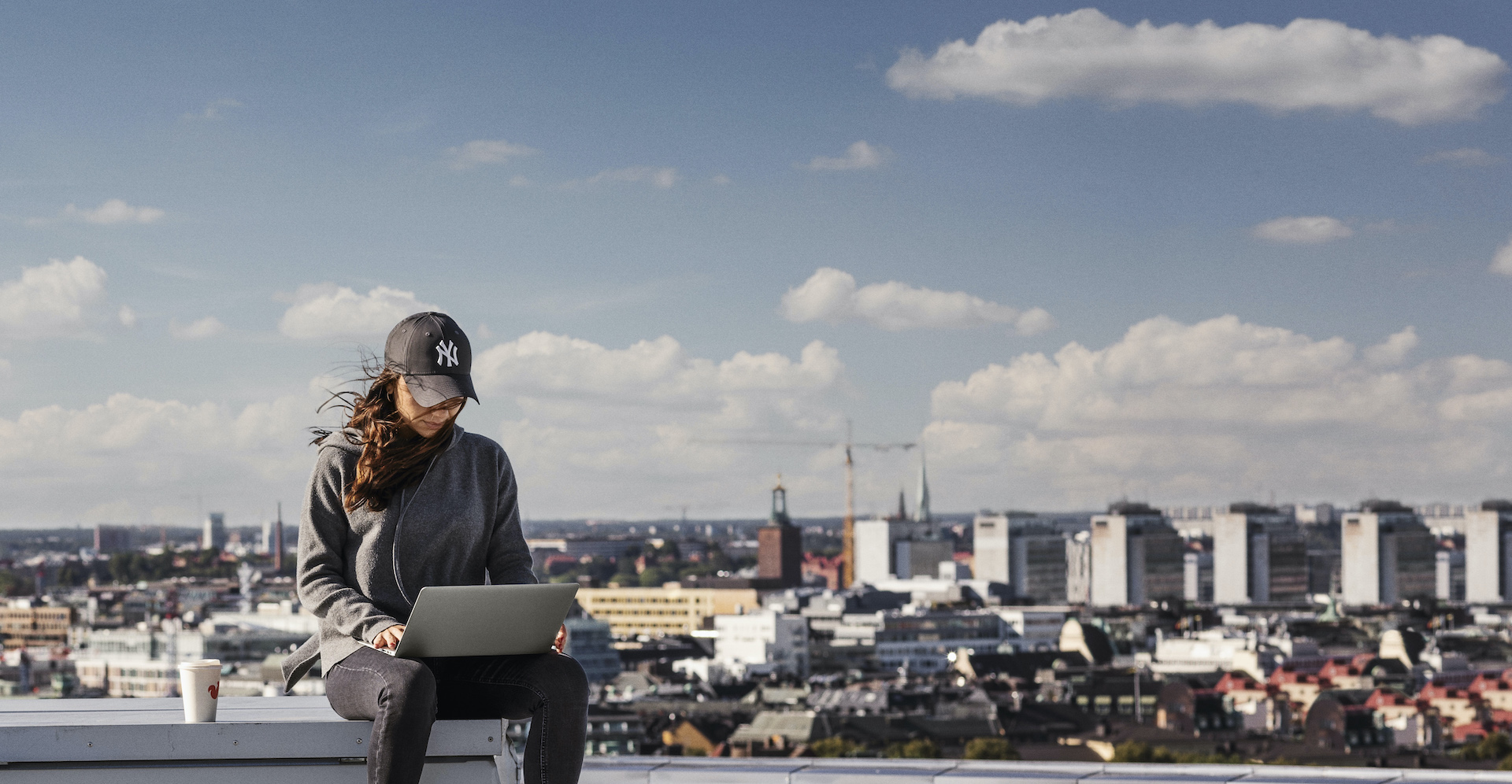 Learn about
e-ployment®
The UP model of global cloud-based working that offers a third way
the agency model of the future
A new way of working in the cloud
It's not employment. It's not freelancing. It's about working as a community.
We all know the world is changing rapidly. Things seem to be converging more and more as our personal and work lives become increasingly intermingled. Traditional employment is fast becoming a thing of the past.

e-ployment® is a new way of working providing the support of employment, with the freedom of being an individual worker all enabled via easy to access cloud-based tools and common processes. Remote workers and digital nomads alike are embracing it.
e-ployment® is a registered trade mark of UP THERE, EVERYWHERE International AB.
Combine self-employment with colleagues
e-ployment® combines the benefits of self-employment with the advantages of working as part of a close team in a single organisation. Our aim is to get the best of both worlds. UP THERE, EVERYWHERE pioneered this new model, wrote a book about it and even created our own software platform and IT system that supports our business and members globally.
How did the idea come about?
Julian Stubbs, one of the founders of UP, explains:
"I'd been working on the development of a new corporate identity for the Hollywood movie brand, Technicolor. It was a really cool project to work on and I was lucky enough to spend a fair bit of time in Burbank, California, where Technicolor was headquartered. I got a tour one day of the vast sound stages at the studios, they were filming the US version of The Office while I was there, and the guy giving me the tour pointed out that all productions were made with a crew of independent creatives, which gave both the creatives and the studios much more flexibility in their work. The studio delivered the structure and support to make the whole thing gel. That idea struck me as really powerful, an idea that I felt could be developed much further. That idea eventually became e-ployment."

A third way
We see e-ployment® as a third way, a better alternative to being a traditional employee or just being a normal freelancer.
Traditional employment and being an independent freelancer both have pros and cons - but we are trying to combine the best of both of these worlds. Part of this means we all work the same way, with uniform platforms and processes. It also means we invest in education and training of members. As an example in 2019 we held a Member Meet UP in Palma Mallorca, and had over sixty members attend from all over the world. In 2021 we'll be hosting a number of different events both face to face and online across both Europe and the US for members to attend and most importantly interact together at.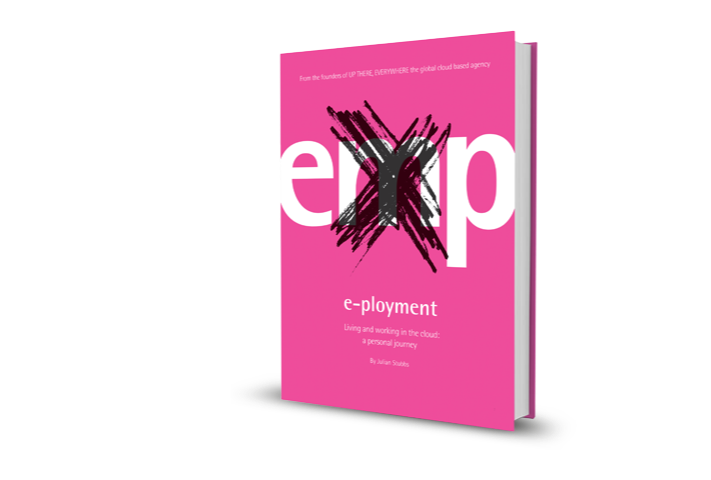 Q&A on UP Membership
Q: I don't know anyone in UP, can I just join?
A: Sorry, but no. We are super strict on only interviewing and possibly recruiting people who are endorsed by an existing UP member.
Q: What happens after being accepted into membership?
A: All members go through an induction process to understand how UP works, the software platforms we use and the processes we have so all projects are run in a uniform way globally.
Q: What does working in distributed teams mean?
A: We do not select members of a client team based on geographic location. We select team members based on who is best for a particular client or project. The failing of most global agency groups is that they work in silos - driven by a particular office P&L. We think this is a major drawback for the company itself and for their clients. We have one global P&L and a global team that can be engaged.
Q: Is UP just a network of freelancers?
A: No, we are not a freelancer network - there are plenty of those around and that wouldn't suit our business goals or way of working. We are a membership organisation, and we take great care in who we recruit, as well as their training and integration.
Q: Is there a membership fee?
A: No, we do not charge a membership fee.
Read more about e-ployment®
As a business leader in a creative agency, I've come to appreciate the...