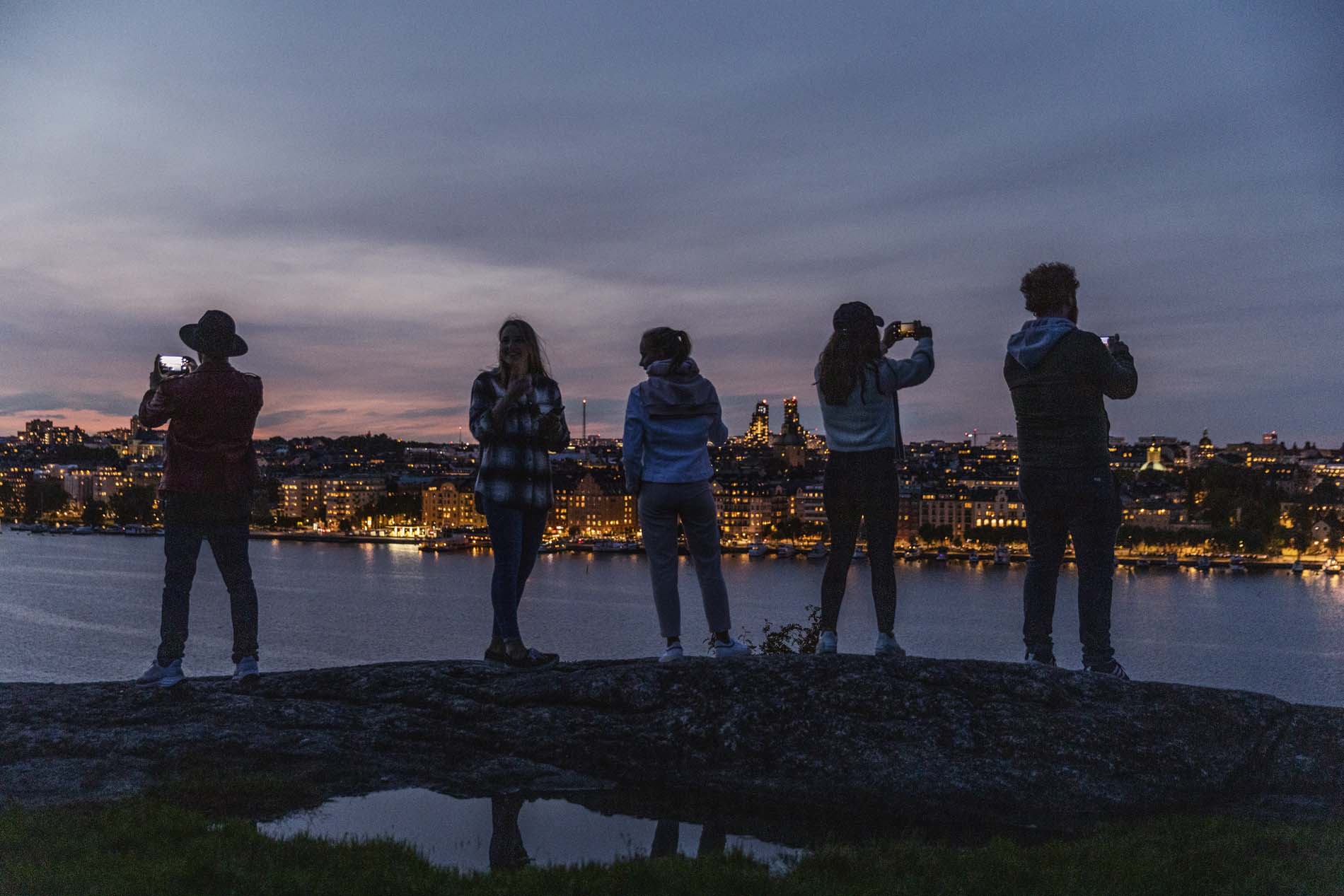 Get more from your creative digital marketing agency
DIGITAL MARKETING | WEBSITES | SOCIAL MEDIA | PPC | SEO | ECOMMERCE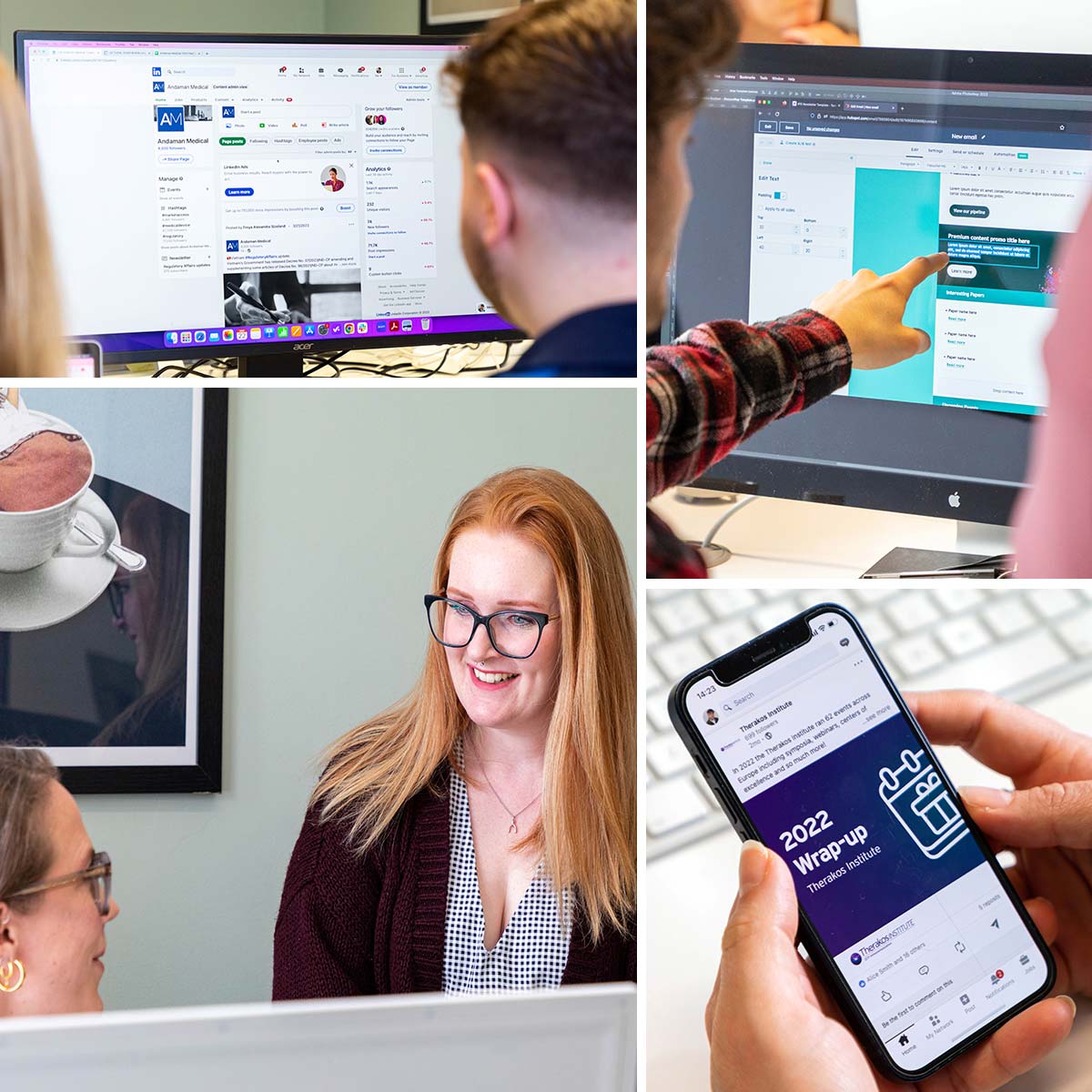 We'll help you create a thriving digital marketing ecosystem
With so many specialist areas in marketing, it is thought you would need around ten team members to cover all aspects of your digital marketing ecosystem. Yet most marketing teams consist of one or two specialists, at best!
Enter UP for DIGITAL, the digital arm of UP THERE, EVERYWHERE. The ultimate extension of your marketing team. In a nutshell, if you need help with any aspect of your digital marketing or website, we're here for you.



"We don't have the time to do everything we want!"
We're here to collaborate with you. Whether you are looking for an agency that feels like an extension of your team, or an entity to palm off the jobs you simply don't have capacity for… Let's work together and create a thriving digital marketing ecosystem with demonstrable value.

"Why is our website not converting visitors?"
The most successful websites are user-centric in design. Our team consists of experienced UI and UX designers and web developers. All with a proven track record of delivering powerful websites that convert visitors!

"We want a more engaging social media strategy!"
Social media is a constant ever-changing landscape. We keep up with the exciting trends and see where opportunities could fit our clients. Our team is up to date with algorithm changes, big or small! That's just one way we help our clients' social and digital strategies stay relevant.
"We've been impressed with the amount of work UP for Digital does for us. They are always communicative and responsive, keeping us in the loop on updates and changes. Their flexibility with our business priorities has been crucial in keeping us on track with our marketing goals. They bring a wealth of digital marketing and website expertise to the table. We trust their recommendations and strategies, and their ongoing support has been invaluable to our business."

Philip Curtis,
CEO Avantus
How can we help you?
You might have a clear idea of your focus, or perhaps you're stressing about not knowing where to begin. Whatever the situation, we've got you. Let us assemble our digital marketing specialists to help you achieve your goals of marketing nirvana...
Ad planning
Want to start advertising but not sure where to begin? Our team of digital marketing experts can help identify where and how your budget will be most effective at not just meeting, but smashing your goals!
Social Media
To succeed on social you need content that resonates with your target audience. Whether you're stuck for ideas or you want a revamp, our social media marketing team can elevate your strategy.
Search Engine Advertising (SEA)
Commonly referred to as Google Ads or PPC, this area can feel daunting if you're not familiar with the inner workings. Luckily for you, it's something we live and breathe!
Website design
Brand new launch, revive and refresh, or rebrand - our web team can build what you need. Whether it's a powerful, minimalist one-pager, an e-commerce shop of dreams, or a complex custom build. All our websites are designed with UX and UI experts on board.
SEO
We can help improve your domain reputation and have you climbing the organic search rankings in no time! Our team of experts can help with your on-site and off-site SEO, from keyword and key-phrase discovery, to content optimisation.
Content marketing
Are the lights on but nobodies home? That's how a website without valuable content comes across. All style and no substance. We can help identify your content pillars and create engaging content that resonates with your audience, taking your SEO strategy into consideration.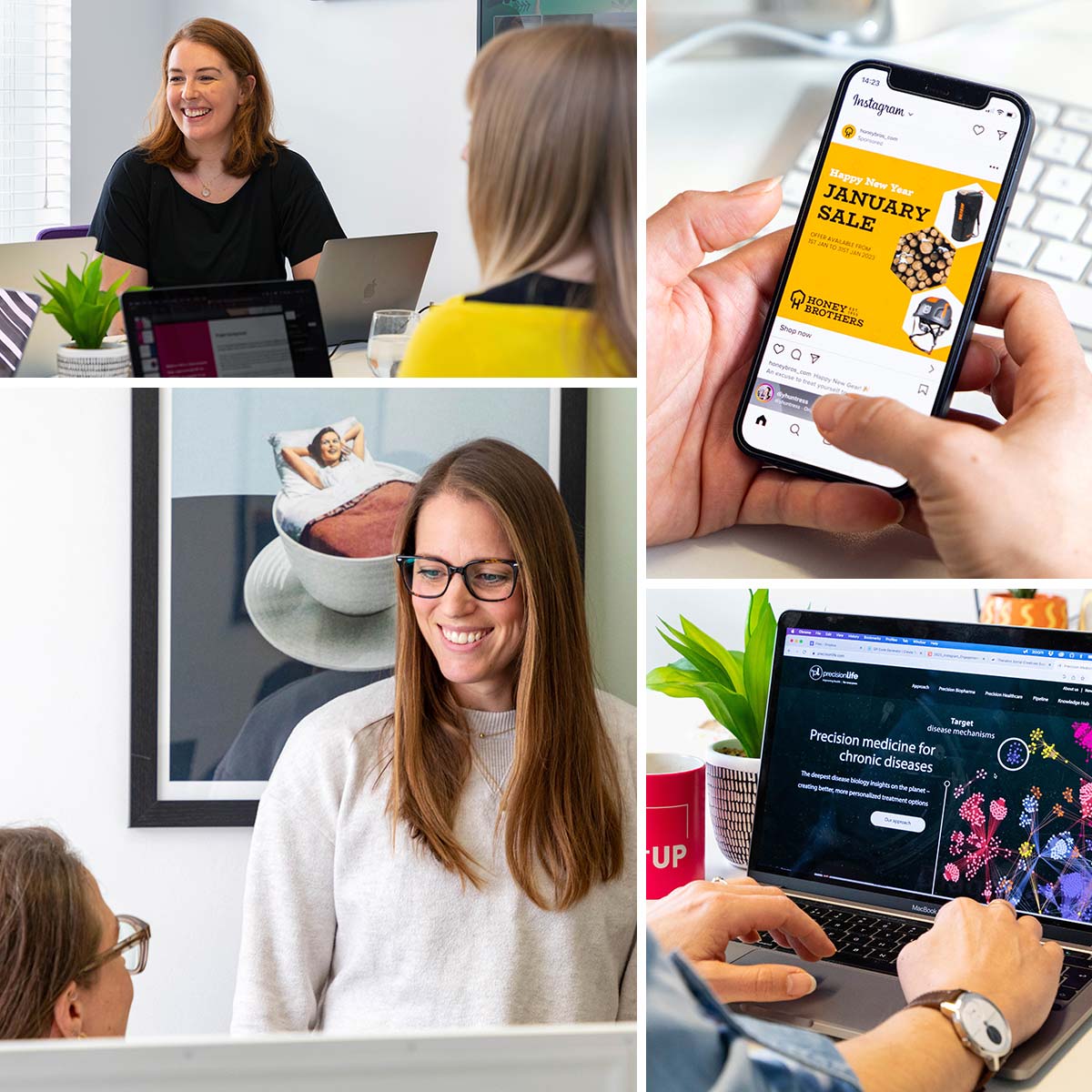 An extension of your team
Synergy. It's one of the The 7 Habits of Highly Effective People. We are UP for DIGITAL, a team of digitally minded marketers, designers and developers. We're here to save you from mundane, underperforming campaigns, creatives and content.
We assemble the right team, for your project
All clients are looked after by one of our friendly account managers
Expect regular updates, check-ins, and honesty
Reports, recommendations, optimizations. Bish, bash bosh!
Transform your digital ecosystem!
If you're not sure where to start, let us help you! Get in touch for a no obligation chat about your aspirations, inspirations, and what's keeping you up at night. We want you to feel confident about your digital presence, whether you're showing your stakeholders, or applying for awards!
For websites that convert visitors to loyal customers
Supercharging your social media content
Tailored strategies with unmatched results to unlock global success

Use the form to get in touch with the team.