East meets west
Transcending borders around the globe
Global marketing agency in Asia and beyond
Your regional or national branding are going brilliantly — and now you're ready to head east. How do you successfully translate (literally and figuratively) your marketing efforts across Asia? From China to Japan to India, understanding what works in each market can be daunting. UP FOR ASIA is here to help.
As an UP speciality group, the marketing experts in UP FOR ASIA focus on bringing the most innovative services and technologies from the Nordics, Europe and North America into Asia, an Vice VersaWe provide localized branding, marketing and digital services so you can go East or WEST successfully. Our focus on Asian countries and regions include China, Hong Kong, Macau, Taiwan, Singapore, Japan, South Korea, India, Thailand, Malaysia, and Indonesia, among others.
We speak the language. We know the market.
We understand your industry. Whether you are B2B or B2C, and no matter what product, service or technology you're offering, you need to communicate effectively and efficiently with your audiences in the local context. Entering a new market like Asia requires building trust, and that takes a deep understanding of the culture and marketplace in order to be successful in selling your products, services or technology.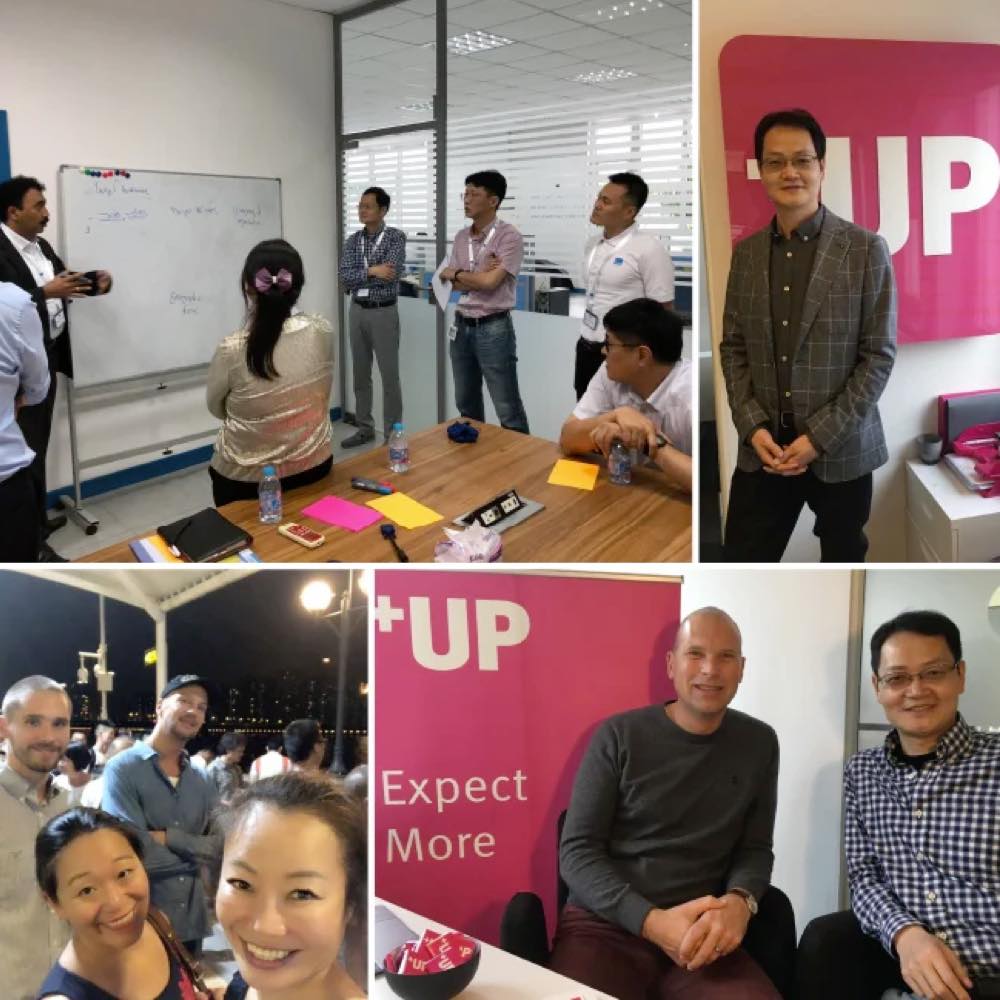 Our Creative Hub
29/F,
Shanghai Tower, 501 Middle Yincheng Road, China

We have a strong and active UP community working in Asia with our regional Creative Hub located in Shanghai, China, providing branding, marketing and digital services for innovative western companies going into Asia, and vice versa. UP FOR ASIA includes members in China, Taiwan, India, Singapore, Japan, South Korea, Thailand, Malaysia, the Philippines, Indonesia, and Vietnam.
Taking your brand across borders
Localizing your brand — even a successful international one — is essential when taking your brand east, or moving east to west. We walk you through three important steps, with a special focus on digital needs.
Localize your message
We help you define your purpose and branding message in the local context. That can me redefining who you are to meet local expectations.
Build your online community
We create the right digital infrastructure to establish a home base from which you can reach out to your audiences and where they can reach you. We define what you need.
Establish trust
Using the right digital strategies helps you establish an authentic relationship with your audiences. This impacts how you interact with your audiences.

Media blitz in China that left a lasting impression
Life science | Social media | China

VIEW MORE WORK
UP FOR ASIA's services and capabilities
Brand message development
Establishing the right tone of voice and a brand message that will resonate in Asia is a critical first step of your journey East.
To fulfill this, we offer:
Market research (phone interviews in local languages, focus groups, reports, and presentations with your team)
Branding & identity (graphic design, logo design, naming, photography)
Film & sound (voice-over, local subtitles, videography)
Creative design and development
Creating an online presence
Creating an online home for all your communications is essential in today's digital world. The tools and strategies that work in the West are not always the same as what works in the East. We help you navigate this new landscape effectively.
We provide:
Website, mini-page, app, landing page development or localization
Social media platforms development and operation management (e.g WeChat official account set-up and maintenance in China market)
Adopting the right digital strategy
The right digital strategies will help you establish an authentic relationship with your audiences. Our services include:
Search marketing to get you found, such as Baidu SEO or PPC
Content marketing (to establish your thought-leadership position)
Influencer marketing and online PR (get endorsement by third parties with credentials to increase your brand awareness and build trust)
Traditional PR and media outreach
How well does your brand travel?
How well will your brand work in Asia? Or as an Eastern company looking to expand West, how well do your brand values translate? Get a consultation with UP FOR ASIA experts to find out.
Why UP FOR ASIA
Next generation agency set-up
A global community of self-invested and like-minded individuals. Our success depends on how happy our clients are, great work keeps us motivated.
Traditional service, modern delivery
Quality client service and great creative work never goes out of fashion. We are old school in this respect, but we're armed with the latest digital tools.
Dedicated Asian team
Knowing your team, building relationships; these things are important. Exceptionally experienced, always available and a nice bunch to boot.
Global experts in every area
Got a brief? We've got someone who's done that before. Our vast network of expertise can be called upon from around the world.
Commercially smart
No overheads. Nothing passed on. You only pay for time spent. No traditional costs to inflate our work.
We love our jobs
Everyone at UP has embraced our model by choice. We are all agency advocates but we choose the NextGen model.
An experienced team to deliver great results
UP FOR ASIA offers you a connection to local talent in every market. With UP's working model, no matter which industry you are in, we have the right members and partners on the ground in your target region to deliver marketing programs that work. Our teams are all senior, seasoned professionals, who are bilingual with excellent communication skills, understand the local markets, culture and social norms, and have deep knowledge of your industry. They are well-rounded and well-connected locally, and can find all the resources needed to solve your problem and achieve your goals.