A story of how dozens of Microsoft partner companies in Western Europe have moved to the new world of digital marketing by embracing inbound and content marketing.
Location
Western Europe
Sector
IT, technology & industry
Service
Inbound & content
Background
Microsoft is one of the largest technology companies in the world. Since the launch of Office 365, Microsoft Azure cloud computing and the notable acquisitions of LinkedIn in December 2016 and Skype Technologies in May 2011, Microsoft has decidedly embraced the cloud. Microsoft wants its Business Partners around the world to do the same. Adopting the tech tools is not the issue. One of the most important steps is how they market themselves.
The brief
Microsoft saw UP as a unique agency that could help bring about a major change in the way its Partners market themselves and generate leads. Despite their technological prowess, many Microsoft Partner companies are still living in another era when it comes to marketing. Since UP is a marketing agency 'born in the cloud' (a Microsoft expression to describe companies that never owned a server) with members able to hold training sessions anywhere in the world, Microsoft saw us as the perfect agent of change.
Specifically, Microsoft wants hundreds of their Partners to adopt the process and power of inbound and content marketing. By making valuable content available through search results, and nurturing contacts to become customers, any business can achieve vastly improved sales conversion rates.
The solution
Microsoft Partners come in many different flavors, so setting up a tailored content marketing strategy for each of them was an ideal approach. Each Partner is trained on the principles of personas, the Buyer's Journey, and what to write for each phase. We show them the power of infographics and film, the role of the blog and how to nurture contacts through automation. Each Partner operates a content strategy according to its specific expertise, which means that customers can find just the right vendor to solve their technology challenge. The marketing drives a lead stream for the Partners 24/7, 365 days a year.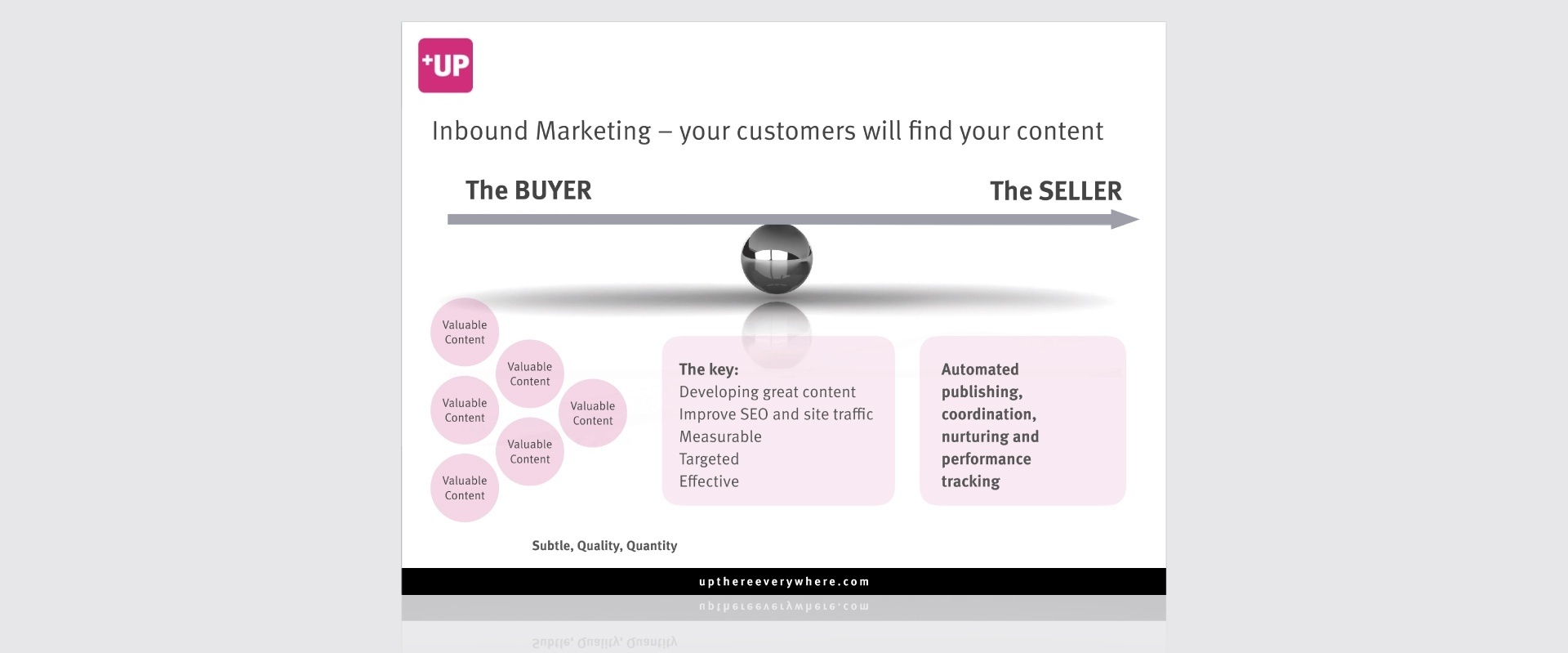 The inbound marketing accelerator program.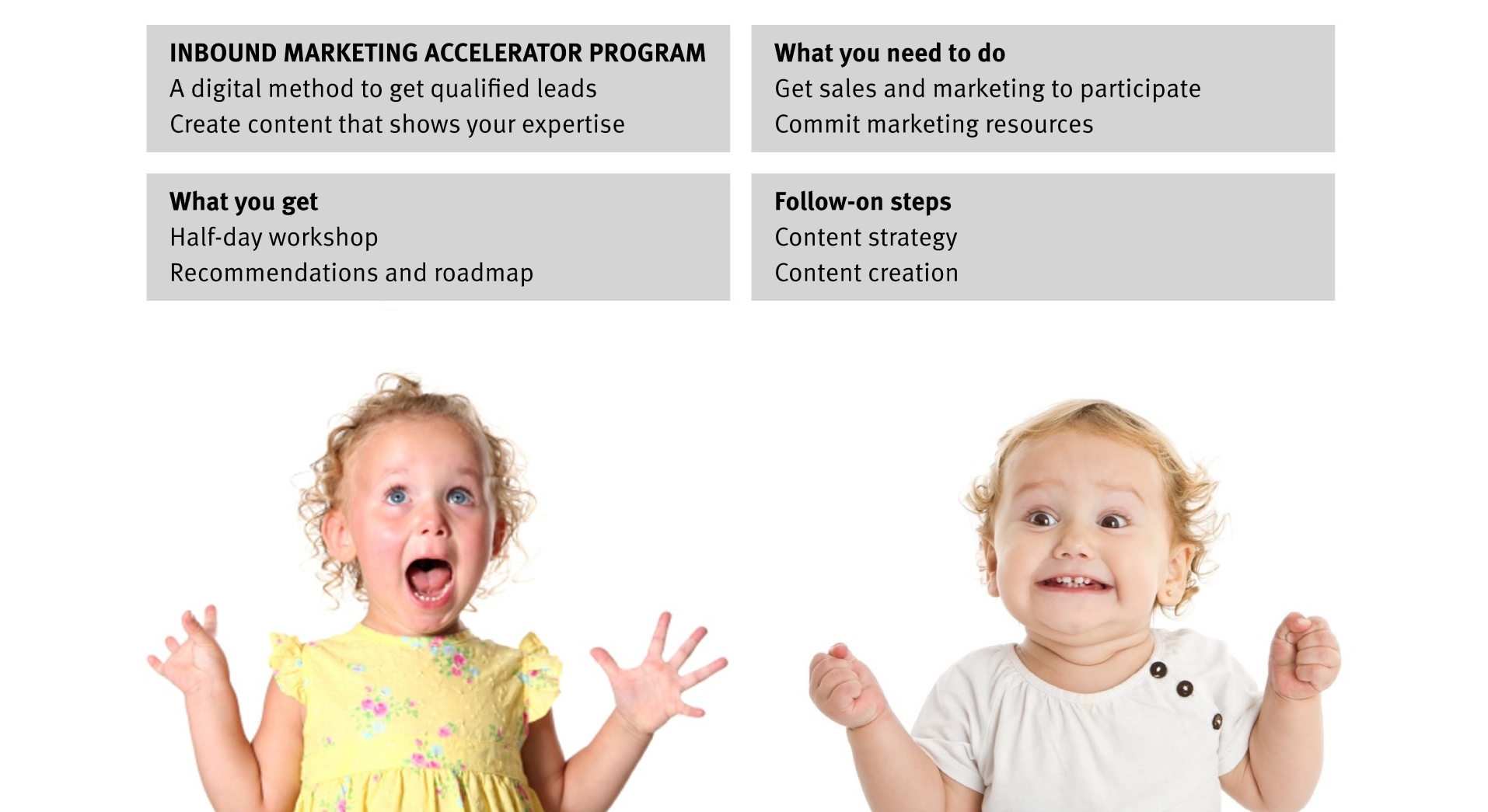 Convert strangers to customers.
Convert customers to fans.
The inbound marketing funnel applied as practical content development.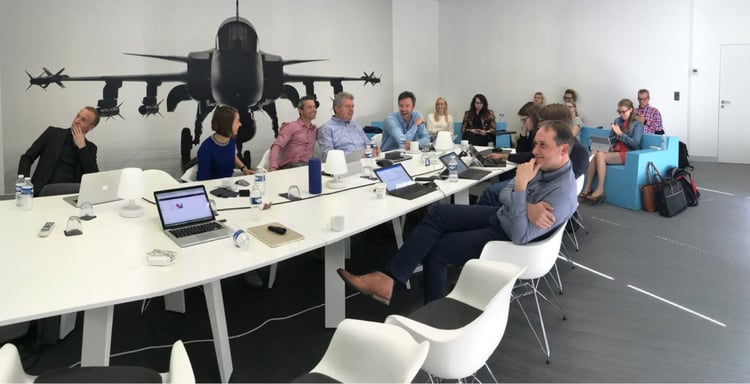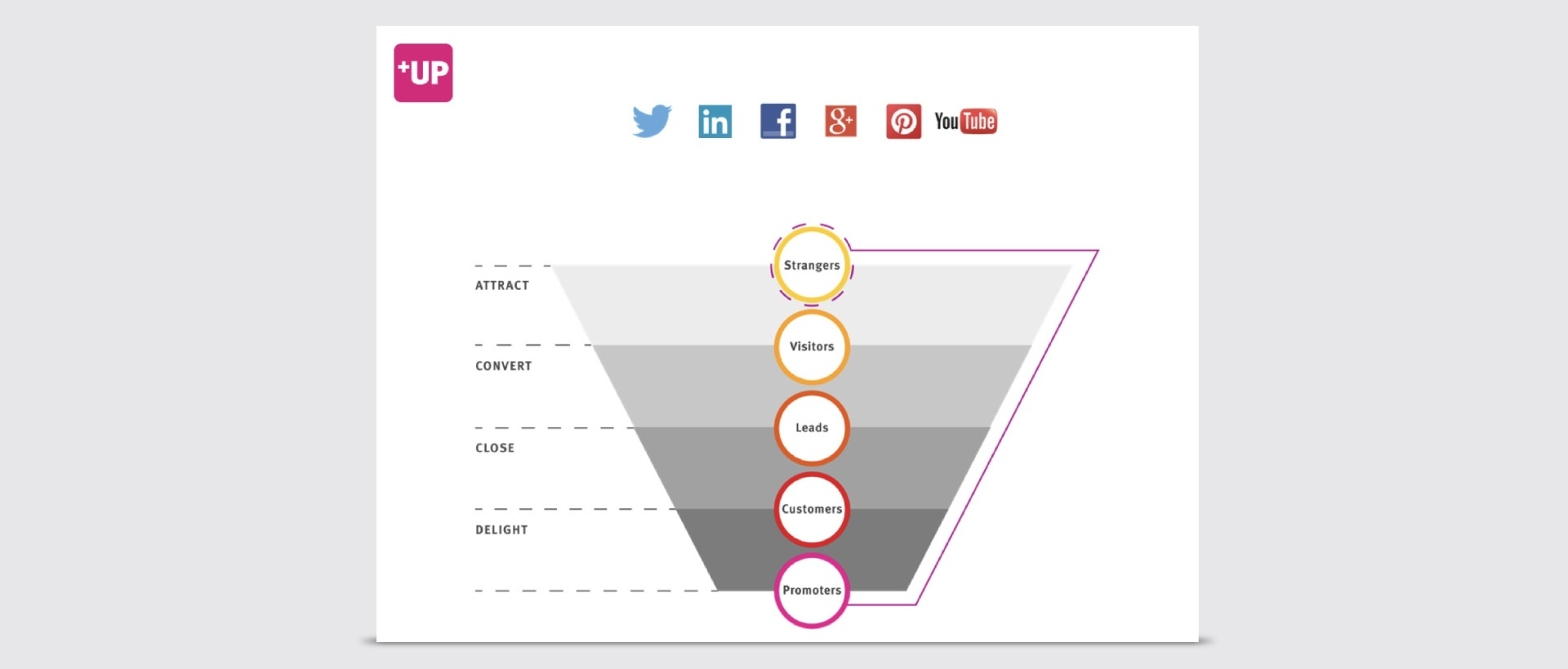 The results
Microsoft Partners who were once concerned that their sales leads were drying up are delighted to learn that inbound marketing is as effective as selling. It's done on the terms of people who are looking for information. It's the first time for many Partners that sales and marketing are working as a concerted team.
UP is proudly helping Microsoft Partners make sure that their content is on Page One of the search engine result pages. Even if they do insist on making fun of our Apple laptops...