Case Study
Creating a value proposition that radiates across multiple sectors
Introducing Jenoptik Advanced Photonic Solutions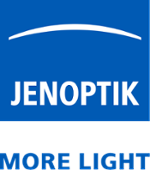 Jenoptik AG is a market leading company, with a listing on the German stock exchange, headquartered in Jena, in the eastern part of Germany. Jenoptik AG has strong origins rooted in the optical business.
Location
Germany
Sector
Life science & technology
Service
Branding & communications
Background
UP launched a new brand and identity for Jenoptik in 2018, called 'More Light'. This gave them a new and outstanding vision for their role in the world: 'Brighter Futures Through The Power of Light'. A major issue remained: how do we make this story resonate with the senior engineers who are the business decision makers, so that they feel confident to choose Jenoptik over other suppliers? We needed to demonstrate how Jenoptik was capable of changing the course of what their clients could achieve.
The brief
Jenoptik established a new business division in 2021: Advanced Photonic Solutions (APS). The business was spread across a range of sectors, clients and technologies - how could they ever make clear to potential new clients the range of capabilities on offer?
With a major new prospect in the wings, Ralf Kuschnereit, Executive Vice President, Advanced Photonics Solutions, wanted to impress upon them that Jenoptik was their ideal business partner. Ralf asked UP to devise a way to explain the company's value, so that every decision maker – from CEO to Chief Engineer – could grasp the opportunities presented by the new business.
The solution
This project required both high resolution and high overview: high resolution on APS's technical solutions and high overview of what it meant to APS's clients, sectors and to society in general. We first established APS's main value propositions, among them competitive advantage, speed to market and sustainability. We then asked APS to select some flagship client projects as 'heroes.' These were the UFO probe, JENvelt, and JenLas, among others. We dissected these hero products so that each told a story of how they contributed to a selected value proposition.
"Never before has the value of my business been so clearly told."
Dr. Ralf Kuschnereit, Exec. VP, Jenoptik, Advanced Photonics Solutions
The results
The major advantage to this approach is that we could apply the power of storytelling to bring home a clear and persuasive message about the Jenoptik APS benefits to their clients and the world, centering on the word, 'Enabling'.
Jenoptik liked it so much that they asked us to make a presentation and a 12-minute film on sustainability. Jenoptik first aired it on their Capital Market Days. The CEO then took it on an international roadshow to demonstrate the division's capabilities. The cherry on the cake: Ralf won the business of that new prospect.