Amsterdam Schiphol Airport is located in the municipality of Haarlemmermeer, with over 30 towns and villages comprising the municipality. How could this be leveraged to attract additional Foreign Direct Investment (FDI) to the region, as well as provide a location for their employees to live and work?
Location
Netherlands
Sector
Place branding
Service
Positioning strategy
The brief
The municipality of Haarlemmermeer asked UP to develop a positioning that would leverage their location near Amsterdam Schiphol Airport to better attract Foreign Direct Investment (FDI). The positioning also needed to showcase the region as an ideal location for employees to live and work.
The process
UP used the BASE-UP (Brief - Audit - Strategy - Execution - Follow-UP) process to craft the positioning, and to develop the proof-points for staking the claim. The municipality is home to Amsterdam Schiphol Airport, has a very close proximity to Amsterdam, includes a major corporate business park in Hoofddorp, and has many charming towns and villages in which to live. How do you wrap all of that up into a single core positioning to further strengthen the development of the area?
The work
UP created the positioning and messaging platform based on the idea:
Amsterdam Airport City - Where Business Lives
Ideally located in the Amsterdam Metropolitan Area, Amsterdam Airport City is the international face of the municipality of Haarlemmermeer. We are home to cutting-edge business parks with greenfield and brownfield opportunities. Featuring global connections, access to international talent and an excellent quality of life, Amsterdam Airport City gives your business the space to grow.
The result
The work was executed on the region's website and advertising materials. Amsterdam Airport City continues to attract new businesses to the area, providing both corporate and residential space for these new companies and their organizations.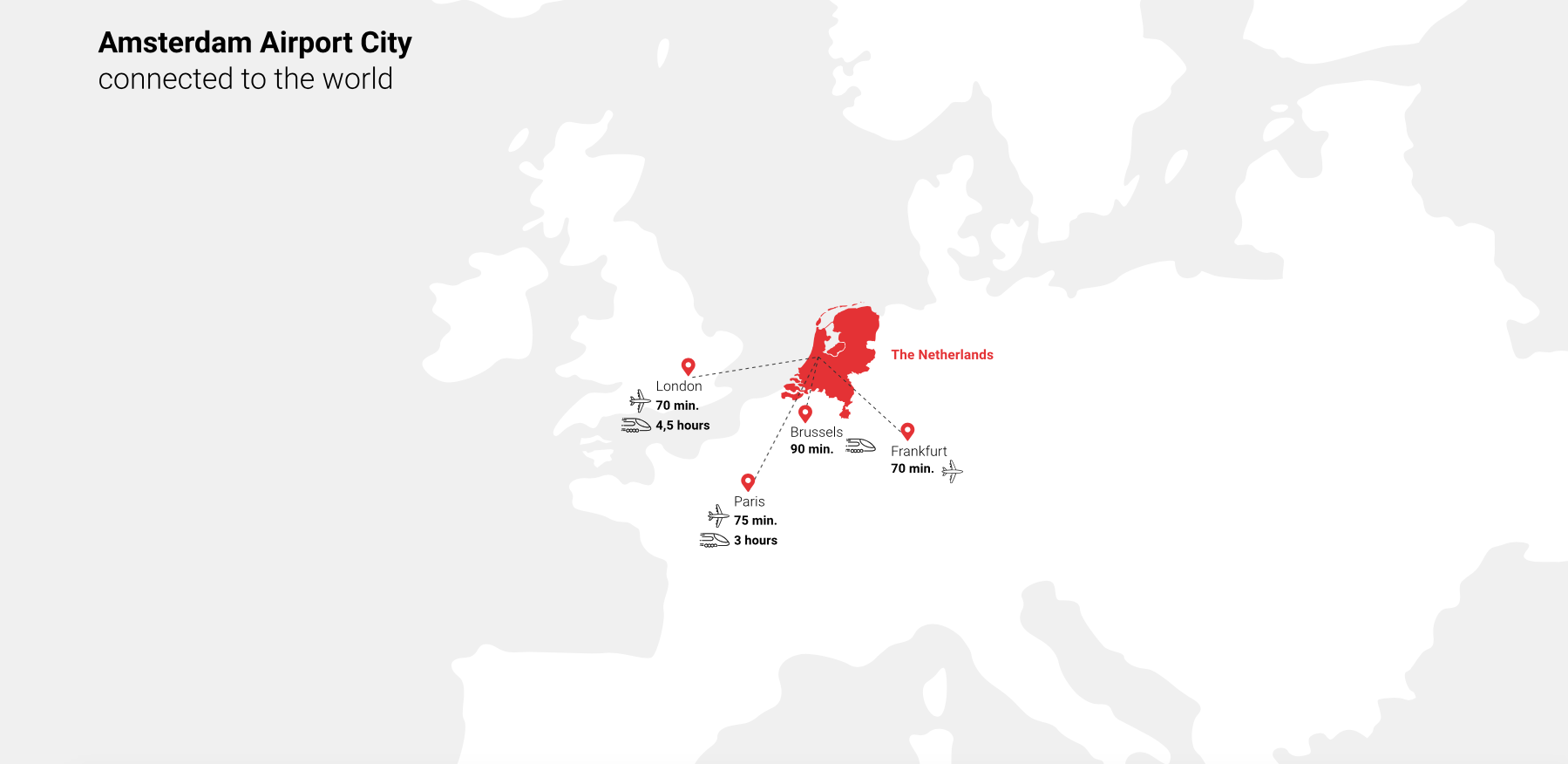 Looking for place branding help?
Contact UP FOR REAL for expertise in place branding, destination marketing and help with positioning regions, cities and locations to win business and attract visitors.