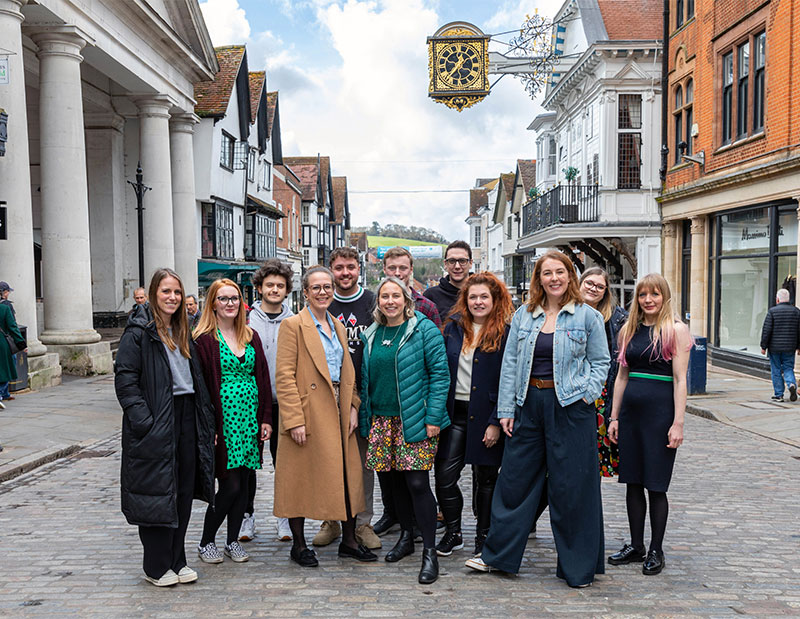 UP for DIGITAL Vacancies
UP for DIGITAL is currently seeking some new people with particular skills. Check out our open positions.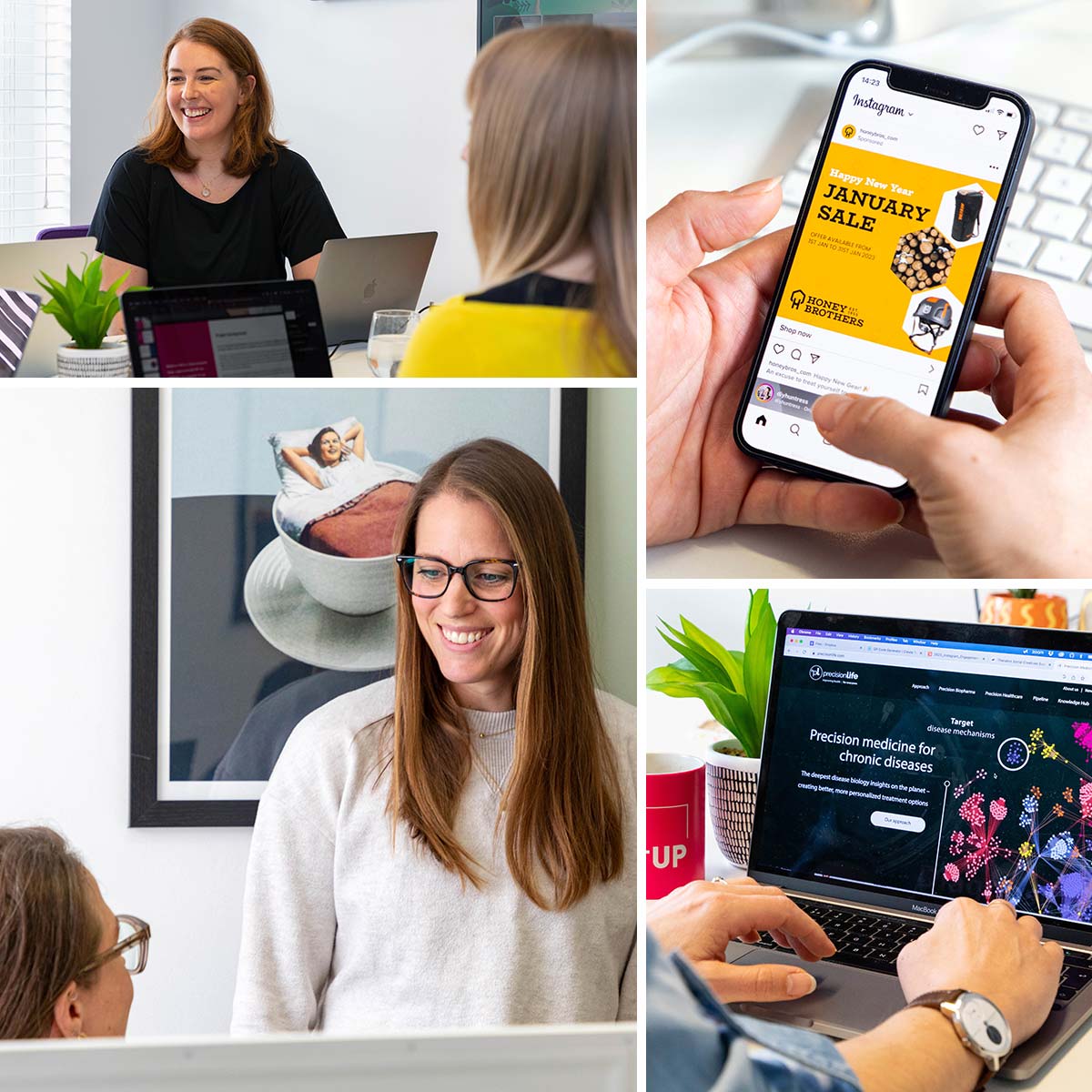 Join our digital agency
UP for DIGITAL is a digital marketing agency based in Guildford, we started designing & building websites and running marketing campaigns back in 2009.
In 2019, we joined the UP THERE, EVERYWHERE group opening our local agency to the world.
We are part of the UP group but we're run as a Limited business in the UK and have maintained our slightly more traditional agency model with part and full-time employees.
Seeking brilliant people
------------------------------------------------------
July 2023
Digital Account Manager
We are looking for an experienced and self-driven Account Manager to join the team and play an essential role in our agency by developing our clients to help them achieve their business goals. This is a chance to join a dynamic and rapidly expanding company and perform a key role within many of our client projects.

As the "front of house" for the agency you will need to be rather special: You will have experience in dealing with clients within an agency environment, be passionate about the online world and have knowledge of delivering website design and build projects. You will understand how you can make the customer experience better!

UP for Digital are a thriving digital agency in the UK, with additional advantage of being part of a €10mil + international agency. We are a small & friendly team based in Guildford and have very strong values which we stick to, not just for our internal team, but with the clients we work with too. We value honesty, working with people we like, creating a healthy work/life balance, taking pride in what we do, choosing our attitudes and always looking for new or better ways to do things.

The stuff you want to know!


Salary £27-37k based on experience and skills; you don't need to have a degree, we're looking for around 3 years of agency experience
Benefits include: monthly team bonus, MacBook, paid phone contract, free Guildford town centre parking when you come into the office, we're happy for you to work 'hybrid' from home as well, HR team, Friday pub lunches, room for career progression
Coming soon: private medical insurance
Responsibilities will include:


Be the point of contact for clients, build & develop client relationships
Be the representation of the client within UP for Digital
Gather client's web-based project requirements and translate them into project deliverables
Help manage projects internally for your clients; we do have project managers but they will need your input
Account Manage multiple clients and maintain the expected level of communication to ensure needs are being met
Ensure commercial and financial overview of client-related projects
Skills and experience required:


Strong Account Management skills within a Digital Agency environment
Experience having delivered website design and build-based projects – you don't need to be a techie but need to love tech & understand how it adds value to our clients
Sound understanding of project financials & tracking
Demonstrates proactivity and team work
Highly organised
Excellent communication skills
Ability to manage and service multiple clients
Familiarity with a variety of Content Management Systems
Willing to learn:


Understanding of good UI and UX design
Experience in overseeing multiple online/digital projects with multiple clients
Experience of dealing with cross-browser compatibility requirements
Understand web standards development
How to apply
Please complete our application form by following the link below. We promise we review every application.
If you want to know more about UP for DIGITAL before you apply, you can
learn more about us here
.