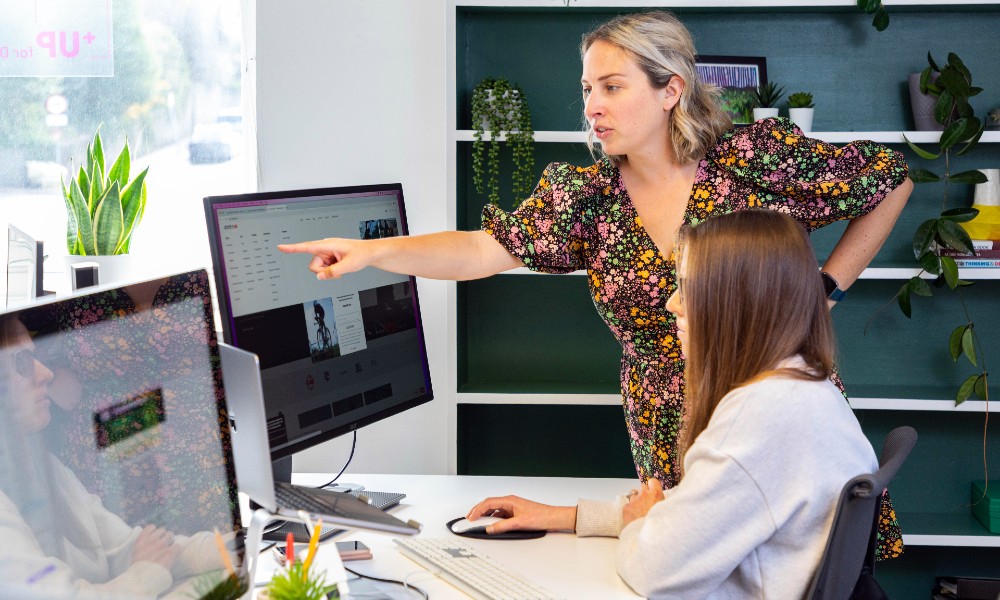 Digital Marketing Agency Services from UP for DIGITAL
UP's digital marketing specialists that will bring your brand alive online.
DIGITAL MARKETING | WEBSITES | SOCIAL MEDIA | PPC | SEO | ECOMMERCE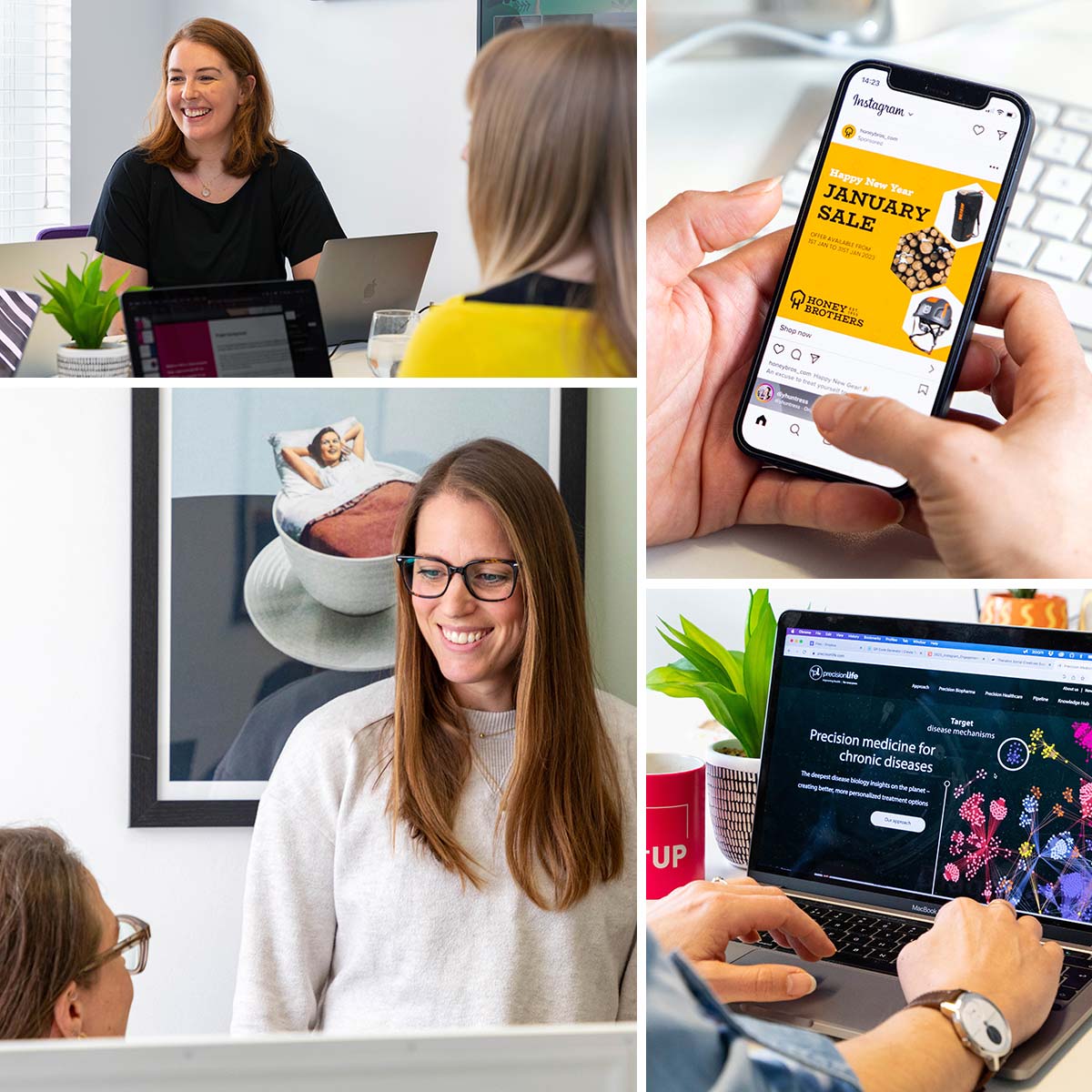 Navigating the digital marketing ecosystem
As a creative digital marketing agency, we partner with businesses to maximise their online presence. We are team of experienced specialists in all matters of digital.
Whether you're a seasoned marketing professional, or a newcomer, our expertise will help drive results!
Our holistic approach to all things digital starts with the end user in mind. Whether that means developing a personas workshop, or evaluating your website user journey. We work with you to devise a strategy to set you up for success.
Combining powerful, eye-catching creative, with informed analytics, we deploy campaigns and websites that deliver!
We pride ourselves on building lasting relationships with our clients
We have clients across the globe in a vast range of industries and we have worked hard at delivering for them over and over again.
Below are a few projects we have worked on recently.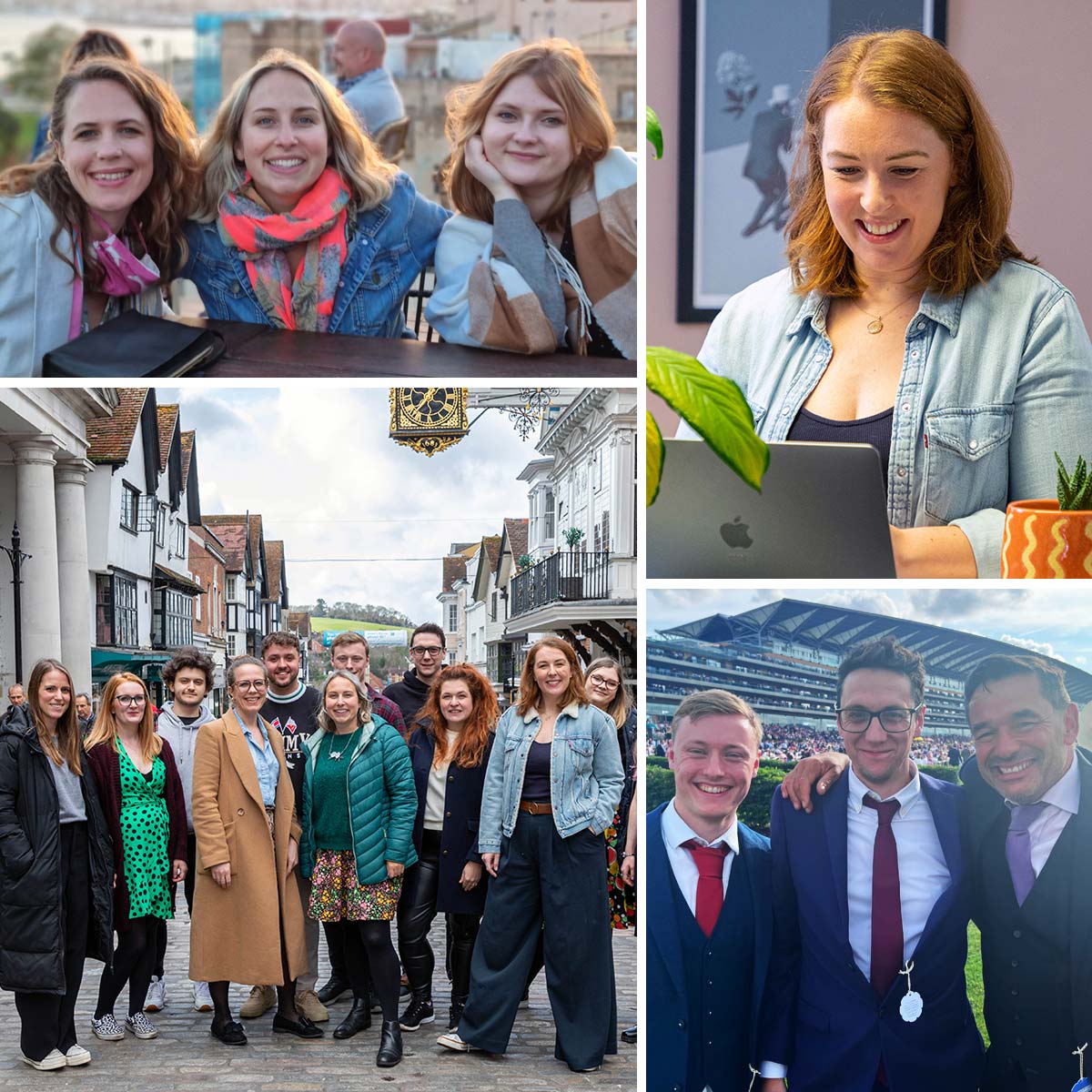 The heart of UP for DIGITAL is our highly talented, experienced team
We strive to work only with individuals who share our values. That is, to spend more quality time spent with loved ones, while working with likeminded people, producing outstanding work. It is a fantastic place to collaborate and create some awesome work.
Oh… and we also like to have a bit of fun together too, (a top tip); don't call us on a Friday afternoon as we can often be found in a beer garden celebrating the end of the working week.
Our digital services

Ad planning
Want to start advertising but not sure where to begin? Our team of digital marketing experts can help identify where and how your budget will be most effective at not just meeting, but smashing your goals!

Social Media
To succeed on social you need content that resonates with your target audience. Whether you're stuck for ideas or you want a revamp, our social media marketing team can elevate your strategy.

Search Engine Advertising (SEA)
Commonly referred to as Google Ads or PPC, this area can feel daunting if you're not familiar with the inner workings. Luckily for you, it's something we live and breathe!

Website design
Brand new launch, revive and refresh, or rebrand - our web team can build what you need. Whether it's a powerful, minimalist one-pager, an e-commerce shop of dreams, or a complex custom build. All our websites are designed with UX and UI experts on board.

SEO
We can help improve your domain reputation and have you climbing the organic search rankings in no time! Our team of experts can help with your on-site and off-site SEO, from keyword and key-phrase discovery, to content optimisation.

Content marketing
Are the lights on but nobodies home? That's how a website without valuable content comes across. All style and no substance. We can help identify your content pillars and create engaging content that resonates with your audience, taking your SEO strategy into consideration.
Transform your digital ecosystem!
If you're not sure where to start, let us help you! Get in touch for a no obligation chat about your aspirations, inspirations, and what's keeping you up at night. We want you to feel confident about your digital presence, whether you're showing your stakeholders, or applying for awards!
For websites that convert visitors to loyal customers
Supercharging your social media content
Tailored strategies with unmatched results to unlock global success

Please feel free to call us, email us or simply fill in the form. Whatever medium you chose, we would love to say hi.
The small print:
The Digital Parent Company Ltd, trading as UP for DIGITAL
Registered office:
2-3 Tunsgate, Guildford, Surrey, England, GU1 3QT
Registered in England and Wales
No. 6938394
Vat Number 908970784