UP Copenhagen + Malmö Agency Team
The branding, marketing & digital agency
UP THERE, EVERYWHERE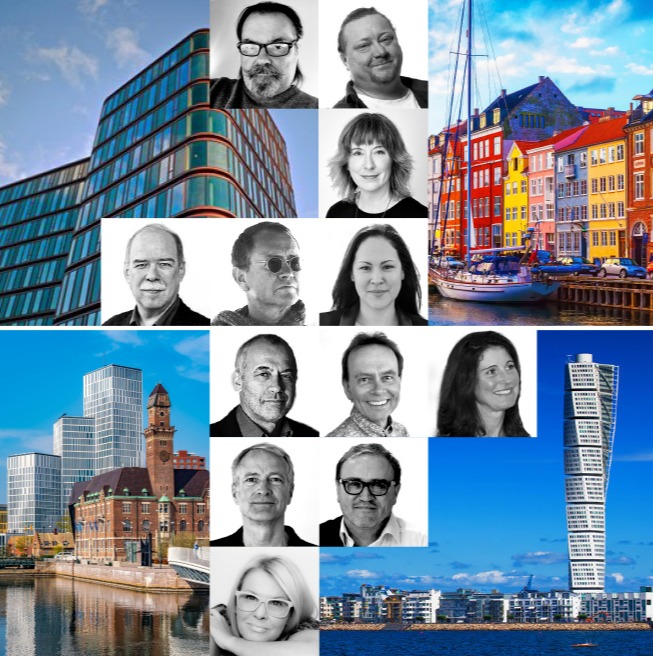 An agency made for the 21st century
UP THERE, EVERYWHERE is an international brand, marketing and digital agency, and now we're in Copenhagen and Malmö. Our teams might cover two countries but you are guaranteed to get one central idea.
Being part of the UP global community means you get access to a much wider range of services and expertise than any other agency has been able to offer before. We work across a broad range of business areas from medical device, life science and health to food, place branding and industry. You get to work with an experienced local team who can connect you to the world via UP internationally.
UP Copenhagen + Malmö combines the best of Swedish "fika" and Danish "hygge" in one team. That is why our community consists of the most skilled people from both sides of the Öresund – you could call us the creative bridge in this vibrant region. Another advantage is that you'll find Kastrup international airport right between these two great cities. Convenient isn't it?
Judge us on our work
Our team's work including TV advertisements for California client Malwarebytes, website and animated film work for Danish cancer therapy client 2CureX, and how we reached 22,000 HCPs (healthcare professionals) via webinars for Galderma in the midst of a global pandemic.
Maybe you want a media blitz in China? See our campaign for Swedish client Envirotainer.
When it comes to place branding and marketing we have worked with a large number of assignments in Sweden, Europe and the rest of the world. In Sweden one example is our work for Royal Djurgården, in Stockholm.
The place branding of Royal Djurgården
Place Branding | Branding | Sweden

VIEW MORE WORK
Why us?
Traditional service, modern delivery
Quality client service and great creative work never goes out of fashion.
We are old school in this respect, but we're armed with the latest digital tools.
Next generation agency set-up
A global community of self-invested and like-minded individuals.
Our success depends on how happy our clients are, great work keeps us motivated.
One dedicated team, two countries
Knowing your team, building relationships; these things are important.
Exceptionally experienced, always available and a nice bunch to boot.
Global experts in every area
Got a brief? We've got someone who's done that before.
Our large community with exceptional expertise can be called upon from around the world.
Commercially smart
Lower overheads mean you get real value. You pay for the time spent and not the inflated overheads of traditional agencies. Many of us have been clients - and we know what we'd want.
We love our jobs
Everyone at UP has embraced our model by choice.
We are all agency advocates but we choose THE
NextGen model.