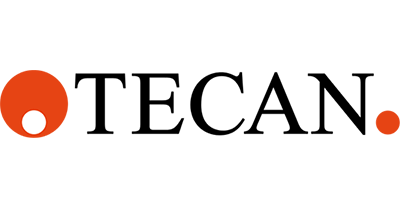 Tecan is a leading global provider of automated laboratory instruments and solutions.
Location
Switzerland
Sector
Life science
Service
Branding & communications
Background
Tecan is a leading global provider of automated laboratory instruments and solutions. In particular it develops, produces and markets automated workflow solutions. You can walk into almost any laboratory around the world and see Tecan products or components in use.
The brief
After a global agency search UP was appointed in December 2014. We began the project with a start up briefing meeting in Switzerland at the company's head of offices. Tecan wanted to realign and reposition their brand to reflect their stature and high quality. We were tasked with creating a new brand identity and gaining acceptance of it both internally and externally, giving the company a strong and cohesive direction. This was a global task, for which our multinational team was ideally suited.
The solution
Working with BioInformatics based in Washington DC we carried out a comprehensive study of what Tecan stood for as a brand, reaching out to over a thousand scientists. We conducted internal global brand workshops in Switzerland, North Carolina and Shanghai, involving over 80 people within Tecan.
We formulated and presented a strategy to the senior management team and board of directors. This was approved and developed during the summer. From this we created a Tecan brand house, a strategic platform to guide the company in its interactions with employees, customers and the market place.
This covered the company's values, value propositions, positioning, customer promise and external facing expression of the brand.
The results
The new website, with a content driven approach, is a big step forward for Tecan and gives them a much more customer oriented approach.
The visual identity has been a tremendous success internally and has been well received at the brand engagement sessions. One senior attendee told the CEO it was the best day in his professional career.
We have presented to and received buy-in from hundreds of people within the organization. As a result, our engagement approach has been instrumental in the brand program gaining massive traction within the Tecan organization and with customers. Most importantly, Tecan's sales have continued to grow impressively.