Spaceways offers affordable, by-the-box storage for students and homeowners alike.
Location
United Kingdom
Sector
Consumer
Service
Website & ecommerce
Background
Spaceways provides hassle-free storage solutions, saving their customers space without having to take their gear to a self-storage warehouse. Customers simply book a time to receive their free, high-quality boxes to pack, then Spaceways collects and stores them in their secure warehouse, ready for re-delivery when requested.
Spaceways is part of the Kelly group who UP for Digital have been working with for a number of years.
The brief
Design and build a new Spaceways website and online store where customers can quickly and easily book to have storage boxes dropped off or items that are in store returned.
The requirements:
Simple and intuitive user experience.
Integration with Adyen payment gateway.
Integration with existing internal warehouse systems.
Bespoke back end business management interface.
The solution
This project required a carefully considered enterprise-level solution, we finally decided on building the website on the Umbraco CMS, with Ucommerce as the booking engine, with a bespoke back end sales and customer interface.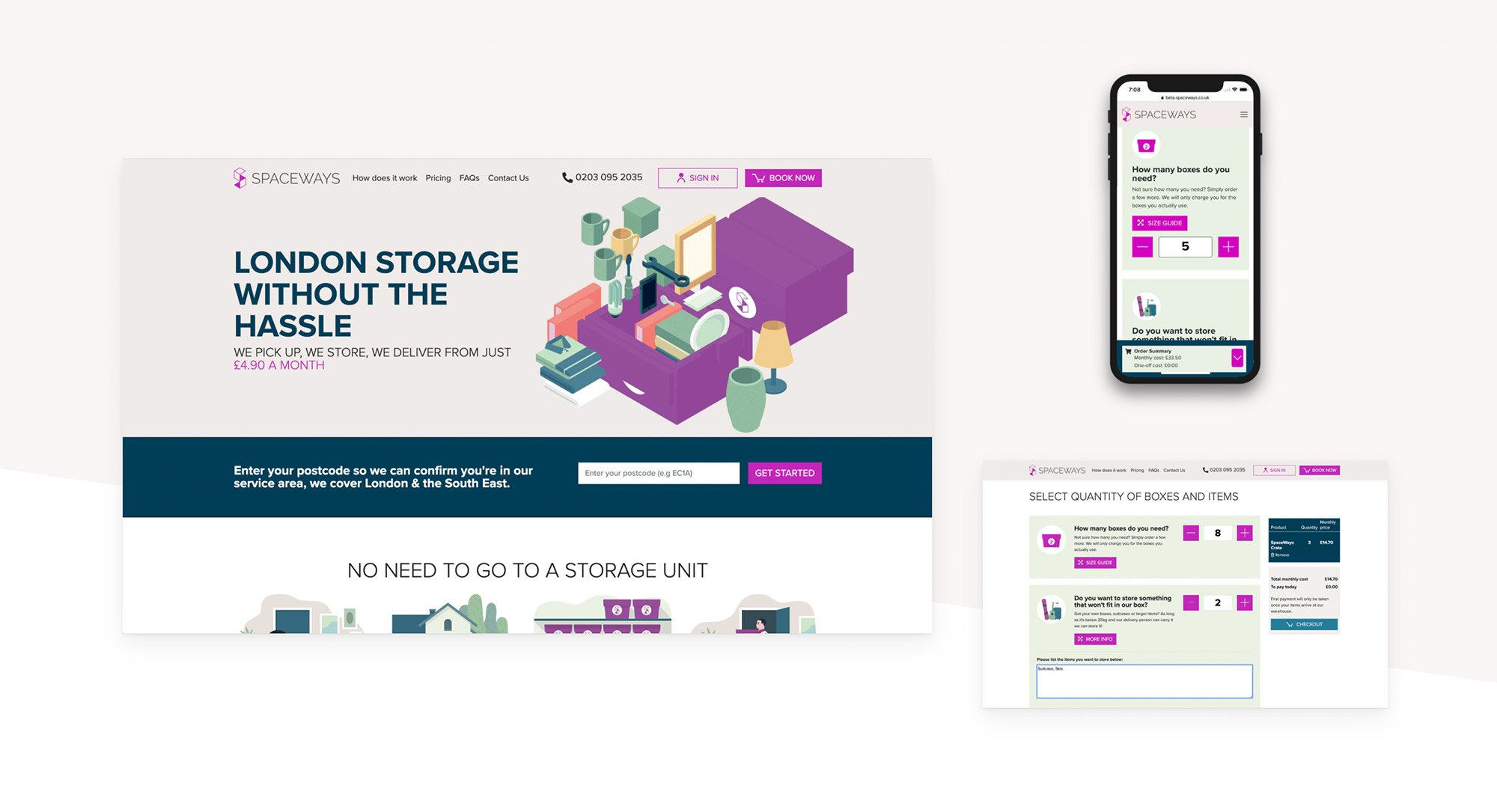 An easy, flexible backend CMS
Umbraco means all pages can be built with nested widgets for complete flexibility, all elements of on-site SEO can be managed through the CMS, and the ease of learning the CMS means that Kellys was up and running in minutes.
Ucommerce is a completely customizable ecommerce engine which we adapted for the self-storage process flow.
The back end interface needed to be completely bespoke as the business required a number of very specific and unique features to be included in the management back-end.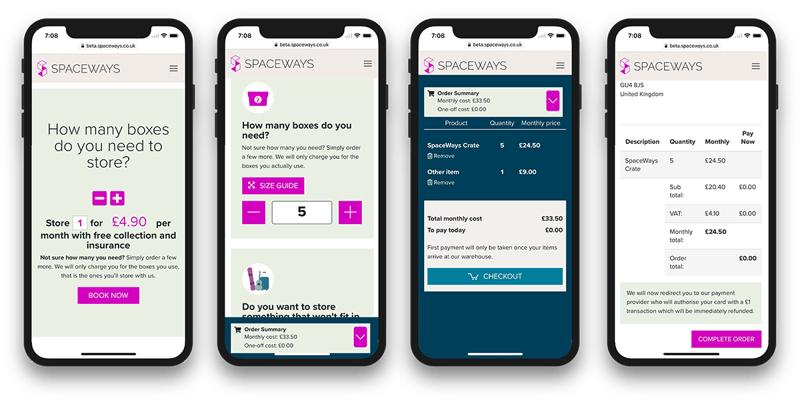 The results
A huge success!
The platform has been adopted by a plethora of UK and international businesses and continues to add new clients each and every month.
Avantus has appointed UP for Digital to act as their internal marketing support on a weekly basis. We monitor their lead generation and create new content for their websites, emails and blogs as well as launching new campaigns.