Client: Government of the Kingdom of the Netherlands. One of the challenges of sustainable urban development is to provide a viable environment for the population following the function of space and community activities within it. Making the most efficient use of green space in the Netherlands is important as a response to the global environmental crisis as well as the realization of sustainable development. The government of the Netherlands is taking an active role in this effort.
Location
Netherlands
Sector
Places & destinations
Service
Branding & communications
The brief
UP was commissioned by the Government of the Netherlands to develop a positioning for the country based on an initiative driven for sustainable development by the energy sector. This exercise involved framing the country as a sustainable urban delta, highlighting and explaining the complex matrices of interactions between government, private sector, the population and the unique environment.
The solution
By conducting a series of proposition workshops with numerous stakeholders across multiple sectors and governing organizations, and using our proprietary BASE-UP process, we created a Brand Argumentation Book providing a coherent narrative which was included in the Holland Toolkit - an online digital collateral resource for posts and embassies around the globe.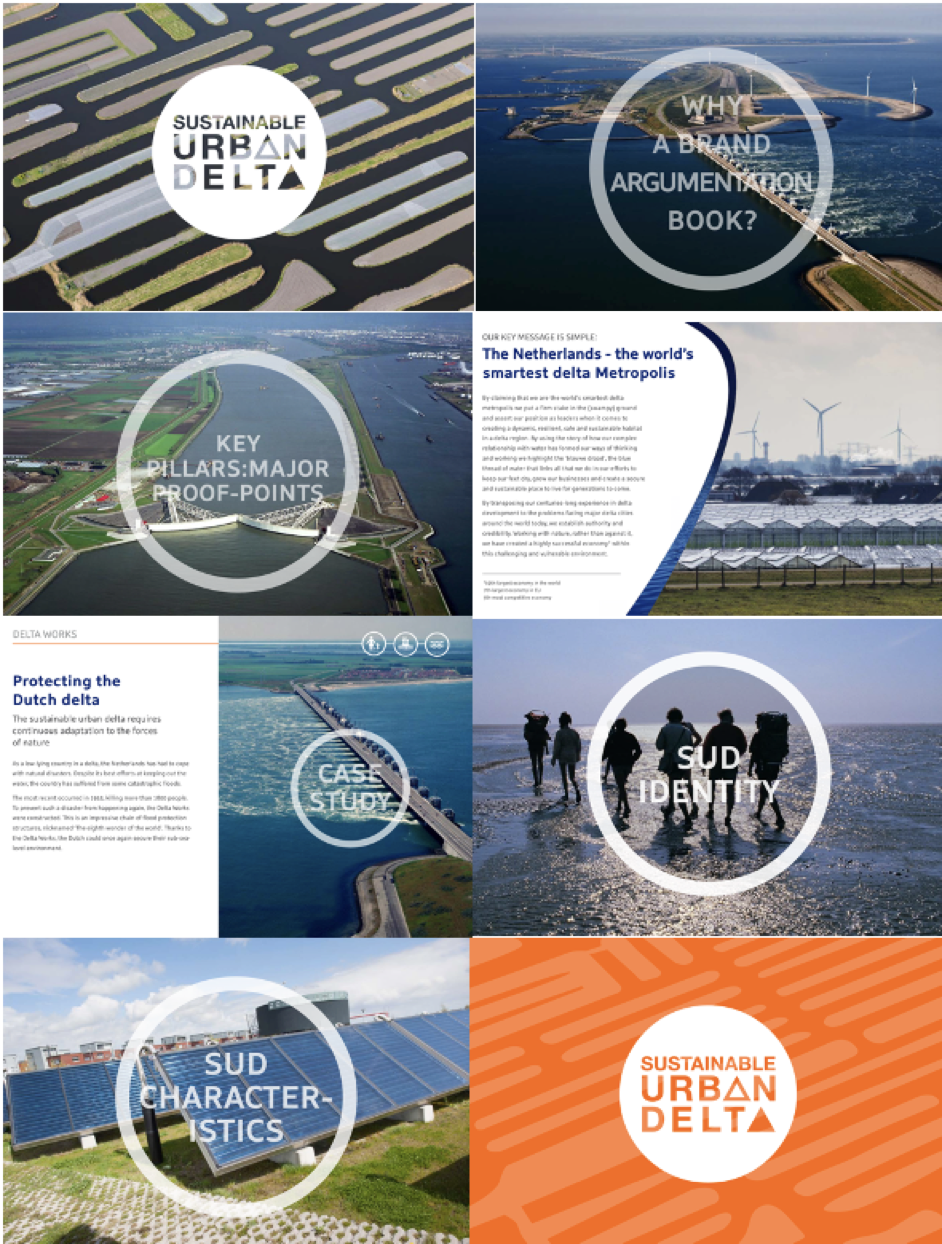 The result
The document was used widely by civil servants in many areas of the world to help explain the development of Dutch expertise in areas of key global importance such as water management, land management and agriculture, urban development and societal aspects.