Medius are a global leader in autonomous financial processing, and all-in-one business spend management. As they say, "Medius is your cloud-based and easy-to-use business spend management solution. Pick as little or as much as you need to bring control and compliance to your organisation's spend."
Location
United Kingdom
Sector
IT & Technology
Service
Branding & Web design
The branding project
As is common with start ups, the Medius brand had 'made do' with their visual brand elements as the business had grown in size and strength. As the team neared a pivotal moment in their growth, they needed to find an agency partner that could respectfully develop the brand and find the right position in the market.
Working with UP through a series of online workshops, the target audiences were carefully identified and developed, and a brand story created that would set the tone of voice for the brand as it moved from adolescent to grown up.
An evolved logo:

A new brand book and assets
A new brand book and, detailed persona portraits followed which would be rolled out across all assets, uniting the brand in one place and under one voice.
The digital challenge
When the UP for DIGITAL team were introduced to the project it was clear that there were a number of challenges: SEO was a key factor for the global business and the desire to run multiple local sites for different territories and languages was going to be critical.
There was also a requirement to merge to business websites ( a recent acquisition).
The existing websites were visually out-dated, and more importantly did not represent the single business. Our job was to bring them together, and make the customer's experience easier, and allow for the business to showcase (and sell) their financial product ranges.
We also needed to give the Medius team a CMS/platform that was easy to use, easy to update the website and add new products/services, and make sure the business continued to rank well on Google.
The multiple work-streams we focused on were:
A single platform to serve multiple language variations and multiple local versions of the website

Developing an online tool for lead generation

Developing a platform to support the sales team with existing customers

Developing a comprehensive information Hub (podcasts, blogs, vlogs and articles)
The solution
We followed our tried and tested process for designing and building brilliant websites and eCommerce stores.
We used Asana, our project management platform, to keep the client and internal team informed on our progress,
The site was built on Umbraco, allowing for easy multi-lingual capability, product management, and advanced SEO management tools.
We developed:
A fully responsive, user-focused site

Created an engaging design, with great use of new vector shapes, videos and animations, directed wholly by the agreed new look & feel developed by the UP brand team

Delivered a CMS system which is easy to use, update, quickly create new landing pages and manage day to day

A site that delivered great numbers on Google Lighthouse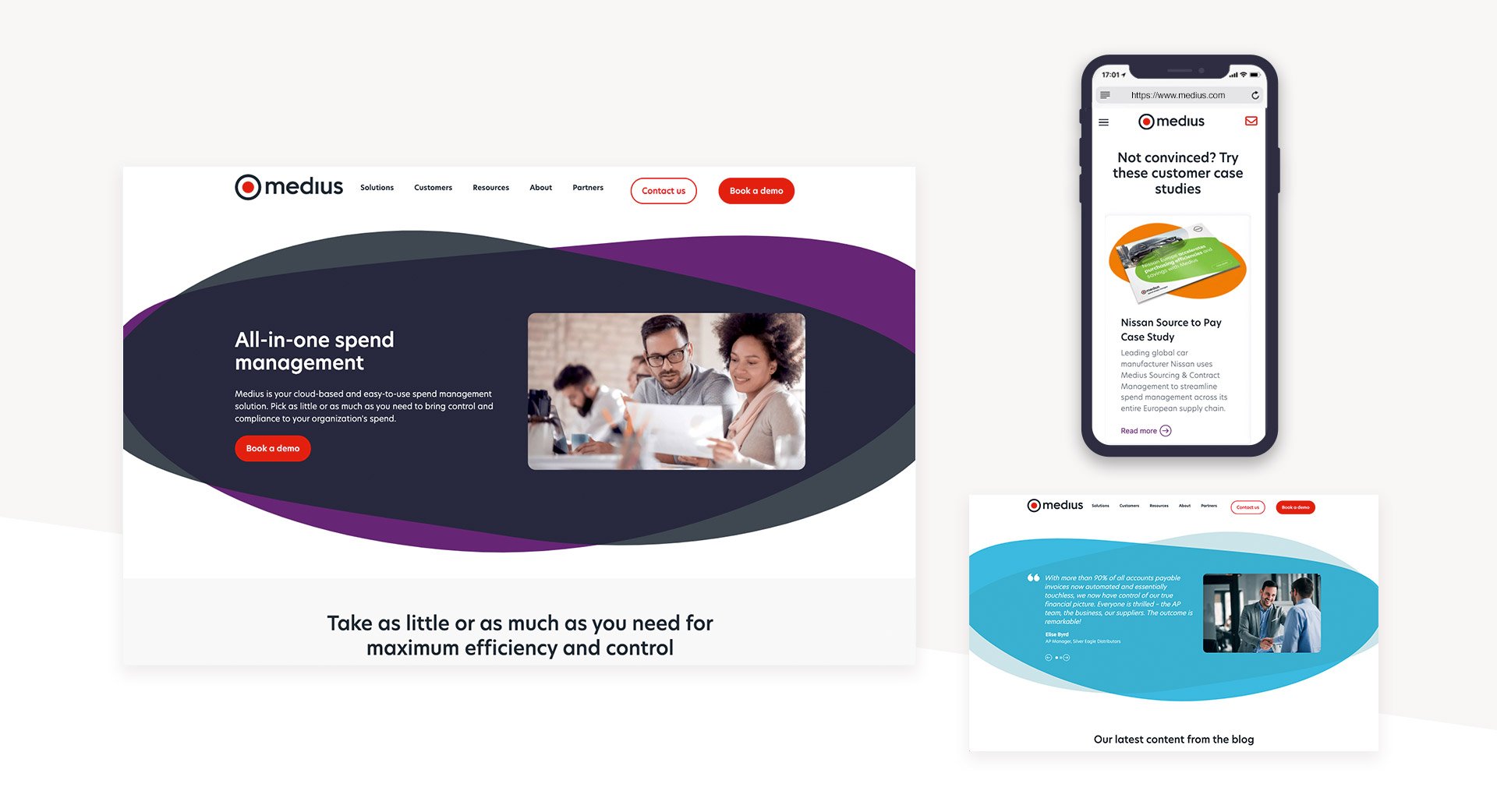 The Result
A genuinely stunning rebrand, complimented by a stunning, and usable new website and one very happy client