innocent drinks make natural, delicious fruit drinks and over the last year have sold 750 million servings of fruit and veg, and helped millions of people do themselves some good.
Location
United Kingdom
Sector
Consumer
Service
Branding & communications
Background
Our UP for DIGITAL team has been working with Innocent Drinks for more than seven years now, as an extension of their own internal studio. As innocent drinks has expanded and developed its range of smoothies and juices, they asked our experienced team of creatives and art workers to ensure every package reflects that message of loving care and attention.
The brief
UP for Digital received the creative concepts from the innocent design team and helped to create the finished packaging to be used on everything from brand new recipes to varieties in various European languages.
The solution
Working as an extension of innocent drink's in-house studio, we have helped create packaging, advertising and marketing with a meticulous attention to detail.
Over the years UP for Digital have helped design and develop artwork for just about every type of advert, packaging and literature for the amazing brand, including:
Smoothie and juice packaging
Fruit tubes packaging
Online advertising
Print advertising
Menus
Back of pack games
Trade press advertising
Point of Sale
Shelf trays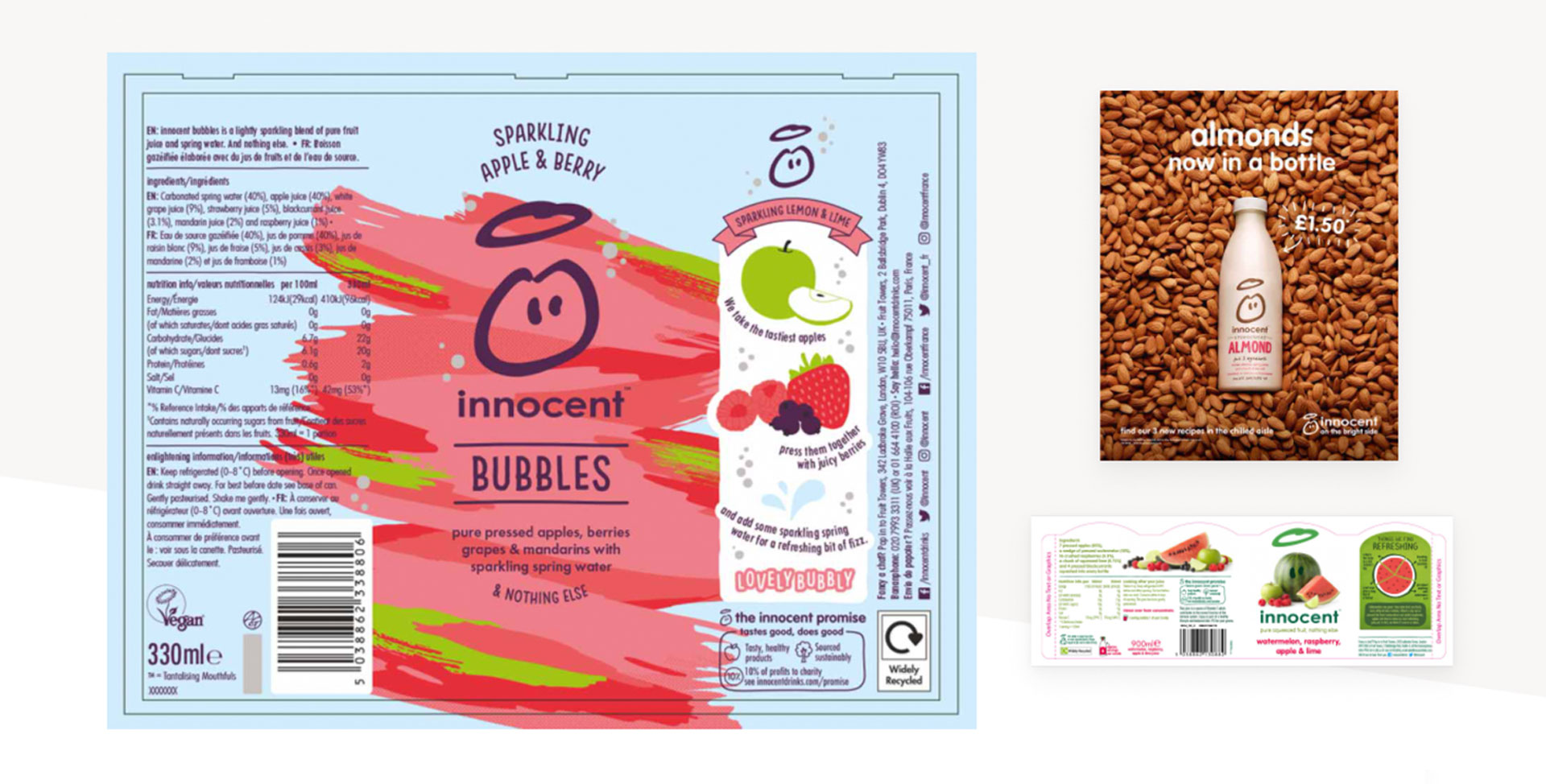 The results
A huge success! The UP for Digital creative team adore working for such a forward thinking and environmentally conscious brand, and the fact that we have been working with the UK, European, and International teams for so many years, is a testament to how well the two companies compliment each other.