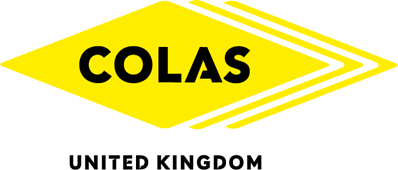 Colas is an award-winning business, delivering sustainable solutions for the UK's transport infrastructure. They invest, design, construct, maintain and operate a wide variety of projects for the public and private sector clients.
Location
United Kingdom
Sector
IT, technology & industry
Service
Websites & ecommerce
The brief
Colas UK needed a new website to to showcase their new branding and appointed DPC+UP to design and build it for them.
The challenge was to lead with the new Colas global branding, while still being able to integrate their old branding for some specific services and products.
The solution
We devised an interesting approach to splitting their services with the use of a "double off-canvas menu". The left hand menu covers all their services and products, and allows us to use the red logo where needed, and the new yellow logo when required as well.
All other pages (careers, sustainability, code of conduct, etc.) are held on a right-hand menu.
The user is left in no doubt that the new brand is the hero-brand, and also how the prior red brand still is applicable for certain services.
The large site was built on Umbraco and integrates an interesting auto-play video into the homepage.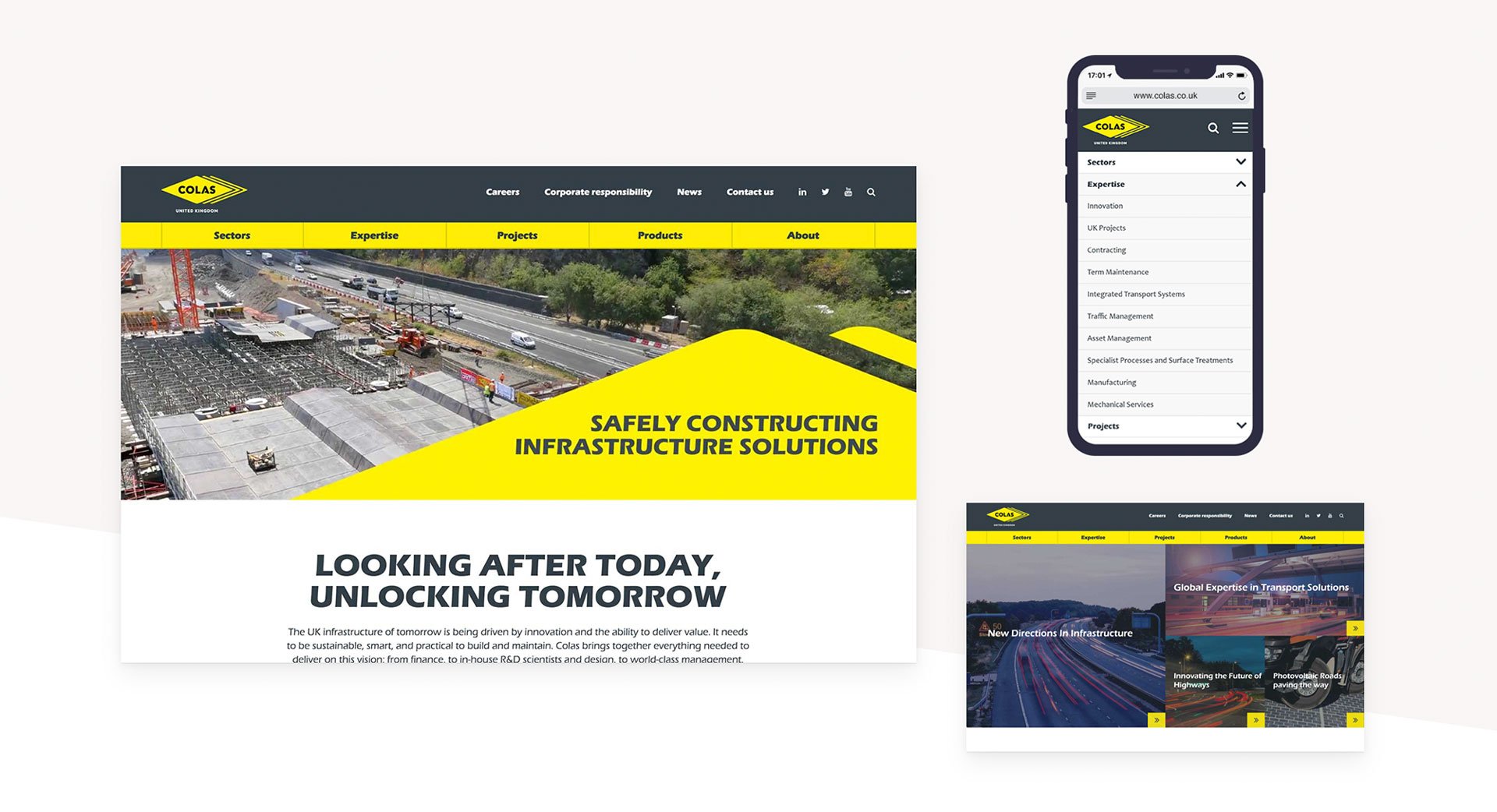 The Result
The result is a highly functional site that incorporates the old with the new, allowing their new brand to shine through, while still maintaining an ability to carry-on with their former style where required.