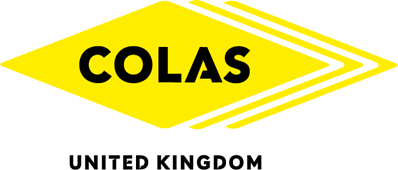 Colas is an award-winning infrastructure and engineering business, and Tier 1+2 contractor, delivering sustainable solutions for the UK's transport infrastructure. They invest, design, manufacture, construct, maintain and operate a wide variety of projects for the public and private sector clients and they design and build much of the UK's road, rail and air infrastructure.
Location
United Kingdom
Sector
IT, technology & industry
Service
Websites & ecommerce
The brief
UP for DIGITAL have been working with Colas since 2015 and have been responsible for developing their digital brand assets and the ongoing evolution of the Colas website.
The central brief was to position Colas as one of the leading infrastructure specialists in the UK and constantly evolve the website to showcase the diverse range of services that Colas offer as well as the magnitude of the projects that they work on. The website has to constantly support both their bids for contracts as well as help their career department attract the very best talent in the UK.
There has also been a subtle evolution of their brand over the past few years that has been reflected in the website design.
The solution
The website has been built on the popular Umbraco CMS and gives the Colas digital team enough flexibility to create any page structure they can imagine, whilst always remaining within the brand guardrails.
This has been achieved by developing a large number of flexible modules that can be used in all pages: These modules give the editors complete flexibility but always within the brand guidelines.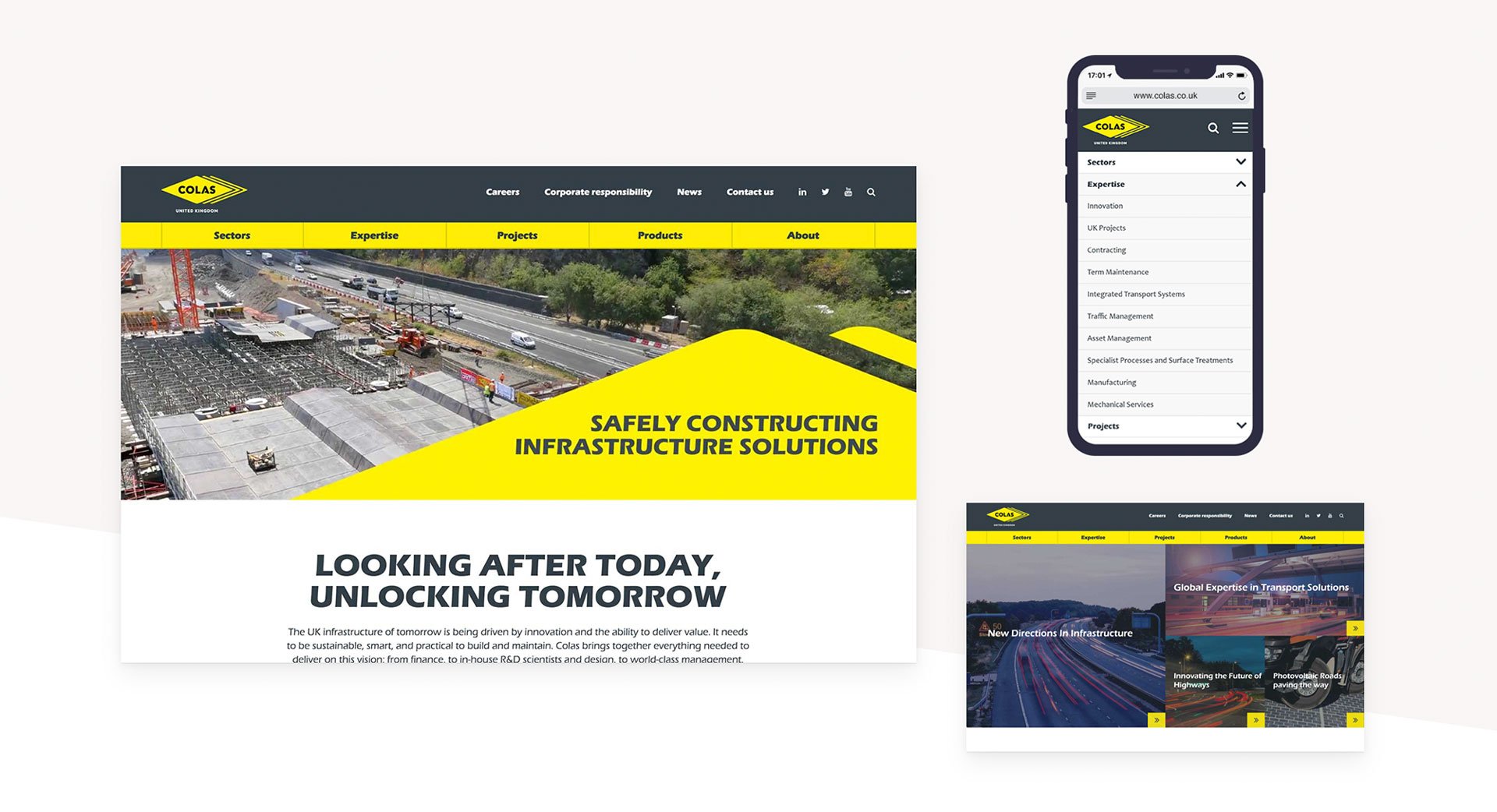 The result
A constantly evolving website, showcasing their incredible projects, with a comprehensive career site, all wrapped up in a highly functional website, allowing the brand to shine through.