Canada Life International Assurance Ireland (CLIAI) is an international life assurance company and is part of the Canada Life International group of companies. They provide quality investment solutions with the aim of making investment and tax planning easier and more accessible for UK, Channel Islands and Isle of Man resident investors.
Location
United Kingdom
Sector
Financial services
Service
Websites & ecommerce
Background
Over 2015 and 2016 UP Digital started working with the international financier on a number of projects and after launching a suite of microsites in 2015, and after a competitive pitch, we were awarded the task of rebuilding the main UK website.
The brief
What we needed to achieve:
More satisfying experience for current & potential clients, finding the information they need
A responsive site that works on all devices (Phone, Tablet and Desktop)
An element of intelligence within the website with dynamic content being served to specific user types
Higher conversion of leads from new prospects
Easier and more cost effective management and development of the site
Smarter tools for managing customer relationships
More authority and respect in the industry via a modern and powerful online brand
Decluttering the mixed website structure of Canada Life


The solution
Other elements and API integrations that had to to be scoped and delivered:
Bespoke/tailored content dependant on user type and interests
Comprehensive document library including categorisation and usability
Print on demand/Integration of PDFs into the site (Multiple levels of functionality)
Salesforce bi-directional API integration
Dot Approve integration
SEO checker integration
Cultiv Search Engine Sitemap integration
Cultiv Dynamic Robots integration or Robots editor
URL tracker integration
ImageGen integration
Umbraco Forms integration with Salesforce
Courier integration
Social media integration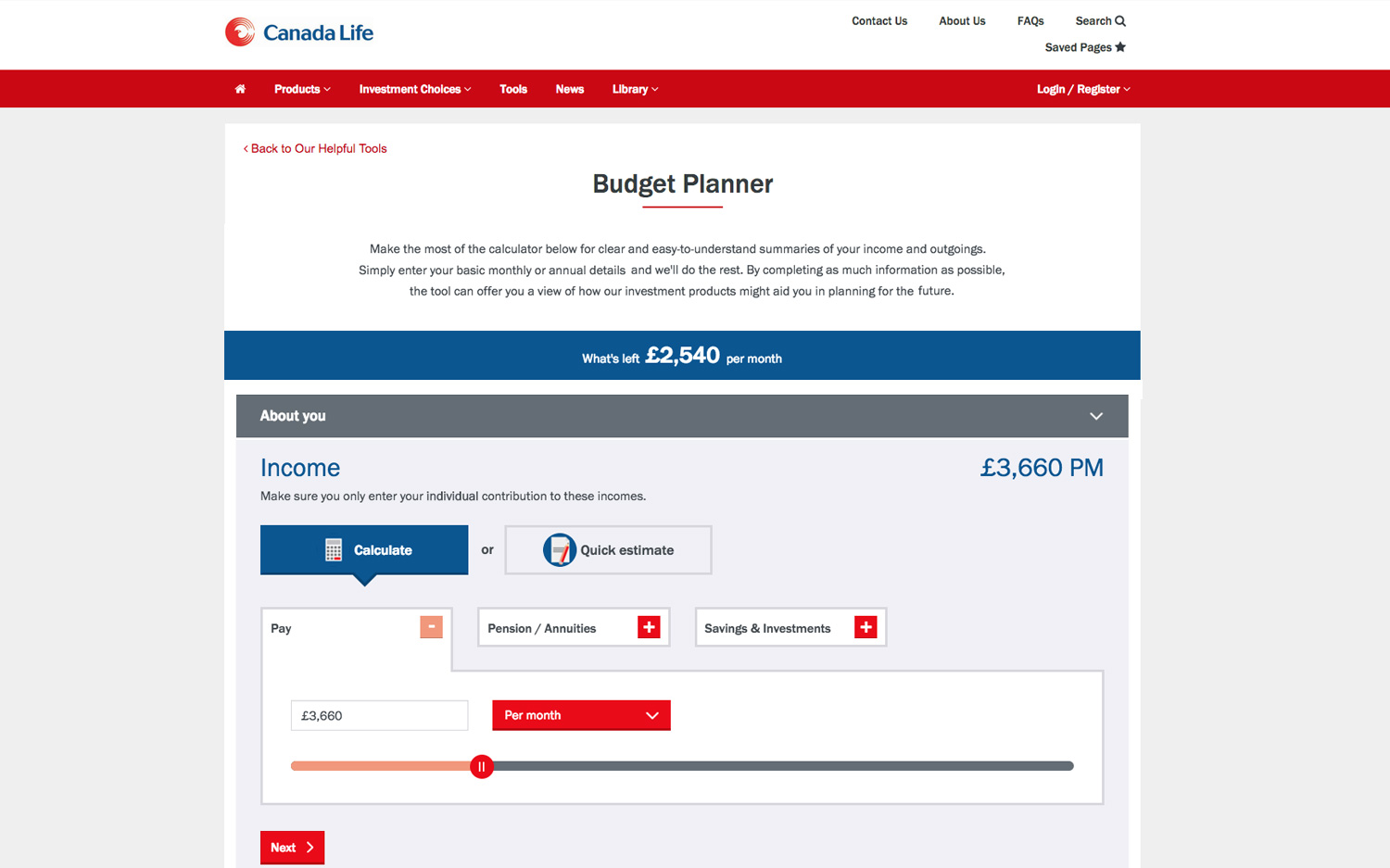 The result
UP Digital delivered a new website and financial planning tools such as a budget and income calculator .
Want to know more?