Are you considering working more actively with social media marketing as part of your overall communication strategy? Here are 5 points to consider if you are a company operating in the aesthetics and dermatology industry, or in other regulated environments.
1. The social media marketing ecosystem
The role of social media in overall communication
Most aesthetics or dermatology companies already work with social media marketing in some form. Still, they may not have a clear idea of how it should fit into the company's digital ecosystem and overall marketing and communication strategy. For example, social media can be used to build brand awareness among healthcare practitioners and consumers alike. It can also educate consumers to help them make more informed decisions, or even drive traffic to clinics.
The wider aesthetics or dermatology ecosystem
The typical aesthetics or dermatology company also operates in a digital ecosystem with resellers and clinics; few sell directly to consumers. How should the company engage in that ecosystem? Can resellers and clinics share or reuse digital marketing material – or even be provided with social media assets that they can adapt and use on their own channels? Can you help drive traffic to their social media accounts or websites?
Inspiration or education?
The overall communication will benefit from a defined strategy of how the company should use different digital channels in the ecosystem. Usually, people use search engines to find solutions to their problems and to learn more, and they use social media channels for inspiration.
However, many aesthetic treatments involve procedures and technologies that are difficult for the average consumer to understand. The same could also apply to dermatological products with complex mechanisms of action. A considerable amount of consumer support and education could therefore be warranted also on social media.
2. Global and local social media marketing strategies
Global or local or a combination?
Global (or multinational) companies will have to decide which part of the social media marketing will be covered by their respective global and local operations. Is the objective to have one or several global social media accounts and let each local market develop their own social media strategy?
Many companies use a combination where the overall social media strategy is defined by the global marketing and communication department and where local markets can, to a certain extent, adapt their own communication.
Large local markets, that have target audiences with different preferences compared with the general global audience, may benefit from developing their own social media strategy.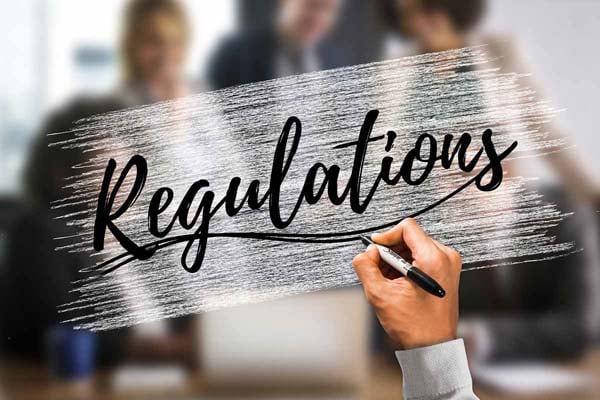 3. The regulatory environment
Different regulations for different products
Aesthetics and dermatology cover a wide range of products and therapies, from over-the-counter skincare and various classes of medical devices to pharmaceuticals, which all fall under different regulations.
Many companies have products in more than one category. How and whether they should be communicated separately or as a whole portfolio of aesthetic solutions could be a tricky question. Separating them into different accounts for social media marketing may be easier from a regulatory point of view - but do consider the resources or support needed to manage multiple accounts simultaneously.
Mind the local marketing budget
Communication on social media does not necessarily need to mirror other forms of communication, such as collateral material and support to clinics. Local markets in particular will want to focus on key campaigns to meet their targets.
Markets can take advantage of ready-made posts, stories, and other material from a global marketing and communication department. They just need to plan for resources to manage local adaptation, translation, and regulatory requirements.
4. Limits to communication
Long approval processes
Operating in a regulated environment means there will often be long approval processes for all material. Acting fast and with agility, responding quickly to trends or using the latest social media features, will perhaps not be an option, although that is often the perception of how social media "should" work.
Some of the best ways to engage followers, such as live streaming, may not be a possibility if all communication must be approved in advance by the company's legal, medical, and regulatory departments. For example, a live interview with a healthcare practitioner may be highly engaging. However, the company cannot control spontaneous comments about usage and treatments that its products aren't indicated for, unless the interview is prepared with a script or carefully edited in advance.
Nevertheless, all companies have some limitations to what and how they can communicate on social media. Also, well-planned communication can be perceived as fast and agile. For example, features such as stories have a spontaneous feel to them even if they have been planned weeks or months ahead.
How fast or slow is the consideration process for your target audience?
Most people don't rush to make a decision when they are considering aesthetic treatments such as injectables, IPL or lasers. The same goes for prescription dermatology and cosmeceuticals.
As treatment decisions aren't spontaneous, communication on social media may not have to be either. Your target audience may not use the latest features themselves. Although it could add a fresh feel to your feed, it often pays off in the long run to spend time on quality content and engagement instead of fancy features.
5. A stringent production process
Publishing large amounts of content
Acknowledging there will be limitations for the company to act on social media, what can be done should be well executed. Putting spontaneous communication aside, there will still be a huge number of posts and stories that must be published on time and in a continuous flow.
This will be impossible unless the company has developed a thorough process for how content should be created and also approved by different stakeholders in the organization, such as brand managers and medical experts.
Content and community management
Another challenge will be how hundreds of posts and stories per year will be administered in the company's content management system and how all claims will be referenced.
A playbook must also be developed on how to engage in any dialogue with followers, as well as how to deal with comments or questions outside of indication or abusive comments. The employees or the social media marketing agency that manage the social media account(s) are seldom medical experts. They need support to respond and communicate in a timely, professional, and friendly way.
Optimizing content
Once processes are in place and roles and responsibilities agreed upon, there will be a solid foundation for delivering high-quality content.
After the foundation stage follows optimization, which will be an ongoing process, since trends come and go, and new features are constantly introduced on social media platforms. What types of images, videos, stories and so on generate most engagement? It's important to stay on top of these evolving trends.
Fortunately, like other forms of digital marketing, social media marketing generates lots of data. You should check performance on a monthly basis and continuously adapt your content based on the best performing items. You can also compare your performance to competitors and analyze their top performing content. The ultimate goal is high engagement – do more of what works well with your target audiences and don't forget to stay up to date with the algorithms.
Interested in learning more?
If you're looking for help in developing a social media marketing strategy, planning your processes, or creating high-quality social media assets, learn more here!