On a recent trip to Stockholm, I took out some time to visit the Nordic Museum (Nordiska Museet), and particularly the current exhibition (on until the end of August 2023) "Come to Norden", a collection of 130 travel posters for the Nordic region from 1890 to 1960. Why am I so fascinated with these images? Because these posters are fantastic forms of Art!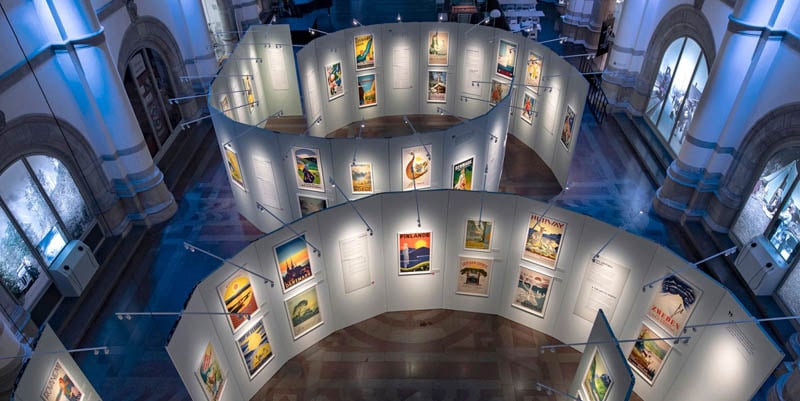 Image courtesy of Nordiska Museet
In a time before the Internet, posters were a major form of communications. Large images with catchy slogans were required to catch the attention of people quickly passing by. Even timetables and schedules used to deliver practical information were often turned into clever and attractive posters.
Images courtesy of Nordiska Museet
Together, this collection of posters, at Nordiska Museet, tells us a story about the history of recreational travel. When we dig deeper into this history, we discover that tourism was viewed as a way to promote international understanding, for a more open and peaceful world. In Finland, the Tourist Association wrote:
"Anyone who never ventures outside of their own little circle risks becoming narrow minded!"
Creating these posters required a sharp strategic focus. The guiding principle was always "one message is enough". This had to be communicated with both the image, as well as the slogan, understood clearly and quickly for the person passing by (often in a rush), as well as when the poster was shrunk down to a much smaller size like on a match box.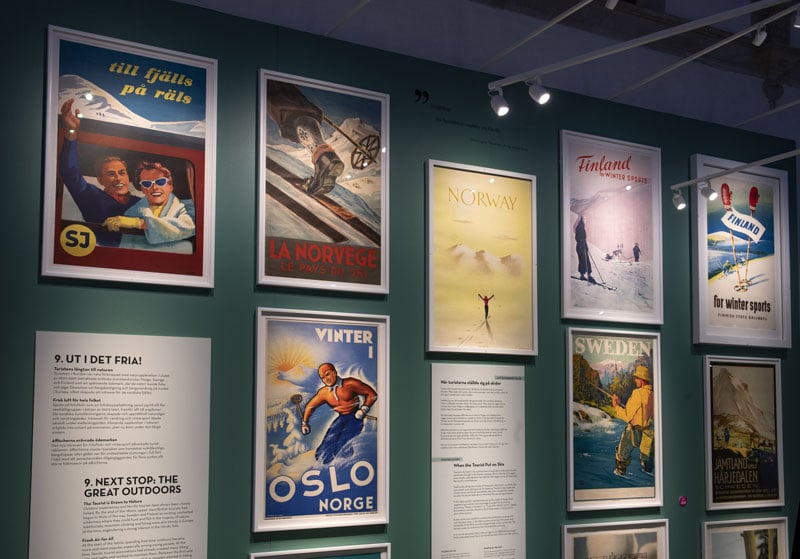 Image courtesy of Nordiska Museet
For the above reasons, poster art was often a collaborative effort between clients, copywriters, illustrators / artists, and printing houses, bringing together the expertise and insights of each, to create a superior final product.
In today's agency world, we leverage technology to bring together the best possible teams at the right time to work on client brand and marketing challenges. It's as collaborative today as it was a century ago. Except this time, the collaboration occurs in the cloud through distributed teams based anywhere around the globe.
Learn more about how the UP e-ployment model works here.
UP FOR REAL is UP THERE, EVERYWHERE's specialty practice for Place Branding and Destination Marketing.
Be sure to see the story of the Nordiska Museet below.