The other day, I was attending a member function at AmCham, the American Chamber of Commerce here in the Netherlands, which was brilliantly hosted by DAF Trucks in Eindhoven.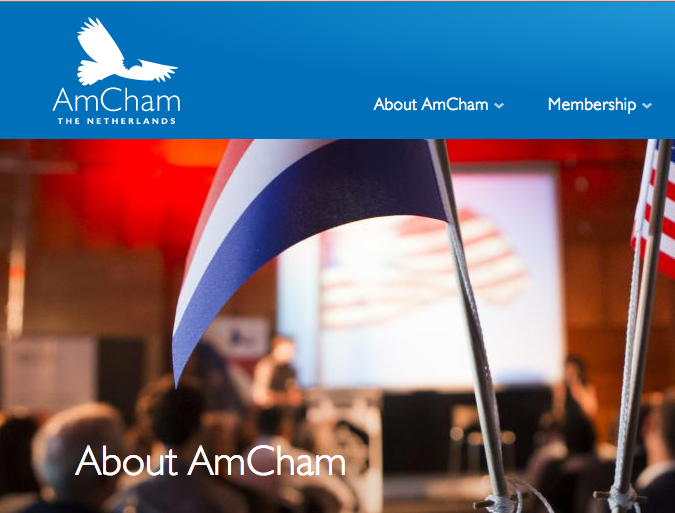 As I networked around the room, I couldn't help but enjoy the interest from my fellow AmCham members as they looked at my new business card and asked, "What's UP*"?
Well, of course I told them that we're a new kind of strategic and creative agency, and how we're different with no offices, no employees, and all that. But when I said that we just started and we're already 50 people, now that got some attention! Proof that distributed teams are the new way of working in today's connected world.
Then we started talking about trade and foreign direct investment. In the Netherlands alone, over 1700 US companies are registered, conducting business here and across Europe. Transatlantic trade and foreign direct investment between North America and the EU is the largest in the world. So it's no surprise when we look at UP*, and see that our team members are also in these same locations. We are where our customers are. And that's the same kind of feedback we're hearing from our clients. We can work with them directly here in Europe, as well as with their US affiliates. And vice versa for our American clients doing business in Europe.
Are you part of the transatlantic business corridor? So are we. Contact us to talk more about how we can work together to help you get more value out of your marketing and communications — on both sides of the Atlantic!