Communicating your brand's value with content that delivers results for your company is no small order. It's not just about creating lots and lots of content, spending a ton of money on ads, or sending out email after email. Creating a structure and strategy for how your brand communicates is essential to success.
Warren Buffet once said: "Your premium brand had better be delivering something special, or it's not going to get the business."
Here's the secret: getting to "special" is a process. There are a number of tools you can use to guide your brand communication efforts to deliver impactful and consistent messaging across all your channels. The messaging pyramid is one of these tools (hmm…these Egyptian architects were on to something).
The UP Switzerland team regularly uses the messaging pyramid to create impactful communications. Let's take a look at how it works.
What's a messaging pyramid?
Simply put, a messaging pyramid helps you to organize your messages across various channels to ensure you're delivering focused and consistent messages to your audience. It serves as a guide to your agencies, internal departments, your influencers, your sales team and the content of your creative briefs to be rigorous and consistent on your brand message.
What does a messaging pyramid look like?
The messaging pyramid is a positioning statement with three levels. It starts with the emotional promise, builds to a rational promise, and delivers the final reasons "why."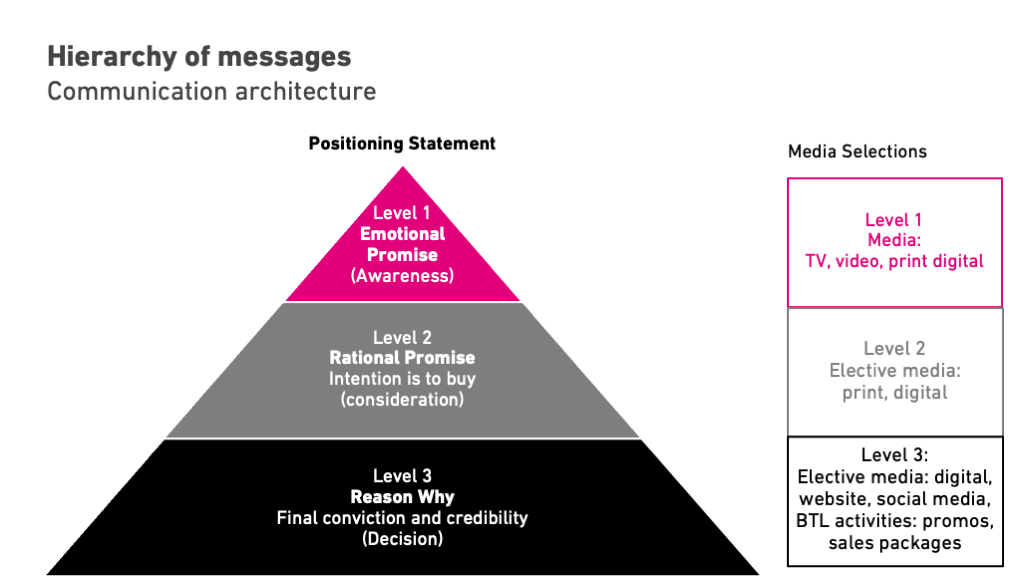 How do you build a messaging pyramid?
When you start working on a new brief, it's very important to be clear about your hierarchy of messages, as you can't communicate too many things in a TV, short video, audio or print/digital ad. That's why the first step after the brief has been defined is to work on the pyramid with your creative agency or your in-house team.
Level 1: It always starts with an emotional promise to capture the attention and create a connection with your audience (awareness). But it must stay high level. The media channels used are mainly TV, video, print and OOH.
Level 2: Once the overarching message is clear and communicated at a high level, you can engage with your audience with a more rational promise and proof points (consideration). Media used are generally digital channels, including social media and print.
Level 3: Finally, you communicate the reasons why, which showcase the proof points, offering final conviction and credibility. (Decision). Possible media are websites, landing pages, social media, blogs, content marketing, and below-the-line activities such as brochures, sales packages and promotions, which give you the chance to go in depth to tell your brand's story.
Remember, before you start to work on your messaging pyramid, it's essential that you have created a positioning statement to differentiate your brand in the marketplace and help you to stand out in the sea of sameness. Then, you need to reach further and deeper as customer bases are more complex – what resonates with one audience segment may not speak to another. This is where the messaging hierarchy steps in. It can give your brand a tiered and targeted set of language frameworks to help communicate value across different media and diverse audiences.
An example of a brand that has done it well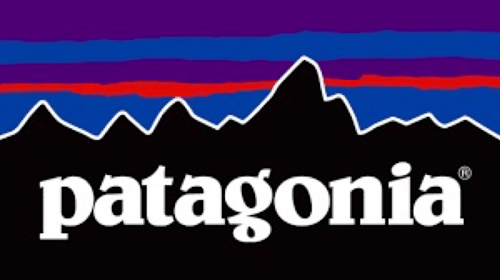 Patagonia is an outdoor apparel brand that's devoted to the outdoors. Their target market is men and women 18-35 years old with disposable income and an active lifestyle enjoying nature and outdoor activities. They value quality products and are conscious buyers, who favor products that represent ethical and ecologically friendly brands.
Recently, Patagonia changed its brand mission/purpose to be "we're in the business to save our planet." They have successfully communicated this brand purpose and its values at every level of their organization – not just top down as is often the case in many companies. As a matter of fact, they encourage their employees to take up to 2 months out of the year to volunteer for an environmental cause while still getting paid by Patagonia – they really walk the talk!!
Patagonia is also communicating this purpose as part of their marketing strategy. It's all about activism and sustainability. They have used their disruptive marketing to catch people's attention by taking risks and using unique content. An example is Patagonia's "Don't buy this jacket" ad which appeared on Black Friday, the biggest sales day of the year. This really shook up the industry by urging customers to think twice about their purchases and to help support the environment.
Now that we know Patagonia's brand purpose and values – this is what their messaging pyramid looks like: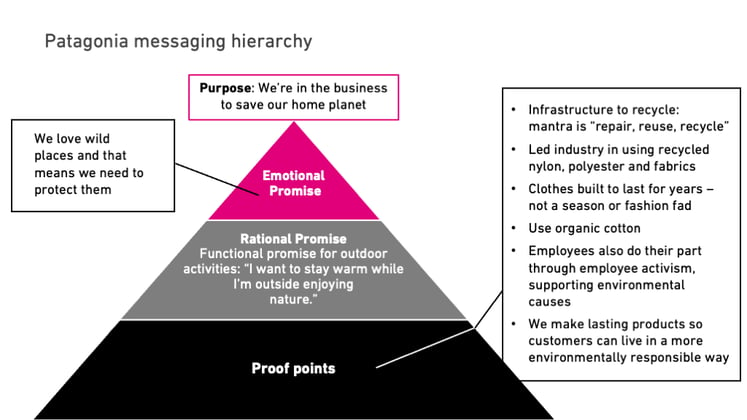 Examples of their communication: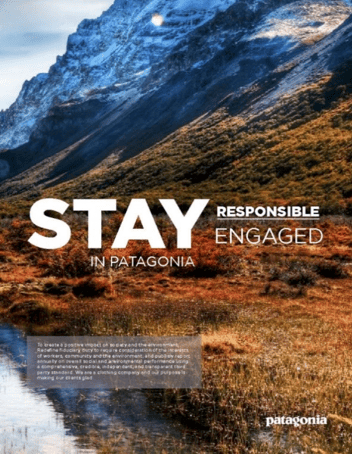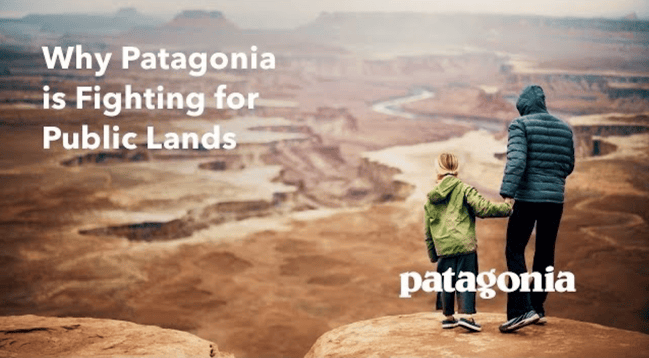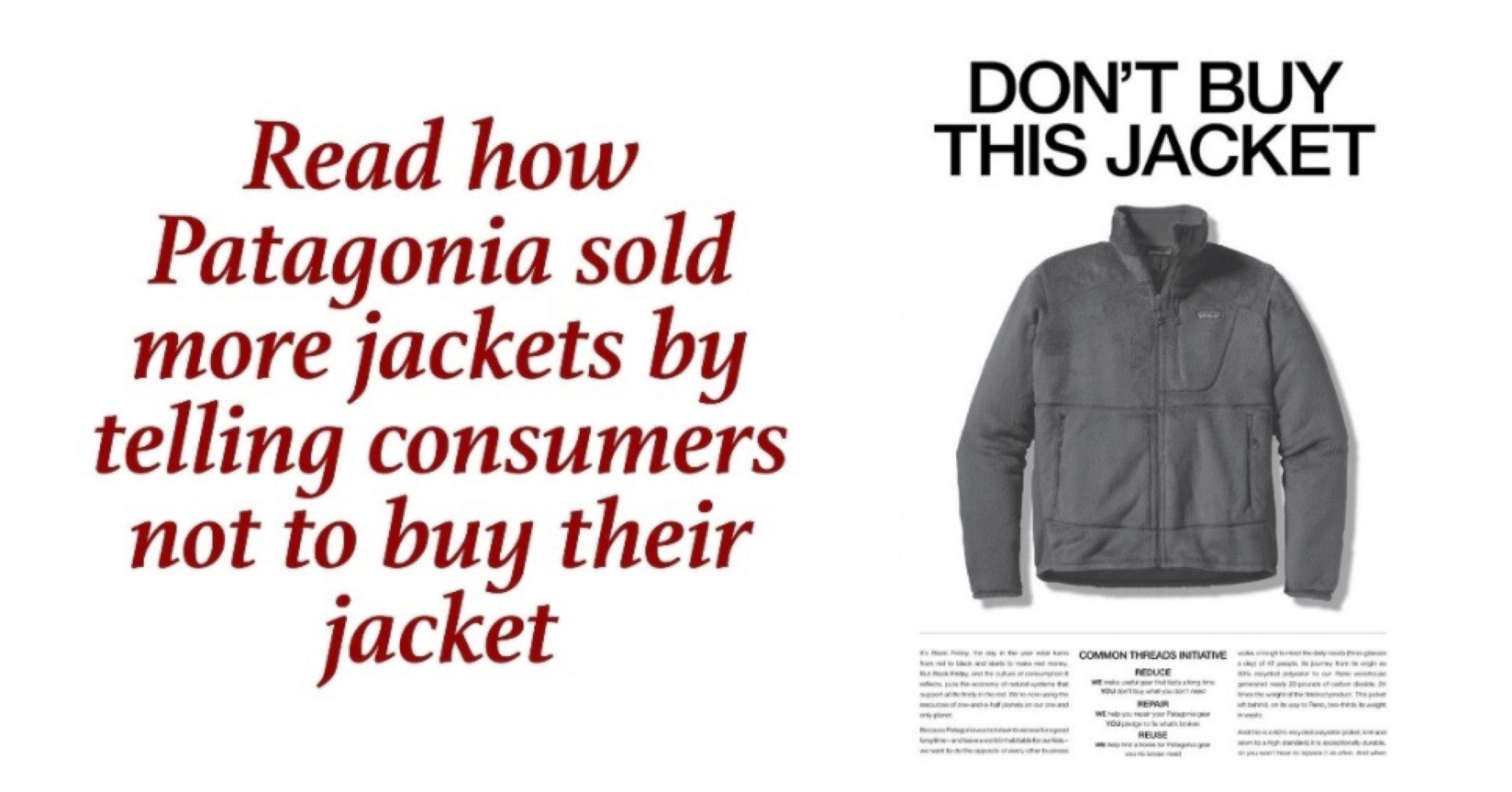 All of this consistent messaging helps Patagonia build customer loyalty using emotional triggers. The consumers who are conscious about the environment know and trust that Patagonia stands for a higher purpose than making money. They are emotionally inspired to support the brand whose values fits with their own values.
Build a solid strategy
In summary, a brand message strategy should connect your brand with its audiences to attract and engage them in a language that they understand. The messaging pyramid is a useful tool to help you build these messages to communicate in a consistent fashion through your selected media channels. What to learn more? Contact us.
Read a case study: Brand strategy for an integrated archaeology company