Then what is it all about? That's the provocative question we'll be debating with top place branding experts from around Europe at the International Place Branding Event Liverpool 2018 on May 31-June 1.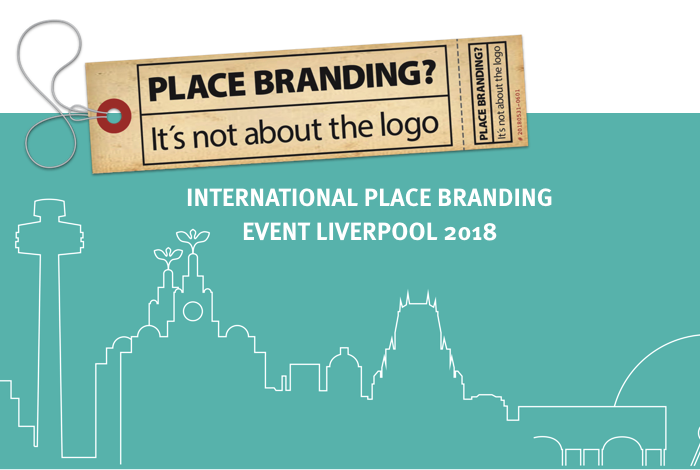 UP is organizing the event, together with Marketing Liverpool, which aims to stimulate discussion about place branding and destination marketing. Featuring speakers from well-known cities and municipalities across Europe, the event will tackle the question that has everyone guessing: what goes into the recipe for a successful place brand, beyond the logo?
The event marks the 10-year anniversary of Liverpool's year as European Capital of Culture, which has been a hugely transformative award for this vibrant city. Since 2008, Liverpool has seen a year-on-year increase in visitors and won external acclaim for its innovative place branding work.
Place branding experts from Amsterdam, London, Barcelona, Hamburg, Rotterdam, Stockholm and Liverpool itself are among more than 12 speakers who'll present their ideas about how to go about creating a long term strategy for places and destinations in this global market.
A series of Ted-style presentations (18 minutes long) will be followed by lively Q&A sessions with the panel to let the audience debate and question what makes a successful place brand.
"It's an industry which tends to provoke strong views and we don't expect everyone to agree with each other, so we're looking forward to hosting a punchy, fascinating couple of days," said Chris Brown, director of Marketing Liverpool.
CEO of UP, Julian Stubbs, said: "Can cities and places be marketed like regular brands? We'll hear the views on that question and more from some of the leading European cities and practitioners."
Place branding is an industry which is changing at an exceptional pace, thanks to reasons as varied as growing connectivity, the prevalence of social media and even cities' own success at marketing themselves. Over two days, attendees will hear from some of the leading voices in place branding and take part in sessions designed to challenge conventional wisdom and determine what the future holds and what destinations need to do.
A historic venue sets the tone
The venue is the incredible Rum Warehouse, part of the skillfully renovated Titanic Hotel Liverpool, which is located in what was once the North Warehouse in the historic Stanley Dock area of the Port of Liverpool, a UNESCO World Heritage site. This 1846 building was damaged during a WWII air raid and has been skillfully renovated with careful attention to its historical character.
Visiting Liverpool, you can jump into the past and present at the same time as you explore some of the city's iconic locations such as the Tate Modern Gallery, Terracotta Warriors, The Cavern club or Penny Lane, while immersing yourself in the question of what makes a destination worthy of its brand image.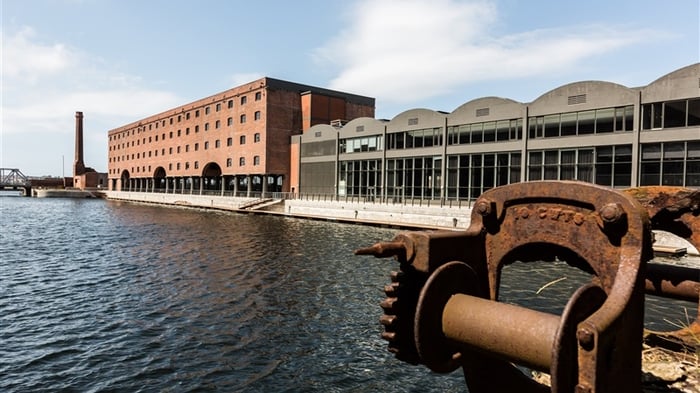 The Rum Warehouse at the Titantic Hotel Liverpool is the setting of the International Place Branding Event Liverpool 2018.
Brown added, "Place branding has been extremely important here in Liverpool, and has helped us to build a real legacy off the back of a successful 2008. In an increasingly complex environment, destinations can't rely on just having a nice logo or a catchy slogan; the destinations that understand this are often the ones which lead rankings for desirability amongst visitors and satisfaction of their residents."
What the presenters say
Some of the event speakers and sponsors shared a few thoughts about what place branding means to them.
Olle Zetterberg, CEO of Stockholm Business Region:
"The marketing and branding of places has never been more important and today cities, municipalities and countries need to be more visible and promote themselves to compete globally. We are also looking to highlight our city's DNA to use it in our value-based marketing. The event in Liverpool will bring together a number of very interesting speakers on the subject of building successful places."
Mateu Hernández Maluquer, CEO of Barcelona Global:
"Improving the reputation of Barcelona worldwide is a challenge shared by the Mayor's Office and a coalition of civic and business leaders - including Barcelona Global. I'll be explaining at this important event in Liverpool our vision for how that works.''
Stephen Cowperthwaite, regional senior director at GVA, Liverpool:
"Liverpool and GVA have been leading discussions with a number of cities around the importance and impact of waterfront regeneration for a number of years now, so the content of this event feels like a natural progression of this conversation. We are proud to be the corporate sponsor for this event and we look forward to getting more involved in these powerful discussions over the coming months."
Join the discussion
We're expecting more than 200 attendees from European municipalities, destinations, cities and academic institutions. Will you be one of them?
Read more about the speakers and programme.