This valuable, highly focused event will be a great opportunity to hear key opinion leaders from companies like Charles River, Tecan, New England Biolabs, Maravai, UP FOR LIFE and more; speaking about how they meet the challenges of engaging scientists in this digital age.
A dynamic 24 hour conference with 'TED talk style' 20 minute presentations and discussions during the day to enable you to understand how people are navigating sales and marketing challenges in the scientific markets.
We're pleased to share details of this very special life science event for marketeers taking place June 18th at The Clarion Hotel Post in central Gothenburg. The event, called the SAMPS Conference (Sales and Marketing Professionals in Science) will include a welcome reception the evening before the one-day conference.
Join us for a unique chance to network with people in similar roles and learn about the most effective marketing and sales tools in use globally today.
Visit the site for full speaker and booking details: sampssoc.org
UP FOR LIFE is a sponsor of this event along with Nature Research, Spring Partnerships and Scileads.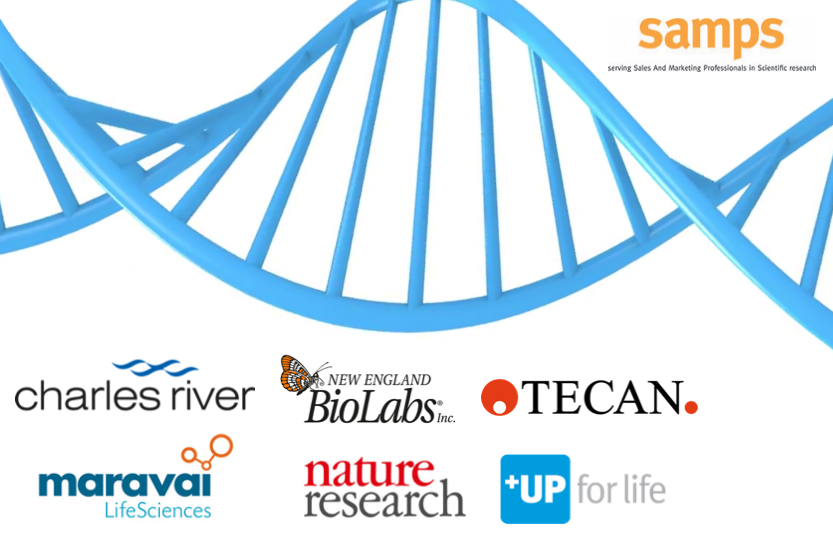 ABOUT SAMPS:

SAMPS was started six years ago in the US as the Association for Commercial Professionals – Life Sciences (ACP-LS). Its goal has always been to serve its members who work in commercial roles for life science products and services companies and associated businesses, globally. With the announcement of the first conference in Europe, we can say that we have taken a big step closer to achieving our global presence. The conference in Gothenburg, Sweden, carries the name "Sales And Marketing Professionals in Science" or SAMPS, which will be the new name for ACP-LS. We feel that SAMPS more clearly describes the membership of ACP-LS, and will form a better foundation from which to expand this membership globally. You will hear more about this name transition over the next month.