Excuse being quite so direct, but much legacy software still running websites today is appalling. I'm talking to SMEs in the main, businesses with between £20m and £100m turnover who are selling online. However, despair not. You're not 'saddled'. You just might feel you are, because of a belief that replacing your old, creaking, unfit-for-purpose website, and the backend systems running it, is going to cost you an arm and a leg and then some.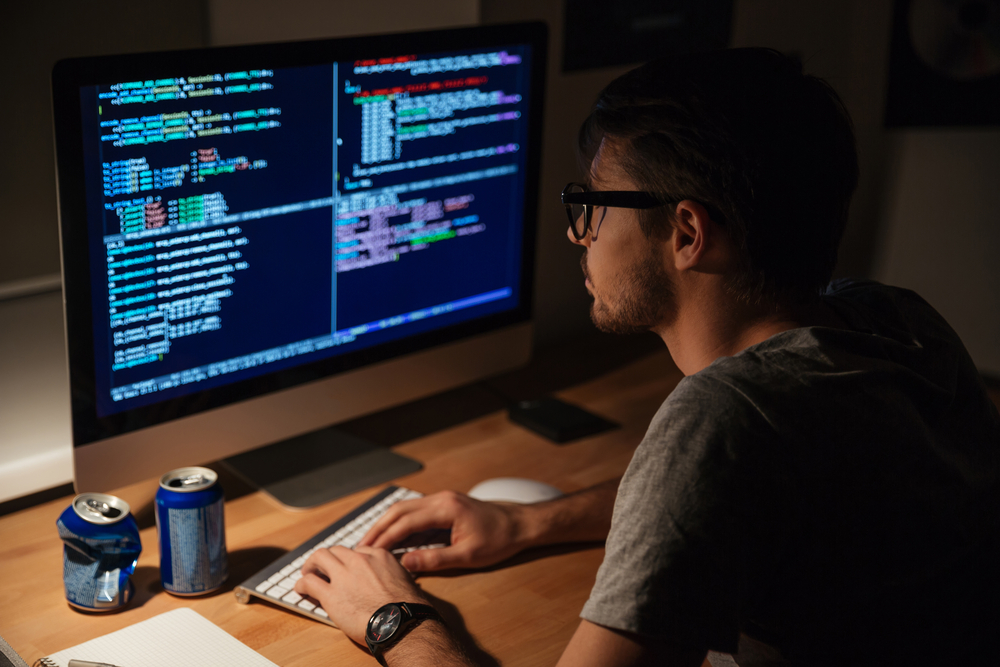 Updating your legacy software could save you money in the long run compared with managing problems and missing out on functionality newer systems could provide.
Re-defining e-commerce
You have neither the "deep pockets" of the giant retailer nor the "nimbleness" of the one-man band with – let's face it – some of the slickest platforms in the platform-candy-shop like Shopify and Woocommerce. There's an artisan watchmaker we know whose site is as gorgeous as Cartier but which cost him pretty much the same as one of his own watches.
You're stuck in the middle and green with envy. And the whinges I've heard about being 'stuck with our system'! Well, usually, all that's holding you in the past and the manacles of legacy is either inertia compounded by ignorance, or being stuck on the horns of IT's dilemma between stock and ERP. Someone at some point invested in all the wrong systems (usually someone in IT). Ouch. But it's time to move on.
Signs it's time to move on
Our account managers hear this story time and time again, however it should be the trigger for some positive change: The 'end of the high street' shouldn't be the beginning of a headache, it should be the beginning of a balm with less crippling overheads and a global reach.
What are some of the most common complaints? The ones we hear often are:
No integration with other internal systems. The system either doesn't allow it or doesn't do it well. We have to manually add data or export to another system to update.
Breaks all the time. We're always having problems with pages or functions not working and don't have resources to fix it.
Not easy to manage. Updates or content changes are difficult, and it leaves our team with PTSD.
Can't use modern tools. The legacy system doesn't integrate with modern best-practice functions like chat, video or content management.
No personalisation. We can't create pages that offer different information to visitors based on their location or specific needs or user types.
Lacking multiple languages support. We're expanding into other countries, and need to be able to manage content and site pages in other languages, including using Asian characters.
The good news is that the platforms we use at DPC+UP for enterprise level are easy to set up, work like a dream and are easy to integrate with third party systems within your network. They're also dead easy to use from the perspective of an administrator.
"Due to the nature of our business, our requirements for an e-commerce site were broad and extensive. After trawling through a couple of large, fragile solutions based on Drupal then Magento, we were then introduced to NopCommerce. This has transformed our online offering providing most of our requirements out of the box. The complete solution feels solid, reliable and we can now concentrate on selling instead of worrying about the tech."

John Robey - Operations Manager, Rokers UK
Choosing an open-source platform
We use open-source .NET platforms like Nopcommerce and Ucommerce, as well as WordPress (and some well-documented, well-integrated systems like the HubSpot CMS). The reason we love these platforms and think you will, too, is that they are unbelievably flexible and offer modern features that integrate well with other systems, tools, CRM and CMS platforms. Because they are well-supported, open source platforms make it easier to bring new people on board. You can ramp up team members or bring in new developers more quickly. They are also well documented, and use an open API —perhaps the key ingredient of a well-integrated website.
We have just completed a suite of sites for one of the UK's big self-storage companies that cost about the same as recruiting a new senior staff member. Yes, there is an investment, but it should not be a "budget-crippler." But it's not just overtly retail companies that we can help.
We recently launched an all-singing all-dancing site for the British Veterinary Association (BVA), a not-for-profit membership organisation that represents the profession within the UK and carries out annual membership subscription transactions. We've just posted a case study so you can read about how we made their dream come true, and all for what it would cost for one young man or woman to train to become a vet.
Ecommerce solutions for complex needs
B2B is a vast arena for ordering and buying online. Whether it's components for computers or chemicals for drugs, cost-effective, highly efficient systems are what are required here. We've recently been talking to a medical device manufacturer who supplies catheters for the NHS with concomitant logistical and distribution challenges. Now catheters are not the kind of thing you are likely to find on Amazon – or for that matter not on the High street – and that's where the systems we use and the expertise we possess come into their own.
So, if you feel stuck with archaic platforms that are a nightmare to use and hanker after affordable transformation why not reach out to us. And if you would prefer to deal with someone who will refrain from calling your archaic system a "steaming bag of ****" then we work with some genuinely decent and talented people who won't use four letter words, or at least not until you know them much, much better.
BVA Case Study
Read more: Case Study: British Veterinary Association
Have a project you need help with? Tell us about it.