Award-winning BBC Journalist and Broadcaster Ritula Shah has joined the line up of speakers for the International Place Branding Event Liverpool, which takes place May 31st and June 1st. She will be talking about the importance of identity.
Ritula Shah is an award winning BBC journalist and broadcaster and is currently the main presenter of the World Tonight, BBC Radio 4's main evening news programme, which has a focus on international affairs. She's presented the programme from countries including Brazil, Jordan, India, China, the US, Finland and Germany.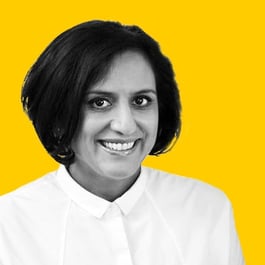 She has also regularly presented Woman's Hour, PM and Any Questions on BBC Radio 4 and has made a number or documentaries and series for the station.
Joining presenters from cities around the world
Ritula will be joining presenters from some of Europe's leading cities such as Barcelona, Amsterdam, Stockholm, London, Hamburg, Rotterdam and Liverpool itself. The city is hosting the event called 'Place Branding? It's Not About The Logo' as part of its tenth anniversary celebrations of being European Capital of Culture in 2008.
Find out more about the Place Branding Event Liverpool
Julian Stubbs CEO of UP THERE, EVERYWHERE, who are the organisers of the event for the city of Liverpool, said 'We are really delighted to have Ritula as a speaker. She will bring another dimension to the topic and Joins an incredible list of experts on the topic of places and destination.''
Ritula was also the launch presenter of the World Today, a daily news programme on the BBC World Service and spent a decade reporting for and presenting for the network.
Ritula has chaired events on international issues at a number of think tanks and universities, including Chatham House, Carnegie Tsinghua Centre, the Asia Society and Kings College London. She's a trustee of the International Institute for the Visual Arts and an ambassador for the British Asian Trust.
Join us in Liverpool for the International Place Branding Event.