FOR IMMEDIATE RELEASE - May 8, 2017 - Animech Communications today announced that it would merge with the global cloud-based agency UP THERE, EVERYWHERE in a partnership that combines the two agencies international resources and decades-long expertise in healthcare and life science marketing.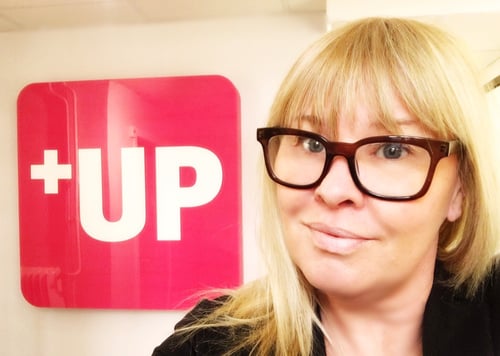 The merger will take place in early May 2017, and Animech's CEO Charlotte Wibäck will join UP as a senior strategist and member of the organization's global leadership team.
"Joining UP is a very exciting step and will offer Animech Communications' clients a truly global level of reach and services," Wibäck said. "I think the UP model is the business model of the future for communications agencies, offering far greater flexibility and ability to meet the needs of international clients."
About Animech
Animech, a Stockholm-based communications agency originally founded in 2000 as a sister-company to Uppsala-based Animech Technologies, has created a number of award-winning visual campaigns for international clients in the healthcare and pharma markets, including AbbVie, Galderma, Roche and Omega Pharma.
Animech is known for delivering empathy-based communications aimed at both consumers and health care providers with a focus on digital and online experiences such as websites, apps, film, editorial & podcasts, web, mobile and social media.
Julian Stubbs CEO of UP THERE, EVERYWHERE said, "I've known both Charlotte and Animech for some time now, and I've been a big fan of both. We're thrilled that this partnership will let us bring our globally integrated services to a new range clients within one of our core areas of expertise: life science, healthcare and medical technology."
About UP
Founded in 2011, UP THERE, EVERYWHERE is the world's first global cloud-based communications agency with a strong focus on branding and content marketing. Utilizing cloud tools and processes, it has over 160 people working in Sweden, Europe, the UAE and North America. Clients include Microsoft, Polaroid, GE, Tecan, The Nobel Peace Prize Concert and Galderma.
Contacts:
Charlotte Wibäck charlotte@upthereeverywhere.com
Mobile: +46 70 959 55 20
Julian Stubbs julian@upthereeverywhere.com
Mobile: +46 70 655 74 79
Find out more about Animech's work here >