I love traveling. I get inspired by the creative energy of cities and ways of living that are unknown to me. But how can we get tourism to contribute to global economic development again – it was the world's biggest industry? How can it be meaningful to the locals? How can we preserve the authenticity of places? Can we predict what travel trends will happen post COVID?

Predicting travel trends post-COVID
The pandemic has stirred a very important discussion about our travel habits. How do we want to travel in the future? What do we expect to experience? Why do we travel to certain places? Do we really need to travel to the other side of the world for a few business meetings?
The corona crisis has also shown us how important tourism is for many people's livelihoods.
In 2019 the tourism sector contributed 10.4% to global GDP. This number decreased by more than 50% in 2020. Last year 62 million jobs were lost in a sector that globally still employs 272 million people. (Source: World Travel & Tourism Council)
Even though tourism is amongst the worst affected economic sectors, last year might have accelerated some positive changes to the industry.
Here are four travel trends that I think will stay post pandemic bringing new opportunities to places, their people and destination marketing organizations.
#1

Regional travel
We definitely seem to have a newfound appreciation for things that are close. I recently traveled to a vineyard in the Netherlands, and discovered we actually make good Dutch sparkling wines. Who knew!
According to a booking.com (2021) study about the future of travel 58% of respondents are eager to travel to nearby regions or countries that are accessible by car. People will probably still for a while prefer traveling in their own bubble like a car, or preferably a camper van with their own kitchen on board. And someone like me who used to travel a lot also seems to have become a bit nostalgic about places. I am dreaming of that one day when I'll be wandering the streets of Paris again. That one day when I'll be savoring a homemade Italian pasta again. However, at the same time I'm happily making plans to set up camp again on the beautiful and unknown Dutch Wadden island 'Vlieland'.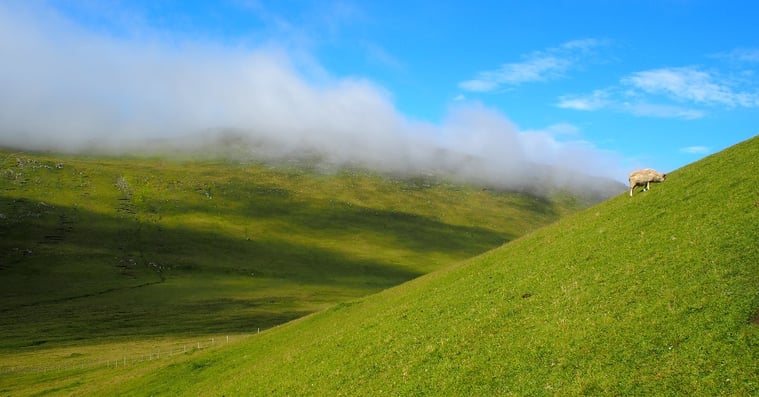 #2 Nature experiences
Covid is likely to shift focus from places like Amsterdam and Paris to more nature-oriented destinations. Faroe Islands? Yes, those islands between Iceland and Scotland with 300 days of rain per year. A place where helicopters are part of the public transportation system linking the islands. Islands with turf-roofed houses, waterfalls with drinking water, puffins and sheep outnumbering the human population of 50,000.
I went there in 2015. When the number of tourists visiting the #FaroerIslands started to rise. I loved it. Tourist numbers keep on rising on the islands, maybe partly due to the very clever marketing campaigns of Visit Faroe Islands. Last year's virtual travel tool 'Remote Tourism' is a great example. Virtual visitors could steer tour guides remotely to explore the islands. Just like a computer game. Over 700,000 people took one or more of the 22 tours, which is approximately 5 times the number of tourists that visited in-person in all of 2019. Once the islands opened for tourism in mid-June 2020, the number of tourists was considerably higher than the forecasts made in the preceding months.
Despite the increasing number of visitors, you will still be able to find enough personal space on these very green islands. Therefore, I believe that places like the Faroe Islands will be very appealing to travelers for years to come. People have not only rediscovered nature last year but will also be drawn to rural destinations offering outdoor experiences like scenic hiking trails. Uncrowded locations, over crowded, city destinations.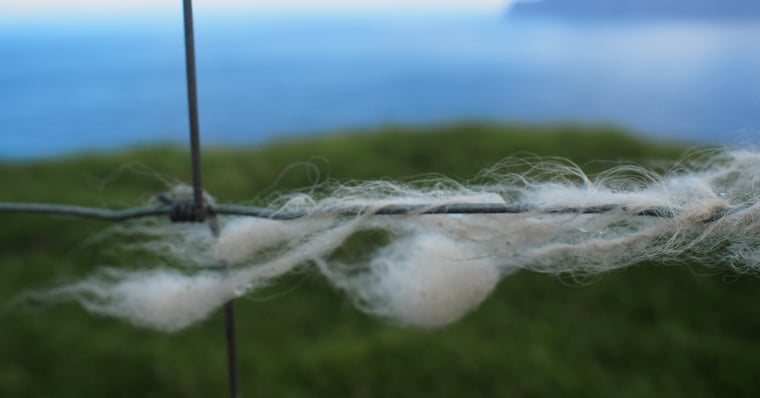 #3 Slow travel & remote destinations
A third trend that I think is here to stay is traveling slow and exploring more remote destinations. Initiatives like socialbnb.org, an online platform where travelers can book a place to stay with people who run social or sustainable projects (thereby financially contributing to the cause). These places are beautiful but real change is needed. Recently we all seem to have become more aware of the environmental impact of traveling. Visit Scotland was the first national tourism promotion agency to sign the 'Tourism Declares a climate emergency' act, and many more will likely follow.
Slow travel is a little step towards more sustainable tourism. When people stay longer in one place and/or travel slowly over land. They fly less, thereby reducing carbon emissions. Slow travel might also have another positive effect. If you have more time, it's easier to travel to off the beaten path places. This gives the traveler the unique, authentic experience they are looking for, and can also lead to a better division of tourism income. Employment in the tourism sector will have potential to grow in places that are further away from the main tourist trails.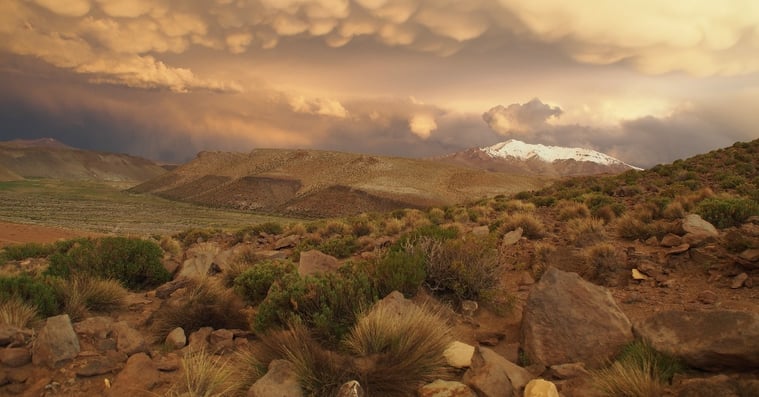 #4 Workcation
Remote working is the perfect example of slow travel. You can really get to know a place and the locals. Since more people will continue to (partly) work from home in the future, people will find ways to combine work and travel. How great would it be to go kayaking for a week in Swedish Lapland followed by a week of work in a glass cabin observing the Northern Lights at night.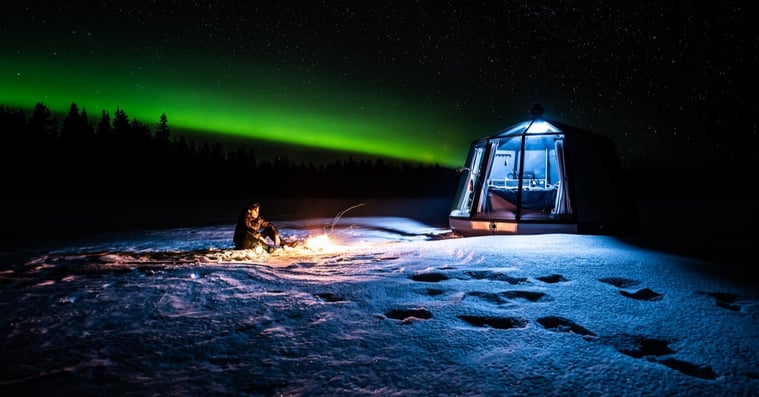 Opportunities for Destination Marketing Organizations (DMOs)
We have all had time to reflect.
Time to think about what really matters to us. Time to rethink tourism.
What do these trends mean for the way places promote themselves? This is the moment to rethink your place brand story. To be clear about your brand positioning and the story you want to tell.
1. Now is the time for less visited destinations to rewrite their narrative.
What can you offer to travelers who want to experience something truly local? Or to those who might want to combine their holiday with a two week stay in a cabin in the woods from where they can work. Or to those who might choose to travel outside the peak season.
2. DMOs who might have overlooked the nearby market, might want to reconsider that strategy.
Now that locals have rediscovered your place, how can you keep them? What do you want your story to be towards them?

3. DMOs should have a critical look at their target audience profiles.
Will your post-pandemic visitors still be the same? And have their mindset and values changed? Places who relied heavily on business travel might want to redefine their story. With the growth of digital and online 'live' conferences, more mindful workers, and the fact that people have gotten used to Zoom calls and the like, business travel is likely to be significantly reduced.
Microsoft cofounder Bill Gates predicts over 50% of business travel to disappear in a post coronavirus world. Leisure travelers seem to have become more eco conscious with over half (53%) of global travelers wanting to travel more sustainably in the future (source: booking.com, 2021).
So, it might be an idea to reposition your place in a more sustainable way to attract a growing number of purpose driven travelers.
4. On a microscale, recent developments offer opportunities for cities to reinvent City centers of European capital cities like London and my own hometown, Amsterdam, which clearly showed their monoculture during the pandemic.
Certain parts of the city, heavily relying on tourism, turned completely deserted. A positive outcome of the pandemic for me was that I definitely felt like the city was mine again.
According to a 2018 study by the European Travel Commission 12% of travelers were bothered by over tourism. 30% of inhabitants of travel destinations, were of the opinion that there are too many tourists in their city.
In Europe over-visited cities include Venice, Dubrovnik, Florence, Barcelona and Amsterdam. Touristic hotspots now have a chance to revisit their promotional strategy. To focus on locals and their ideal visitors, and to collaborate with less popular destinations thereby keeping their own place livable and authentic while at the same time helping alternative places grow. These places include city neighborhoods outside of the crowded downtown area, smaller cities and less visited places in general.
Remember: Be authentic. Be creative. Stand out. Use the art of storytelling. Be personal. Tailor your messaging. Engage your community. Use the power of photography and video. Interact on social media. Explore AI to create personal travel experiences. Use VR to get people familiarized with unknown destinations.
Leave your comment below or send me a message to further discuss how COVID-19 has changed the way we travel and what this means for your place branding strategy.