After working with several leading international agency networks over the last 15 years, and most recently with Opticom Group, Martin Kubu joins UP as head of UP FOR IT, UP's specialty group focused on industrial, technology and IT sectors. Martin has several decades of agency experience, including serving as CEO of the Stockholm branches of two different advertising agency networks: Publicis (2 years) and BBDO Ehrenstråhle (15 years).
"I joined UP because I love the cloud idea and the UP model, which takes a connected approach to working in global teams. Most international agencies act as a patchwork rather than a community," said Martin, who is based in Stockholm, Sweden. "I was impressed by the energy, global coverage and sheer competence of UP. I look forward to working in a structured, but also flexible way with brilliant people around the world."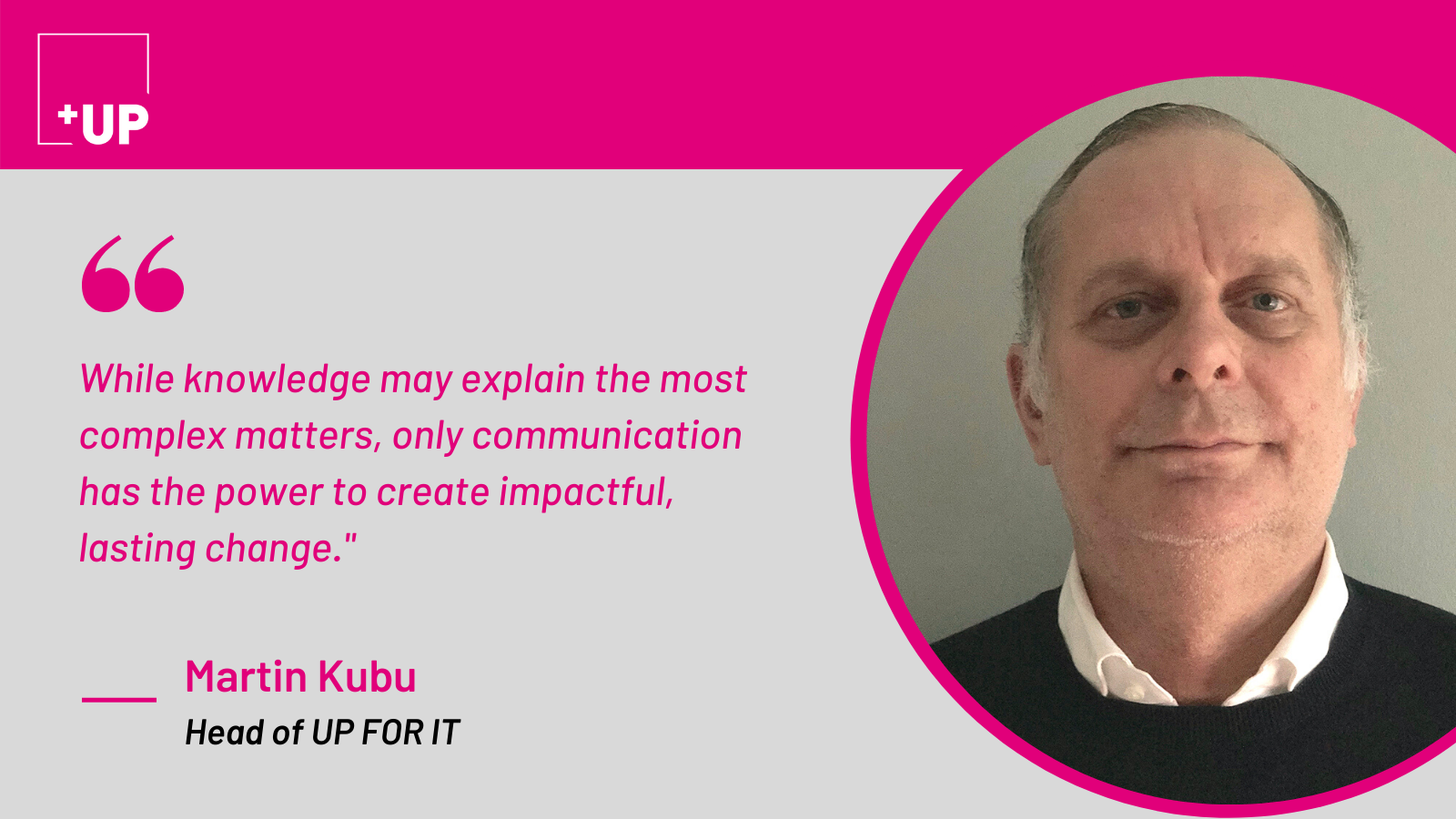 UP's unique business model of e-ployment and working in cloud-based globally distributed teams, means that every client's team consists of members selected for their unique fit for that client, no matter where in the world they are, combined with a local team lead or expert in a market segment to direct the work.
Martin brings a wealth of global communication experience and deep insight into many business sectors, including developing digital products, brand communications and customer experiences. His experience includes working with international B2B companies with Swedish or Nordic heritage such as Alfa Laval, Ericsson, Husqvarna, Scania, Sandvik, SKF, UPM.
Julian Stubbs, UP's Chairman and founder, said,
"UP has a strong focus on several key B2B sectors, and growing our agency's focus in the technology, industrial and IT markets is an important goal for us in the coming year. With Martin joining our team, we have an experienced and connected leader to help build our expertise and client roster in this dynamic global market area."
Growing UP FOR IT
As head of UP FOR IT, Martin will focus on industrial, technology and IT companies that often have a long buying cycle and hundreds of influencers and decision makers in the process. For these companies, the role of marketing communications and the work that the UP FOR IT team does for them, is about creating a brand awareness that transcends the individual communications between salesperson and decision maker.
"The difference between B2B and B2C is not how you address your target group," Martin says. "We are all just people whether we buy a pair of sneakers or a paper machine, and there is no reason why the communication for the paper machine should be more boring or predictable than the one for the shoes.
Often, in B2B sales, the salesperson only wants to meet with the decision maker, but all the communications leading up to that point – the content that other members of the team who influence the shortlisting of the company see – are important as well.
"Creating communications that reaches the right audience and impacts their purchase decision, stems from creating brand recognition in the marketplace," he adds.
Industrial and technology sector expertise
Martin delivers hands-on experience with the challenges clients face within different industries and in different geographies, including corporate strategy, branding, digitalization and market communication, but also increasing sales in new digital environments.
In 2015, Martin started working with Opticom Group and founded Opticom Incite to strengthen and lead the group's strategic offering, adding marketing communications including social media and effective corporate branding. UP now has a close collaboration with Opticom Group. His experience there has included working with companies such as SCA, Stora Enso and Holmen in the forest industry, and medtech companies like Abbvie and SHL.
Martin says, "While knowledge may explain the most complex matters, only communication has the power to create impactful, lasting change."
Read more about UP FOR IT.