To reach customers in a targeted way with marketing and communication, trade shows offer an effective platform for product marketing. They allow you to reach customers who are interested and develop new leads. But trade fairs are also cost-intensive. In today's complex marketing landscape, digital marketing campaigns provide an effective alternative to in-person trade shows.
The coronavirus pandemic brought trade shows to a standstill — at least for the time being. In their place, webinars and newsletters gained new importance as effective communication channels. Customers have also become more familiar with digital offerings and social media channels such as LinkedIn, YouTube, Instagram and use them much more naturally today. This change in the use of digital media has influenced customer behavior. Marketers are facing new requirements and challenges, but also opportunities.
Digital marketing as an alternative to trade shows
Digital marketing is an interesting alternative to trade fairs — especially for small and medium-sized companies. To reach customers effectively in the digital age, companies are relying on personalization and new platforms such as TikTok or Messenger, as well as emotionally appealing forms of communication. Content marketing strategies remain the crucial components of effective marketing. That means offering customers the appropriate content at the right time. In this way, the company gains relevance with the customer and creates added value by helping to provide education and solve problems.
For example, HubSpot's Inbound Marketing platform and process helps marketers convert website traffic into leads using organic outreach, SEO and paid content promotion strategies.
The advantages are obvious:
No waste: The company determines who they want to reach, who is the appropriate target group for the product or communication. Targeted communication is more effective.
Cost efficiency: The investment and its success can be measured and optimized at any time. Every Euro pays off.
Customer orientation: The communication is important for your target group. It creates added value for your customers. The company positions itself as customer-oriented and relevant. Customer loyalty is strengthened, and this delivers results.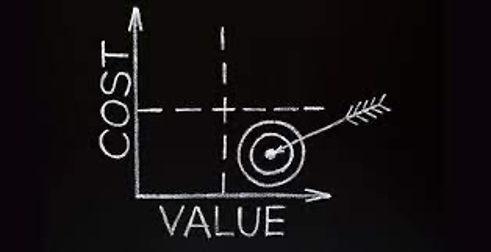 Start by defining objectives
A very careful audit including an analysis phase in relation to the strategic objective of the company is also essential for a digital marketing campaign. This is where fundamental inconsistencies or deficiencies in terms of communication (design, content, image or communicated strategy) become apparent. By creating content that helps address customer questions or concerns at the right time in their buyer's journey, you reduce the risk of adding more noise to the existing communication jungle.
Trade shows will return step by step. For many companies, however, the question is whether they want to rely on this marketing channel again or whether they want to take advantage of the changes in customer expectations to conduct cost-effective, targeted digital marketing long-term.
In the future, the importance of digital marketing will continue to grow. Very attractive opportunities are opening, especially for product-oriented companies that have to use their marketing budgets in a benefit-oriented way.
Read more: Tips to turn your offline event into online success
Ways digital marketing is replacing trade shows
A few examples of how to replace trade shows with online or digital marketing include:
Online forms that gather leads (forms on websites, in social media, integrated into chat, linked from YouTube videos, offered in email or blogs)
Using digital content to replace exhibition booths (virtual exhibitions, online stores, digital demos, etc.)
Using chat bots to start virtual conversations, or actual ones with real company representatives. Tying these into applications that meet the customer wherever they are: on social media, in a search engine, on a website
Online ads in social media or PPC that target customers with a specific job title or affiliation, so you can show content to solve a specific problem
Using a YouTube channel or TikTok campaign to create an audience or launch/showcase a product
Using Live Feeds (Facebook, YouTube, Zoom, others) to host Q&As or presentations in place of trade show sessions
Virtual contests, raffles or giveaways (to replace those which happen at a trade show)
Hosting a virtual chat via social media or LIVE event to give like-minded customers and prospects the opportunity to network with others
For tech companies, hosting online or virtual "user meetings" to give users in the community a chance to share ideas, stories and connect.
Using webinars, video and podcasts to connect with your customers
Many companies today are struggling to find effective ways to reach their customers and partners as well as manage their internal teams, and have turned to virtual and online tools as a way to hold planned meetings or trainings. Find out more about using webinars and video to connect with customers remotely.
Learn more: UP webinar production services
A global webinar success story
One global healthcare company successfully replaced an international conference on the fly with a series of multi-language webinars when the pandemic struck. Find out how they did it: How to reach 22,000 customers with webinars during a global crisis