Last week, I had the honor of delivering a keynote speech about the importance of Place Branding at the annual Dubai Investment Week event, and later participated in an expert panel discussion, diving even deeper into the topic and answering questions. The keynote was a brief journey through the world of Place Branding, including process, value propositions, and positioning.
To get you in the right frame of mind, envision Dubai today. A vibrant international metropolis, stunning architecture, beautiful beaches, forward looking, welcoming. It was my third trip to this dynamic city, and I continue to marvel at its accomplishments.
As you can imagine, the Dubai Investment Week focused on Foreign Direct Investment (FDI), and my talked provided some key thoughts on the importance of Place Branding when it comes to FDI.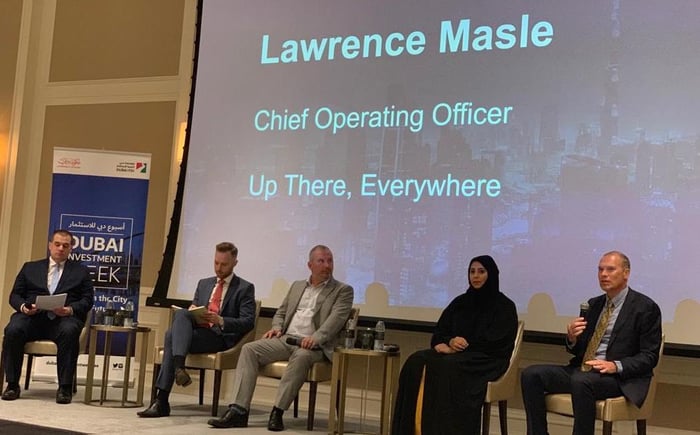 Following are my top 5 takeaways from this talk:
1) Partnership, shared vision, and (re-)involvement of stakeholders is crucial.
Unlike corporate brands, place brands are not really owned by a single entity. They serve multiple stakeholders, and each stakeholder can benefit differently from the strength of the brand. When carving out a positioning or refreshing a place brand, it's important to take time to involve key stakeholders. Bring them together to discuss the place brand, have them provide input on what the brand stands for, and compare it to some of the competition. Workshops are a great way to facilitate this, and often provide valuable input, due to the dynamic nature of the workshop setting.
2) Key to a strong positioning: Stand for something distinct.
Yes, it's about making a strategic choice. Stand for something unique and relevant. Don't try to be everything to everyone. Set yourself apart from the competition. Don't be wallpaper, and just blend in. Cut through the sea of noise, and dare to take a stand. Of course, it should be authentic and true to who you are. But dare to stand for something distinct. It will be much more memorable!
3) Strong value propositions make a strategic claim, and often leverage emotion.
Value propositions are a great framework for helping to craft a positioning. Many value propositions focus on the functional side, but these can be generic and are often easily copied. Digging deeper into the emotional and emotive (what a brand says about you) sides can be much more unique and powerful. They are often culturally based, and are therefore less easily copied. So dig a little, and try to uncover something unique to develop a strong value proposition.
4) Continuously strive to keep things simple.
This takes time and hard work. It's easy to make things complex, adding more things in. But focusing and distilling everything down to a single core thought takes real work. But if you do, you will be much more memorable and relevant to those you are trying to reach.
5) Dare to imagine! Yes, be daring. Be a little bit edgy.
Stand for something that sets you apart from the competition. It will certainly help you to be more memorable. Dubai is definitely a city of dreams. If you could imagine the future, it probably looks like Dubai. If you are looking for inspiration, consider visiting Dubai. It will fill you with a world of possibilities!
Read more: Three elements of great place branding