When a concept such as "multichannel marketing" becomes an increasingly distinct part of a company's everyday life, and affects many different departments, an increased digital awareness will be required of the employees. From email marketing to website content to social media, using the latest digital marketing tools is an essential part of every life science and pharma marketer's strategy. What does it take to optimize your multichannel marketing toolkit?
Get Our Complete Guide to Multichannel Marketing: Subscribe to receive this series by email. You'll receive six parts, including how to use email marketing, website content, webinars, virtual and group meetings, social media and inbound/content marketing to generate leads, nurture your audience and delight your customers.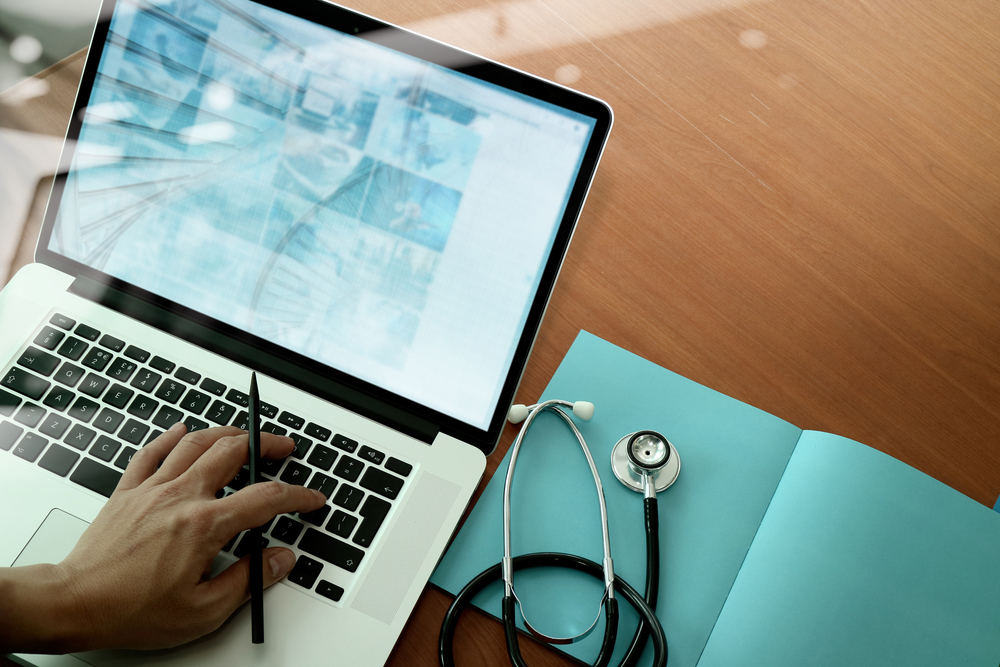 Email marketing remains an essential channel in the pharmaceutical and life science marketer's toolkit.
Essential digital marketing strategies
For decades, it has been obvious that in order to grow their businesses, companies need to offer their products or services in the forums where customers interact and search for information: today that means online. In the last decade, we have, as customers, been given the opportunity to access increasingly personalized services from internet companies such as Netflix, Amazon, and Google. As a result, customers expect, and even demand, more and better personalized services. These demands are also imposed on the pharmaceutical industry and life science businesses.
The first step that we, as an industry need to take, is to expand our range of information through more channels and integrate a multichannel perspective into the organization's everyday work.
The key to success here is general digital education with a clear answer to the question "Why do we do this?"
The most important step after that is to follow up and analyze the initiatives. In this article, we will focus on the channel of email — considering all the different kinds of emails that make up this channel, and the key factors for a successful email strategy.
Email as a growth channel
Email marketing is alive and well as an essential element of multichannel and inbound marketing. There are three types of email used in marketing today: e-newsletters, campaign-related emails, and event-triggered emails. In most cases, the emails are sent from a centralized platform that manages subscriber status for email addresses as well as tracking metrics.
Today, it is more common to store consent for mailing outside of the platform, which will likely change in the future, as more email systems are integrating GDPR compliance and other consent tracking tools. How well does your email marketing and CRM system manage this?
E-newsletters consist of either an individual message or a mix of messages to a group of recipients (with either the company or the product as the sender). They are typically sent out several times a year to update the recipient about product news, illnesses, treatments, or relevant trends.
Campaign-related mailings are often automated emails that follow some form of campaign or activity. It can be anything from a confirmation of registration, a series of predefined emails that support the campaign or lead nurturing, a thank you for participation, or a satisfaction survey after an event. Email campaigns are an essential element of lead nurturing to move prospects down the funnel.
Event-triggered mailings usually contain personal material that is sent out after some kind of interaction with the customer, either in person or remotely. The material is connected to a discussion that has taken place and is often based on templates, graphics, and texts that have been approved in advance, with the addition of free text written by the company's employees.
Measuring success
After sending out a mailing, it's important to measure the results to determine what works or doesn't. One of the most indicative key factors behind successful email marketing is cost per interaction (CPI). CPI is primarily measured by counting the number of clicks on links in each mailing but is also measured by tracking several other key performance indicators (KPIs) such as: Exposure, Interaction, and Engagement.
Exposure
Tracking the size of your email list is one metric that helps measure success. This includes looking at several metrics:
Number of new subscribers
Number of emails sent
Current size of list (new subscribers minus unsubscribes)
Number of subscribers shows how many new subscribers you gained over a selected period of time. A trend curve can give an indication of whether, for example, the size of your list is increasing or decreasing, or if the forms for signing up for emails on a website are not achieving the desired conversion rate. If you can see that your list growth isn't meeting your goals, you can take appropriate measures to fix it.
Number of emails sent shows whether the target number of emails over a year has been reached. An appropriate target can be approximately 10-12 mailings of e-newsletters per year. It's important, however, to keep in mind that everything you send out should be of value to the reader, otherwise, you risk causing the reader to unsubscribe. The type of offers, news or information you have to share, as well as the resources available to create compelling new content, will affect how often you should plan to distribute a newsletter.
Current list size complements the first and provides a second trend curve that indicates the "health" of the email list, and the possible market impact (the more emails sent to relevant recipients the greater the impact). It is one of the factors behind the CPI.
Need a template and workbook to help calculate results? Subscribe to our email series to receive one.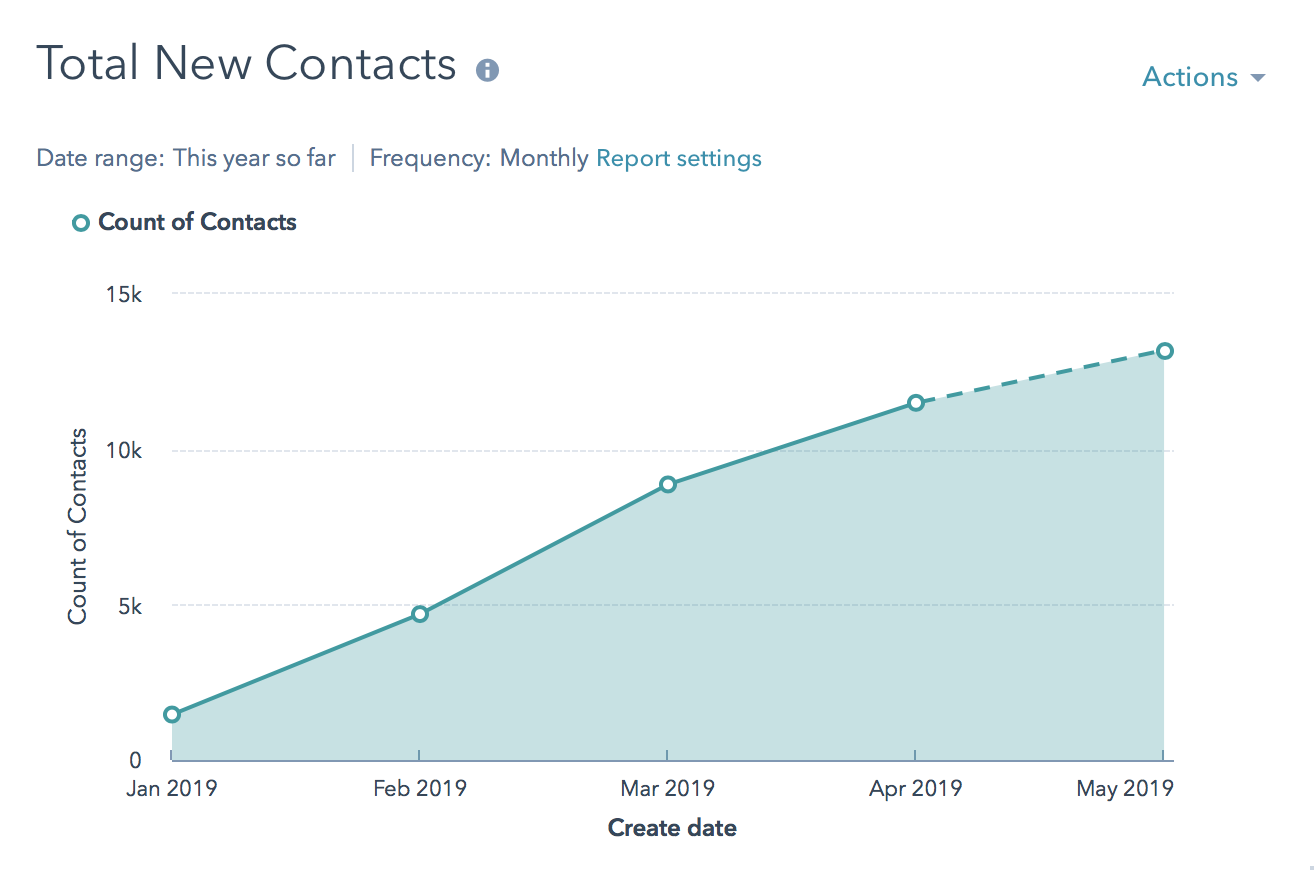 Counting new and total current subscribers provides a good metric for measuring the overall health of your list. Are your CRM and email system connected?
Interaction
Interaction tracks how well your email list is performing.
Number of opened emails
Number of emails that "bounced"
Number of opened emails shows mainly two things – the customer's trust in you as a sender and your ability to write an interesting subject line, which is one of the factors for calculating CPI.
Number of email bounces provides relevant information about the "health" of the mailing list. The goal is to have as few bounces as possible, that is, when the email does not end up in the recipient's inbox. Here you differentiate between a "soft bounce", for example an "Out of Office" reply, and a "hard bounce", when the email recipient does not exist and you get an error message.

Tallying email sends, bounces and unsubscribes helps understand how engaged your audience is and whether your subscribers trust you.
Engagement
Engagement provides information about the quality of your content or the appropriateness of what you're sending to your lists.
Call to action (CTA)
Click through rate (CTR)
Number of opt-outs
Number of referrals
We should distinguish between the first and second metrics.
Call to action (CTA) refers to links, often in the form of a highly visible graphic button to click on, that takes readers to a specific offer or landing page. This button can be directly linked to the registration for an event, or download of content.
Click through rate (CTR) refers to links of a more general type, for example a link to a website with in-depth information on the subject. These two points are often gathered under the concept of click frequency, which is the most important factor in the calculation of CPI.
Number of opt-outs is a clear indicator of whether what you send out is relevant and meets the expectations of the target group. A high opt-out is an important warning signal and actions must be taken, since it is difficult to regain trust for future mailings once it has been lost. In general, this figure increases somewhat with the total number of recipients on a list. In addition, people's interest tends to decrease over time.
Number of referrals is very interesting and is an obvious success factor for the overall email strategy, since a forwarded message shows that what has been sent out is interesting enough for the recipient to support (advocacy). You may want to facilitate sharing but make the possibility to share relatively discreet in order not to breach the pharmaceutical industry's ethical regulations and guidelines. And remember – it is the company that is responsible for the information at all levels and all the way to the final reader. One tip is to formulate this function as "Share with a colleague".
Need a template and workbook to help calculate results? Subscribe to our email series to receive one.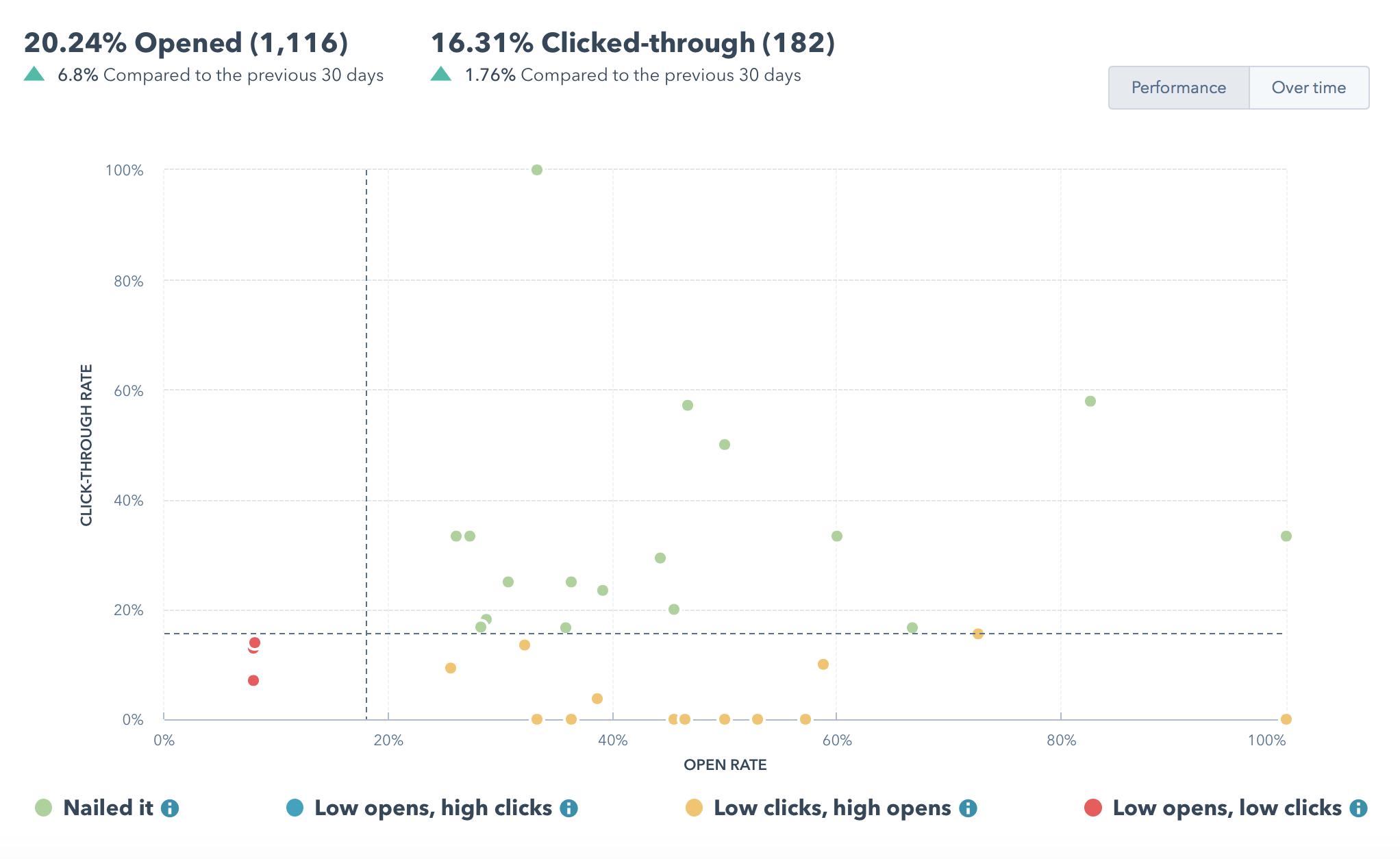 Metrics on opens, views and clicks can help determine which content is working.
Key factors for success with email marketing
Email marketing is one of the must-have success factors for multichannel and inbound marketing.
• E-newsletters and campaign-related mailings represent the brand or the company and should have one of these as the sender. Event-triggered mailings should be sent out with the employee as the sender, since the material is personal. The opening frequency is often two to three times higher with employees as senders than the company name. However, be careful not to abuse this by using it as a strategy for all communication.
• Put a high focus on collecting consent for mailings with subscription collection forms on your website or other offers. A higher number of consents leads to an overall lower cost per interaction (CPI) and a more efficient means for increasing total Share of Voice.
• Emails are inherently a "push" tactic and should be used as such. Make sure that everything that is sent out is of value to the reader – quality before quantity. An email should not be sent out to everyone who has given their consent but should be sent to the relevant segments of the total list that have shown interest in the content. In addition, material should not be sent out solely because it is available, or based on internal, regional, or global directives, but only when it has been identified as valuable to the recipient.
Think about the customer experience. How does an individual recipient perceive your email?
• Emails provide a two-way communication. Use this opportunity to ask the reader about his or her interests (for segmentation) or what they want to read more of (contributing to the publication plan). You can set up a form on your website to collect answers or use a service such as SurveyMonkey to take polls.
• Generally, a short subject line results in a higher opening frequency, and a long subject line results in a higher click through rate among those who open the email. The content of the email should preferably be brief with a mix of images and text and one or more visible calls to action (CTA), depending on the purpose of the email.
• Create an effective approval process. To be relevant to the customer, material with news or educational value must be part of the mix. With a long approval process, which is typical for the pharmaceutical industry, a detailed publishing plan or content calendar is the foundation for success.
• Standardized templates are a must to create a unified customer experience in all communications from your company – in all channels, not just the digital ones. These templates should also include the opportunity to unsubscribe from mailings and possibly include links to legal texts.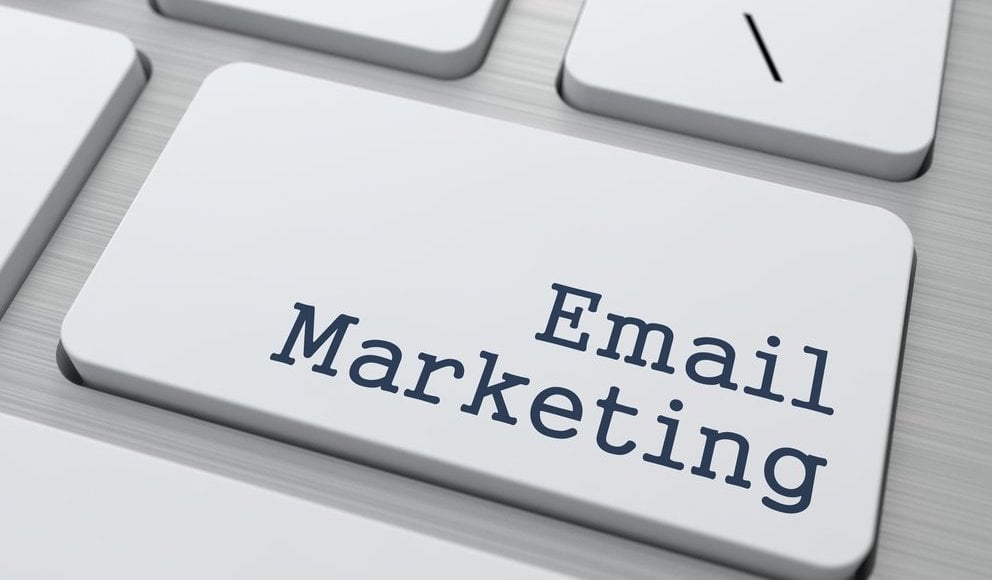 Email is an essential element of marketing
With a large part of the customer base on the mailing list, a well thought-out strategy that involves several departments and employees with the right perspective, together with a long term publication plan, email marketing is the marketing method that gives the best result in both the short and long term. This goes for emails sent internally as well as externally.
The statistics from the mailings provide insights into what attracts the audience and can form the basis for other sales and marketing efforts.
The internal cross-functional work in creating a the publication plan or content calendar provides synchronization between different departments in determining what is important now and in the future.
When a sufficient mass of recipients has been accumulated, each mailing becomes extremely cost-effective and the CPI decreases.
Last but not least, emails fill to some extent the void that arises between personal visits by the sales force, with increased competitiveness as a result.
Want more?
In the next article in this series about multichannel marketing in the pharma industry, we'll discuss the second half of the inbound marketing duo: websites. Your website is a channel that should be at the center of your company's marketing efforts, the watering hole that your customers visit to improve their knowledge in your field of expertise.
Subscribe to receive this series by email. You'll receive all six parts, which form a complete Guide to Multichannel Marketing.
Have a question? Leave a comment below.
---
Speak to a consultant
Wondering if your email marketing program could get better results? Speak to us about solving your challenges. Or you can reach out to Fredrik Holmboe directly.
---
Fredrik Holmboe is Senior Digital Strategist and Head of Inbound and Content Marketing at UP. He has an educational background in neuroscience and philosophy, sprinkled with quantum physics and computational neuroscience, today called artificial intelligence. The goal was first to go into research in neuroplasticity, but having worked in sales since the age of 17, the natural continuation was the pharmaceutical industry. Fredrik has worked for companies such as Janssen, Biogen, Novartis, and Bayer.