According to a new study of global social media usage by Ispos Opening Thinking Exchange, the things which most motivate people to share content via social media are how interesting it is and humour.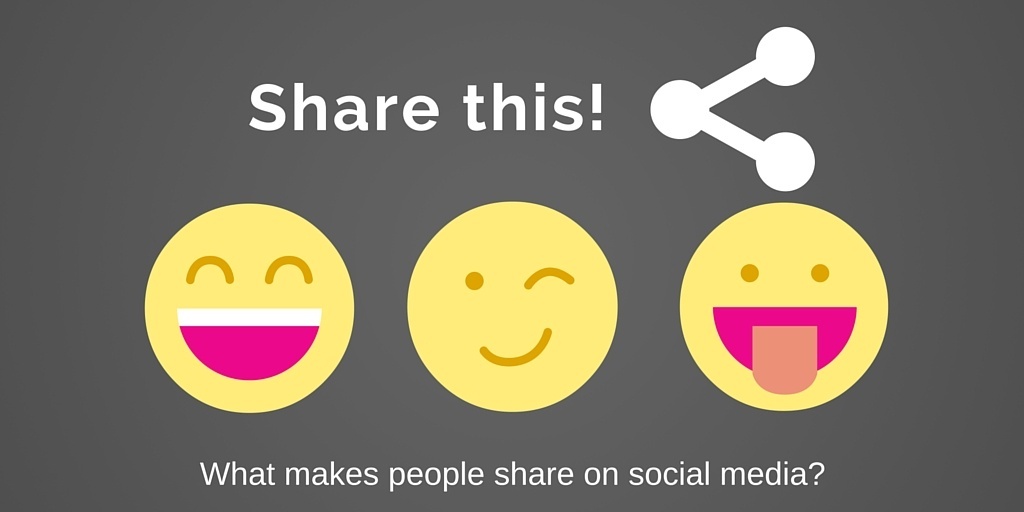 Probably no big shocker there. If it's funny or unique (maybe even strange) people will share it. Still it's interesting to note that the study of 12,420 global internet users demonstrated how the motivations for sharing content can differ slightly from country to country. Sometimes it's more about the person wanting to portray a self image online than to be helpful to others.
Differences by country
For example, the study showed that while the top reason for sharing content in nearly all countries surveyed was "important things," it wasn't the case in Saudia Arabia. There, the top reason (65%) reported for sharing something on social media was to let "others know what I believe in and who I really am." That answer also ranked highly in Brazil, where 60% agreed. Comparatively, only 37% of the rest of the world said this was their top reason for sharing.
The survey also showed some regional differences among the willingness to share "interesting" content. That reason topped the list in China, Indonesia, South Africa and Turkey, whereas it was at the bottom of the list in Japan, Germany and Saudi Arabia.
In Sweden, people are most likely to share "interesting" things and least likely to share "to show I'm in the know." That might not surprise anyone who knows Swedes don't like to brag (even if they are the Capital of Scandinavia).
Turkey is the most likely to share information for that reason (33% will share something to "let people I'm in the know.
Top reasons for sharing
Here are some interesting takeaways from the study:
61% of people worldwide will share "interesting things"
43% of people will share things which they feel are 'important" or "funny"
30% of global users indicated they shared content to recommend a product, service or movie
29% shared something "to support a cause, an organisation or a belief".
26% will share "unique things"
22% want to "to let others know what I'm doing"
See the study results here: Ispos Global Social Media Study Results
What about you?
What's your most typical reason for sharing content?