The seventh edition of State of Inbound from Hubspot, the inbound marketing software platform that helps companies attract visitors, convert leads and close customers has arrived.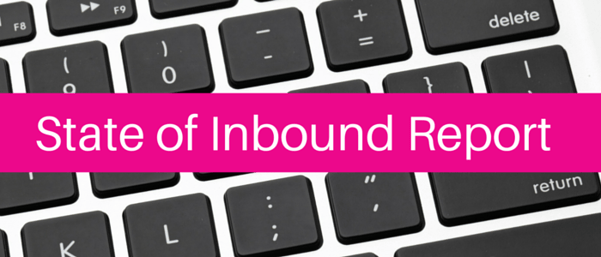 Perhaps inevitably, State of Inbound 2015 is stuffed with proof that inbound marketing – using helpful content to pull people to your company – is becoming increasingly popular with organisations of all sizes.
Start-ups are one sector currently under-represented but which could especially benefit from inbound.
Marketing and start-ups
One of the most common marketing problems start-ups face is having a value proposition compelling enough to set a buyer's 'hair on fire', as sales reps say. Start-ups also tend to underestimate the cost of acquiring customers while believing people will simply find their website, product or service. Depending on the line of business, it can take precious months for a start-up to build relationships with potential clients.
Even if a start-up is marketing savvy, how many have the resources to invest in the levels of professionalism, creativity and strategy conventional marketing demands?
The key to success with any form of marketing is to pitch to the right people in the right way at the right time and this, along with sheer value for money, is where inbound triumphs over conventional marketing.
Inbound levels the playing field
Inbound is, as Hubspot's State of Inbound report says, all about prioritising 'compelling content over ads...Suddenly the little guy possessed just as much marketing power (and sometimes more) than their peers with deeper pockets.'
While SMEs have woken up to this, start-ups, the littlest of guys, still need to realise the overwhelming benefits of inbound. An increasing number are.
Motion is lotion
Peter Gréen is a Finnish entrepreneur and 'MobileSensei' residing at the GE Health Innovation Village, Helsinki, Finland. He's in the early stages of building a service based on detection training software for physiotherapy exercises after surgery on things like shoulders or knees. The service promise is 'motion is lotion'.
Although Peter's situation is more start than up, he has no doubt that 'Inbound is definitely valuable. It's the way to go – where we're all heading'.
Content, content, content – words backed by knowledge
When you're a start-up, knowing what to say about yourself and why, how, where and when to say it can be a huge challenge. Increasingly, larger organisations are solving the problem by using outside writers, according to HubSpot and there's no reason why start-ups can't enjoy the same benefits.
Using an experienced freelance writer is always a wise investment. For a number of reasons.
You only pay for words backed by knowledge, expertise and experience – there are no hidden costs. Obviously, you have no long-term to commitment to an individual freelancer (although loyalty is always repaid with commitment). You usually work one-to-one so there's no chance of anything getting lost in translation.
And, a freelance writer is not you. They're a kind of satellite. They see you more clearly than perhaps you do yourself and can tell the outside world what you're about rather more skilfully and effectively.
Once a start-up has got their content nailed, the next big challenge is to make it findable by the target audience. Although most start-ups are helmed by digital natives, time, expertise and marketing knowledge are still a factor. Which is why it makes sense to think about hiring a professional consultant.
On being found
UP member Marie-Hélène DiBenedetto specialises in developing social media strategies. A recent success was a worldwide health-related Twitter campaign that generated spectacular results for less than the cost of a single page in a national newspaper.
As you might imagine, Marie-Hélène has plenty to say on the benefits of social media for start-ups.
'Anyone can go on social media and get high visibility. You can target far more specifically than with conventional media and, although you'll need a budget to promote content, you only pay for results. But of course you have to use social media well. There are no guarantees.'
One of the big challenges with using social media is that it's labour-intensive. So how does a start-up overcome this, especially with limited resources?
Free tools
When it comes to making life easier with social media marketing, there are a number of good tools which are either free or don't cost much.
For example, Buffer enables users to schedule posts in advance free for up to four social media channels. Free access to Trello is limited but enables users to plan social media content. Google Drive is excellent for sharing all kinds of information.
With tools like these, start-ups have everything they need to plan social media campaigns. But, what if you're still lacking in classical marketing knowhow?
There are also a growing number of opportunities to take marketing courses online which are free if you're not concerned about accreditation. One of the best of these is www.coursera.org.

A broader horizon with inbound
Start-ups that recognise the benefits of inbound marketing, use free or low-cost tools wisely and to hire value for money specialists have opportunities to reach their target audience with more accuracy than ever before.
Today, can any start-up afford to ignore inbound?
Takeaways
The old ways of marketing are declining because ROI is so hard to prove
Inbound marketing is marketing for today – far more accurate and measurable
Freelance writers are excellent value for money
Use the social media your target audience uses – concentrate on reaching the right people, not volume
Skilled use of social media can be highly cost-effective whatever your industry
If you can't afford to hire a specialist, train yourself and you'll know how to choose your expert when you're ready
Experiment, adapt and measure constantly.