The need to mitigate the devastating impacts of climate change has never been greater. Daily news bulletins highlight climate change's catastrophic effects first hand. Mounting concern for the environmental, economic, and socio-cultural consequences of climate inaction has prompted many cities to urgently address their infrastructure and ways of living.
Many countries are paying urgent attention to ensuring their citizens' have access to, and knowledge of sustainable ways of living. Some countries have banned single-use plastics and introduced levies for high-emission vehicles and taxes on plastic packaging. However, individuals and companies are increasingly becoming aware of the action that they can take to help play their part. As with the UK's plastic bag levy, small planet-friendly actions by individuals can make a huge difference on a global scale.
Increasingly, tourism bodies are implementing environmentally friendly practices in order to entice eco-conscious travelers. According to a 2019 National Geographic survey, 42% of travelers would be willing to prioritize sustainable travel in the future. This percentage was likely impacted, in part, due to changes in considerations and outlooks resulting from the COVID pandemic. Check back for a soon to come 2023 blog from UP focusing on the role that travelers can play in sustainable tourism.
Usually, when reading of award-winning "green" or "sustainable" cities, it becomes apparent that these places firstly engaged with often-overlooked (yet key) audiences including residents and businesses before pledging to be "sustainable". This engagement with key stakeholders is fundamental. In order to attract inward investment, cities must embrace their people and society and focus on social and economic aspects, such as education, job creation, quality of life and the well-being of their inhabitants before making bold, unsubstantiated claims.
Not only can these key stakeholders help mold sustainable behaviors, they also provide ideas for cities to adapt to meet their climate-related pledges and goals. The future success of sustainability initiatives relies on collaboration between local governments, corporations and individuals.
Read more about "Promoting green cities" here.
Today, we will profile several European cities that have an important commonality. These places have taken the time to involve and consult key stakeholders. They have encouraged their citizens to become actively involved in sustainability, not just passive participants – acting, sometimes, as pioneers on this ever important sustainable culture frontier. And as we show, this results in a raised awareness of sustainability actions that undoubtedly contribute to the successful tourist experiences within these places, as well as to their economies.
The 2022 Arcadis Sustainable Cities Index saw European cities taking seven of the top ten spots. So, let's now profile five examples of cities well-regarded by many for their commitments to sustainability.
Copenhagen
The stylish Danish capital is understandably often voted the world's "Happiest City" and championed for its excellent quality of life. The capital (along with the rest of Denmark) has also boosted its inward investment appeal by pioneering innovative renewable energy technology.
According to the city's Carbon Neutral by 2025 Plan, Copenhagen has the ambition of becoming the first carbon neutral capital by 2025. In both 2021 and 2022, Copenhagen took the top spot in the Quality of Life Survey undertaken by Monocle (a British lifestyle magazine). In 2014, the European Commission also awarded Copenhagen the European Green Capital prize.
The walkable city features stunning parks, such as the picturesque Kongens Have, Dyrehaven's "Deer Park" and Amager Beach Park, which is just a five minute walk from a metro.
Copenhagers often cycle everywhere, as the city is extremely bike-friendly, you'll spot shopping being collected and children being pedaled along in ever-popular electric cargo bikes. Visitors also can choose from numerous cycle tours or bike hire options.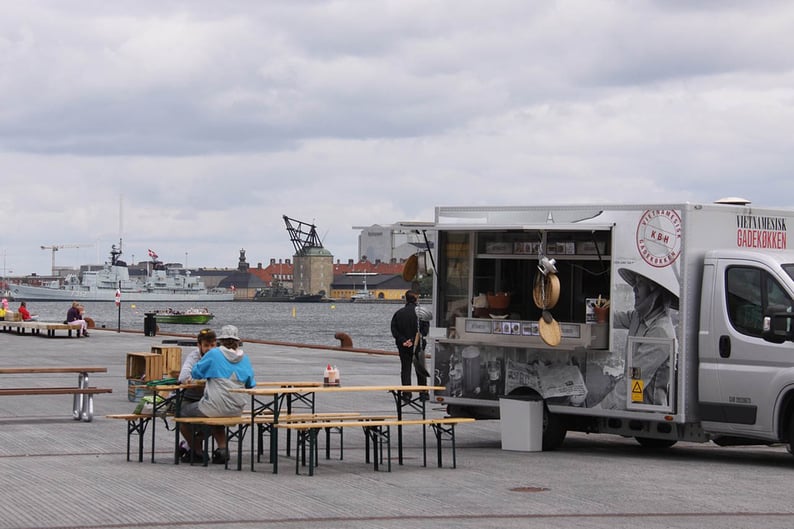 Food waste start-ups have existed for many years in Copenhagen and the city's internationally renowned gastronomic scene even sees Michelin starred chefs offering fine dining menus created using leftover ingredients.
Even Copenhagen Fashion Week is heavily involved with green measures. The annual event has developed its own Sustainability Action Plan.
Stockholm
Another Nordic capital known for its unstinting focus on adopting green measures; in 2010, Stockholm was awarded the title of European Green Capital by the European Commission and it hasn't rested on its laurels since then either…
Stockholm's City Executive Office states "Stockholm is growing rapidly and enjoying a positive stage in its development, where many people are attracted to the city to realize their dreams of a good life. The high ambitions within the area of climate and the environment must be matched by efforts for a socially cohesive city."
Again, an example of the city having embraced the needs of its own people before focusing on unsubstantiated claims of being a sustainable tourism destination.
The city's Climate Action Plan promises a "fossil free and climate positive Stockholm by 2040."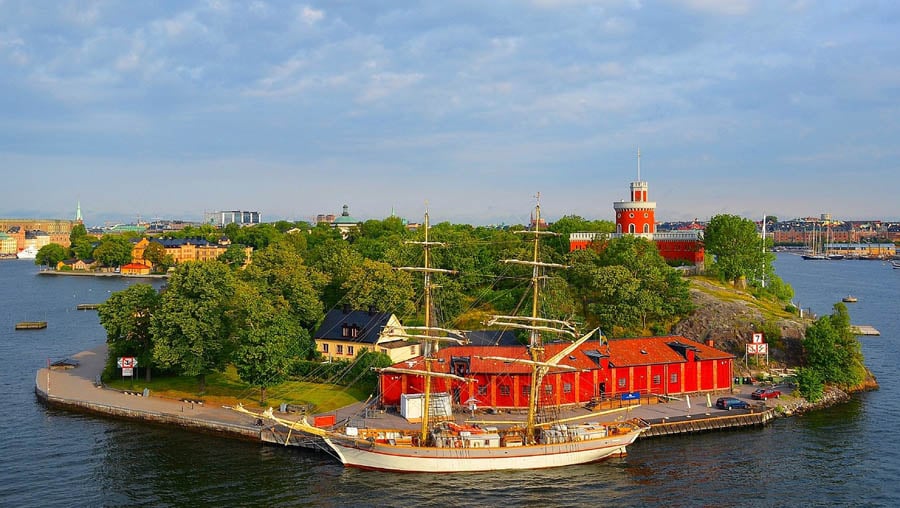 Visit Sweden profiles Sweden as a sustainable tourism destination. Access to nature and green space is widely promoted to the eco-conscious traveler – there are parks, nature reserves and stunning lakes. The capital (as with the rest of Sweden) has become so efficient at recycling that it now even recycles other countries' waste.
As with Copenhagen, Stockholm also features an abundance of eco-supermarkets and restaurants serving locally sourced and ingredients previously destined to become food waste.
Oslo
The capital of Norway is our final Nordic example. Oslo was voted number one in the 2022 Arcadis Sustainable Cities Index.
Oslo has the most ambitious targets for reducing carbon emissions in the European Green City Index. By 2030, Oslo aims to reduce its emissions (since 1990) by 50%. The city's 100 million Euro Climate and Energy Fund was funded by a tax on electricity (providing a 50% grant for converting oil powered heaters to biofuels).
Stunning scenery abounds – nearly two thirds of Oslo's total land area is covered by protected forest and waterways. The city is surrounded by the famous Oslo Fjords and the Marka Forest.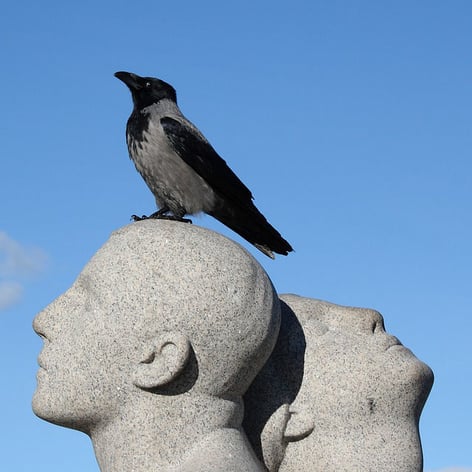 People can expect to find an array of eco-certified hotels and eateries serving locally grown organic produce and many vegetarian options.
Residents and visitors alike can enjoy wellness-inspired activities, such as saunas, swimming, kayaking, yoga, hiking, biking and even art exhibitions – with the added bonus that they are all set in nature.
The city's plethora of natural beauty makes it easy for people to access carbon-free or low-carbon transport, such as biking, hiking or electric boat tours.
Ljubljana, Slovenia
Not only was Slovenia's capital ranked as the number one European Green capital city in the European Best Destinations (EBD) 2022 list, but the beautiful city is also the only capital in Europe to be included no fewer than six times on the Sustainable Destination Top 100 list.
Slovenia has achieved global recognition for its unstinting commitment to implementing sustainable measures. The country is often referred to as Europe's leading pioneer in green tourism.
Since 2008, the capital's center has been car free and the city permits both locals and tourists free access to a bike-share scheme (where cyclists can enjoy more than 200 kms of cycle paths).
Access to nature is again plentiful – with over 500 square meters of green space (including a "Bee Trail" featuring nearly 5000 bee hives).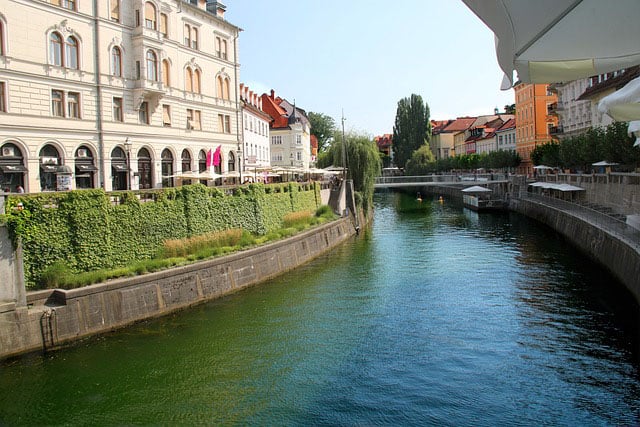 Bern, Switzerland
Bern's residents have long enjoyed an enviable quality of life, with the city's water and air quality being among the best in Europe. Unsurprisingly, people are spoilt for choice with access to nature and green space.
According to the International Bern Welcome Desk, the city is actively engaged in many sustainability related initiatives in order to be an "exemplary sustainability role model." The body also encourages residents to keep their "ecological footprint small" in order to make an important contribution to the city's sustainability commitment.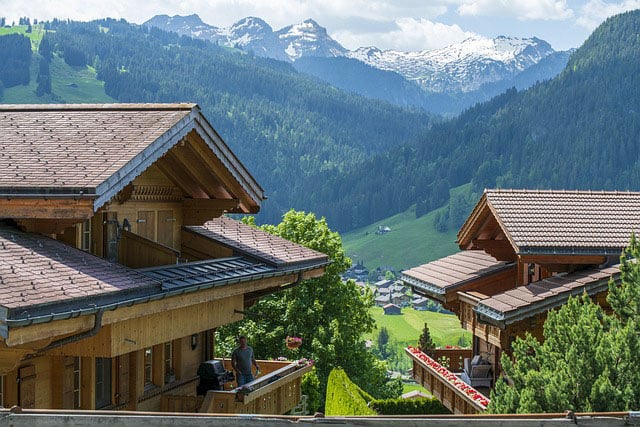 What do all of these cities have in common? They all consider effective stakeholder engagement and education to be key areas when it comes to implementing successful sustainability initiatives. Stakeholders must be consulted at the outset in order to help inform and enact behavioral change when it comes to mitigating the impacts of climate change on a global scale.
Exemplary stakeholder engagement should undoubtedly help more cities to raise awareness of their sustainable practices in action. These forward thinking cities will be well placed to use this fundamental groundwork when looking to become known as sustainable tourism destinations in the future.

Learn more about branding your destination here!