Beauty is big business. It is also a regulated business. As a result your social media strategy has considerations beyond randomly throwing advertising content out on various channels. You may think that avoidance of social media is the best policy. However choosing to do this can hinder your SEO in a number of ways. Taking time to think through the process, and create a step-by-step plan is key to success.
According to recent statistics the skincare industry alone is worth an estimated $171.7 billion dollars globally. And by 2026, eCommerce beauty sales could reach $358.4 billion. Even in light of these jaw dropping numbers, 46% of consumers still say they prefer to see a product in person, or speak to an in store professional prior to purchasing. The question is then, how do you provide this opportunity through an online experience?
In this article we will look at steps which businesses can take to provide a successful social media experience that, if done correctly, will not only contribute to your bottom line, but will also increase your reach in the marketplace. It's important to note, while there isn't a direct correlation between social media and SEO – as has rightly been pointed out, that some people on social media, stay on social (only). However, social posts do have a longer lifespan, spread organically, and can enhance brand recognition in numerous ways.

Step 1. Market Research - know your target audience
The graphic above demonstrates the path to building SEO through social media. If you've done any legwork on this subject, the first thing you might notice is that most recommend starting with Step #4. While that may seem faster (and therefore less costly), in the long run, it may in fact cost you more.
Do you know your target audience? Have you done the research to understand exactly who they are and what interests them? Quantitative and qualitative research are always an important part of a marketing plan. And, social media offers you a unique window of insights into the world of your customers. What their preferences are. What they like – or don't like. Where they hang out, and what they think is important.
By understanding and tapping into this information, you can hone your message, improve your communication with existing and potential customers and build a path that will grow your future. If you are just starting out, or you would like to target a 'new' market that you don't currently focus on, research can be used to develop your key personas.
Step 2. What about your competition?
Yes, technically this falls under the category of more research. While you are considering your own social media strategy, spend some time looking at what your competitors are doing. What is working for them? What isn't? Learn from their mistakes. Do not copy what works well - but learn from it.
According to a study from the John M. Olin School of Business at Washington University; "In 10 years, 40% of today's Fortune 500 companies will be replaced by firms we haven't yet heard of because they can't compete." Knowing your competition and what they are doing keeps you at the top of the game.
Step 3. Where is your target audience spending time?
In today's world, brand awareness is key to success. It is also more difficult to achieve. According to Forbes Advisor as of 2023, there are about 1.13 billion websites around the world, and a new site is built every three seconds. It may seem easier to put all of your focus on developing only a website. And websites are critical. But a strong social media strategy and presence will allow you to reach a larger audience, grow a following, and increase brand recognition. To successfully build a following, you must first know where your audience is, and who they are, what motivates them.
There are so many brands fighting for attention today. Your website and other advertising are key. But brand loyalty isn't won… or maintained anymore through traditional marketing channels alone. Social media can be a key element to building an enthusiastic following and true loyalty for your brand.
Using the data you have gathered from your social media analyses, you can further build your social media strategy. Take a close look at:
demographics

favored social media channels

search behaviors

comments, likes/dislikes

what conversations drive traffic and responses
All of these can be used to build on your strategy with content and/or products that will further customer engagement, excitement (and eventually loyalty) around your brand.
Step 4. Developing & publishing high quality content
Your content plan – the driving force of any successful social media strategy – should now be the focus of your attention. You've done your research, you know who your audience is and what your competitors are (or are not) doing. It's time to develop great content that will connect with your audience, keep them coming back for more, and that they want to share.
Social media offers many opportunities that can increase your visibility and your advertising reach without breaking the bank. You may already have content that you used for other purposes – internal or external – and this can be re-purposed in new and exciting ways for social media. For example, break down and re-use parts of:
films

e-books

podcasts

white papers

shared research
High quality content is the key, as it speaks to your audience, answers their questions and addresses their pain points. This builds engagement around you and your products. And, if you happen to be in the business of beauty, you have some potentially lucrative opportunities with the visual platforms. Sephora for example has taken full advantage of Instagram sharing all types of content from standard posts, to special offers, to helpful guides.
Step 5: Your awesome content is now being shared!
Hurrah! – all of your hard work in steps one through four are paying off. And this is where the magic happens. Your content is being shared and re-shared. You are taking social media by storm. Influencers are filling your social media with beauty tips and tricks and ideas using YOUR product. Everyone is checking out your site and linking back to it. And this is fueling your advertising machine as search engines push you higher up in the rankings.
Now, coming back to your website. Your website – one of the 1.13 billion and counting – may not be "how" potential clients find you. A strong presence on social media broadens your ability to find those who might not at first land on your site. It gives you increased visibility, and additional opportunities to build your customer base. Social media also drives local SEO, so if you are a big business who also sell to localized healthcare professionals, social media may be just what you need.
Social media can be exceptionally useful for localized marketing, where it is possible to cater to local interests, requirements, and languages. If you are in a regulated industry, either as a big or small business, don't overlook the power of local.
Step 6. Your reputation as an expert is exceeding expectations
SEO is key to your website, and HOW you achieve high ranking SEO scores continues to change. While you can't necessarily say that there is a one to one correlation between social media and SEO, it can help in a number of ways such as;
YouTube videos, if properly optimized, will help you gain better search engine results

social media can amp up the breadth of your reach as it is often shared by your followers. This can result in backlinks… The topic of "backlinks" is a blog in and of itself, but trust us, it is a VERY good thing for your SEO

social media channels are - if you think about it - are search engines themselves. If you have properly optimized your content, this will drive traffic and higher results for your business, and if you are into local traffic, social media may be your best (or worst) friend

your content, if presented on channels where your audience is, will improve your reach

your social media profiles do show as results and therefore rank you with search engines as they are crawled

a solid presence on social media improves your reach and potentially drives more traffic back to your site. This in turn improves your rankings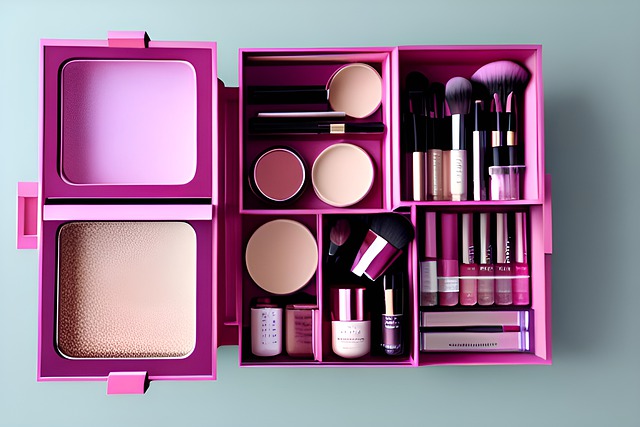 Step 7. Existing customers are becoming enthusiasts and others are finding you organically
A strong social media strategy that is tuned to your brand and your objectives can build your audience. It provides an opportunity to understand who your customers are, what motivates them, and what their expectations are. It allows you to engage with them – not just sell to them.
Statistics indicate that a very high percentage of customers will not return after a bad experience and in the digital age, customers want rapid responses to their issues and questions. Social media allows you to create a rapid, closed loop communication process for your customers that will leave them enthused, coming back again and again – and recommending you. According to sprout social 55% of consumers learn about new brands on social media.
Step 8. A word about analytics
You now have a social media strategy in place and as a result have the ability to follow, review and act upon a bevy of analytics (in organic as well as paid social). These analytics can help guide your future. What is working, what isn't working - as social media changes, is your audience changing with it? All of these things allow you to tweak your content plans and continue to build enthusiasm around your company, products and services.
The digital world continues to evolve. Social Media channels become more or less popular as new channels are introduced and algorithms change. But the importance of a social media strategy that is well thought out, well executed – reviewed on a continuous basis, and revisited as times change, is necessary in the continuous effort to drive improved SEO results.
Learn more about crafting a social media community in our next blog. If stronger SEO through Social Media is important to you - contact UP.