From driving more leads into the sales funnel to building long-term relationships, content marketing is the new strategy your business should use to generate new sales.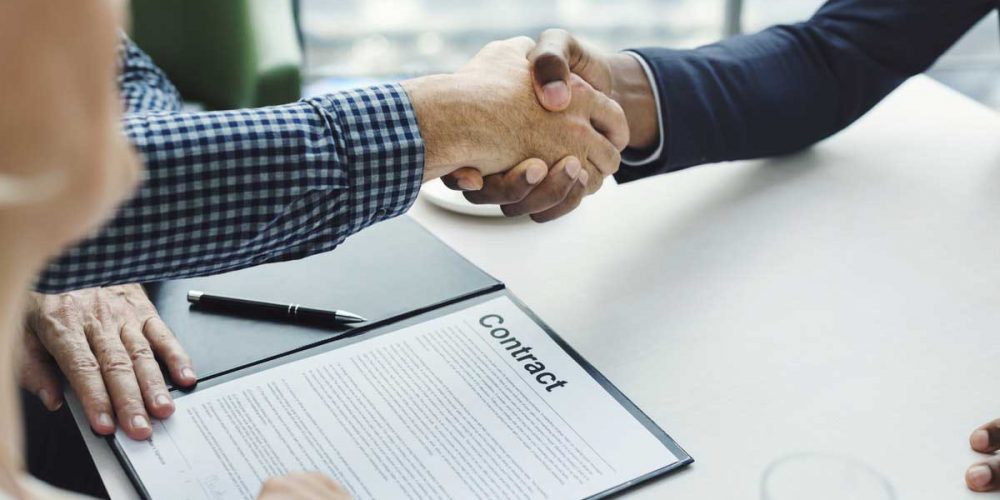 When we browse the web, we are constantly bombarded with advertisements and other kinds of marketing that most of us want to avoid. According to a survey by Media Dynamics, we are exposed to between 3000 – 20,000 ads per day, which can make us have a negative feeling toward them. Therefore, more and more people are using software that blocks ads from interrupting them on the internet.
How can you reach potential customers if your ads may not reach them? The answer is to adapt to the new way of selling by solving potential customers' problems without overtly pitching your products or services through the use of content marketing.
What is content marketing?
Content marketing is the process of creating and distributing quality content that your targeted audience is seeking in all the channels they are searching for it. It engages your targeted audience with relevant content that ultimately drives them toward a purchase.
One of the primary reasons content marketing works in generating new sales is that it focuses on adding value and building relationships, rather than just harassing potential customers with sales messages. You have to understand that consumers are more likely to engage with a brand that delivers quality, educational content than one that only focuses on selling its products or services.
How to use content marketing
Now you may wonder, isn't the whole point of marketing to sell? No, it isn't. The purpose of marketing should be to create relationships and grow your brand. With content marketing, the idea is that you will create quality content and promote it instead of only promoting your products or services to attract potential customers to your business. While content marketing requires an investment of time, businesses who invest in content marketing see nearly six times higher conversion rates than their competitors.
For example, one day a visitor finds your business on LinkedIn and they like the information that you listed on your company's profile. They check out your website from the link on your profile and click around — but don't purchase anything. However, they begin to follow your LinkedIn feed.
A month later, your business promotes a new piece of content on LinkedIn. That visitor sees it, reads and enjoys the blog post you wrote – but doesn't purchase anything again. However, this time they signed up for your newsletter, and a month later, you send out a notice about a sale for 15% off.
That visitor uses the discount to finally make their first purchase. By this point, they feel like they have built a relationship with your brand through all the channels in which they have interacted with you, and feel confident that your product can solve their problem.
Now, this new customer knows your brand and starts coming back on their own to consume your content and — most importantly — is loyal and will choose your brand for future purchases.
An added plus, they become an ambassador for your brand by sharing their favorite pieces of content on their LinkedIn profile, tagging you in their messages, and opening your brand up to their audience which contains your buyer personas who haven't heard of you yet.
All from giving one visitor a great experience. That's the point of content marketing and how powerful it can be as a sales tool.
Benefits of content marketing
By using a content strategy for your content marketing, you get a constant flow of new potential leads into your sales funnel that you can then turn into customers. By consistently producing quality content and optimizing it, you not only create competitive advantages for your business, but your business will also be seen as a thought leader in your field of expertise. It also creates a dialogue between your business and your visitors and customers, which will allow you to build a better customer experience for them.
Content marketing can generate a better ROI for your business by receiving qualified leads who are interested in your product or service. In contrast to using paid advertising and constantly paying to appear on top of the search engine results page, you can instead create content relevant to your buyer persona, where you will receive free organic traffic by ranking higher in search results. Free organic web traffic counts for about 70% of the clicks on Google while paid ads account for 30% because many searchers may see paid ads as a pressure to buy even if they aren't interested yet. Once you have created and optimized your new content, you only need to think about updating the content in the future to still be relevant to your buyer personas.
When you work with content marketing you can easily get metrics to see what you need to do to adapt your content towards your buyer personas. Google Analytics is a popular tool that can tell you everything from the demographics of your visitors, which content is doing well and where leads are falling out from your sales funnel. By compiling statistics about the content on your website, you will be able to make continuous improvements to guide more leads into becoming customers.
Conclusion
Given the amount of advertising we are constantly exposed to, it is smart to market yourself in another way. Instead of just trying to sell and promote your business, it's wiser to try to create content that is educational and helpful to your customers and visitors. You will not only receive more qualified leads in your sales funnel and build trust with them, but will also be seen as a thought leader which will help you to create a strong brand. This is the new way of selling – solving problems without selling your products or services as a solution.
How has your business adapted to use content marketing as a new form of selling? Share your thoughts in the comments below.