Whether you're creating content for a blog, website, email, social media or another business use, writing is only part of the equation for success. Your content creation process must start with strategic planning, which means taking into account factors such as your audience needs, your business goals, as well as your brand and messaging objectives. Creating a content calendar or content plan will get you started on the right foot.
But when it comes time to put pen to paper — or more likely in today's world, fingers to keyboard — you need to have a clear picture of who your intended audience is and what topics, issues or concerns they have. Start by creating a thorough description of your audience (or buyer persona) and understanding what their main challenges or "pain" points are.
You can discover what your audience wants to hear about by conducting research or simply asking them directly. This will give you a good idea of what your readers are interested in, and will help you to create content they'll enjoy reading and share. Impart your knowledge and expertise in a way that is useful and relevant to your target audience.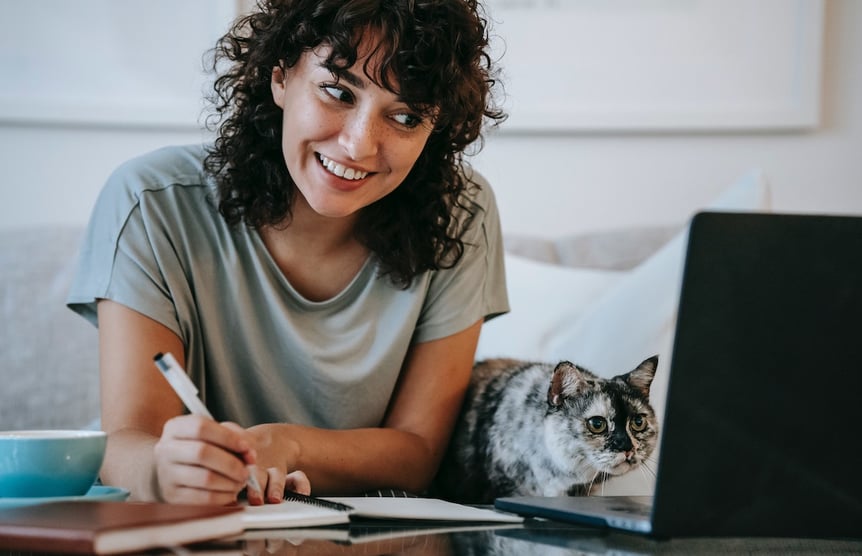 Getting started: What should I create?
The first question you should ask yourself is "What do I want my content to do?"
Establishing a goal for your piece will help you decide what approach you need to take, or tone of voice to use. For example, if you are writing a blog post, your goal might be to educate your audience on a topic that helps them better understand your industry. If you are prepping an email newsletter, then the content should have a timely or even urgent feeling. Maybe you are promoting an event or new program and the goal is to get inquiries/signups. Whether you are creating content for B2B or B2C, planning your content to meet your audience's needs is always the right approach.
The second question is "What do I want my reader to do?"
The call to action for each piece of content is an important consideration. If you want your audience to take an action, or you're trying to educate or inform them in a way that helps them gain enough information to make a decision later on, be clear from the start about what your piece of content is meant to do. Write headlines and callouts that support your goal. Include a call-to-action button or link to offer more information or guide them to the next step.
A third consideration is "What keywords are critical?"
If you're creating content for a website or blog, incorporating the right keywords into your text could be the most important factor. Answering popular questions that your potential audience or customers have is a sure way to create content that meets their needs and supports an SEO objective.
Addressing topics that people are actually searching for can make a huge difference in search engine rankings, which will attract more readers. In order to perform keyword research, you should use a tool like Moz Keyword Explorer or KWFinder.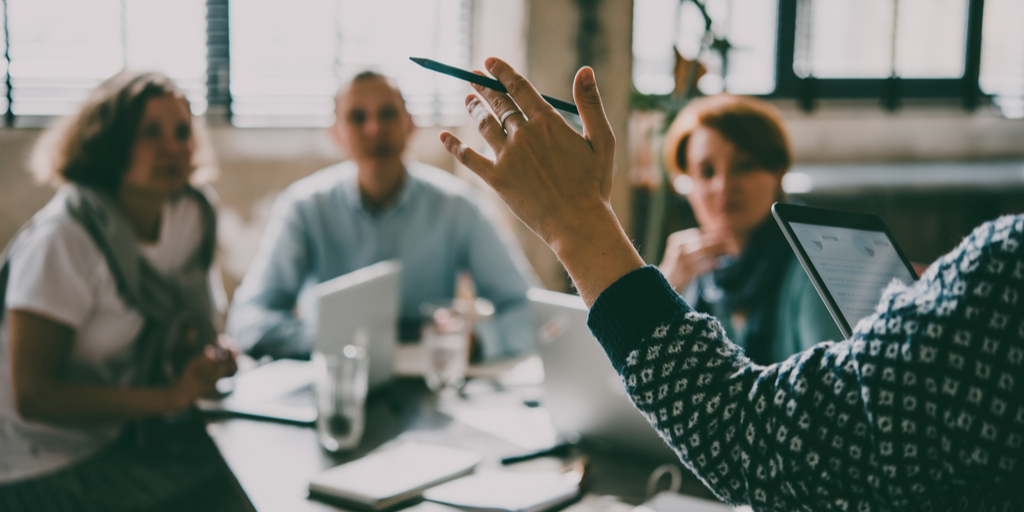 Consider your goal: what do you want the reader to do after reading your piece, such as sign up for a workshop.
Tips for keeping a reader's attention
Many people read online by skimming headlines and key information. This may not give the reader the full scope of your blog post, which is why it's important to break content into sections, or "chunks" and include subheads, bullets and callouts (or quotes) to highlight important information.
Some important tips for writing content that people will read:
Use concise, clear and accurate language. Avoid jargon or overly stiff, formal language when writing blogs, newsletters or for social media.
Make it personal and relatable (address your reader as "you").
Explain concepts clearly through a series of short paragraphs or bulleted lists.
Use tags and hyperlinks to direct readers to additional information.
Use subheads as "hooks" to attract readers' attention.
Keep your content focused on what the reader wants to learn.
Include images, illustrations and videos to help explain points and keep attention.
Answer important questions your readers may have.
Avoid making your content all about you (or overly promotional).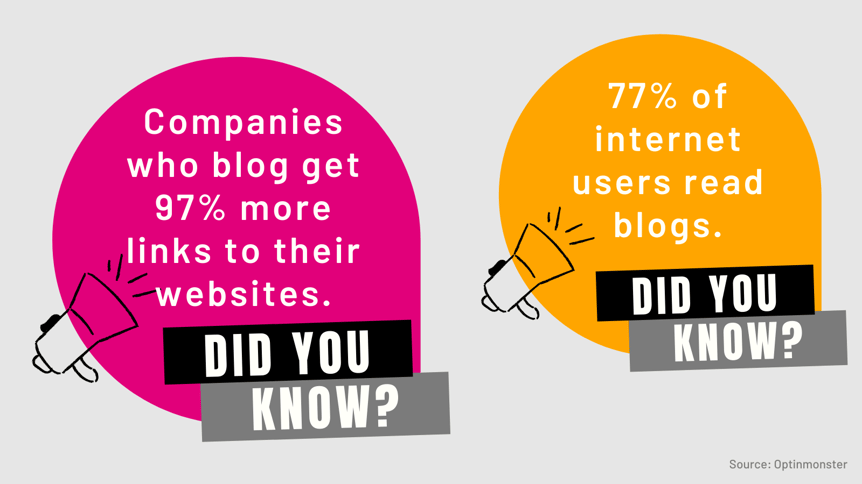 Is your content ready to publish?
You're about to publish your blog or send the newsletter. Before you hit the "send" button, be sure you run though a basic quality checklist.
What are some things you should consider before going live? Here's a brief list:
Is the tone of voice consistent throughout (using "you" instead of "them" or vice versa)?
Have you checked the spelling and grammar? (It's a good idea to get a second set of eyes to proofread).
Do you have all of the pictures needed for the post and you have sized them appropriately (no files sizes over 1 MB for web use)?
Have you given images that need it captions, proper attributions and alt tags that use relevant keyword terms?
Is the post the right length or should you condense it? (Blog posts are best between 1000-2500 words)
Have you included subheads – and are they formatted correctly (H1, H2, H3, etc.)?
Have you made sure to include references for all of your sources or linked to the source material?
Is there a call to action (is it formatted and worded correctly)?
Other considerations may include making sure you've followed your company's style manual (for spelling and use of punctuation, title case, etc.) and considered the best time of day for your post (based on your audience time zone).
Serve your audience first
Content is what makes good marketing in the digital age. It is important that your content strategy balances educational and promotional material in order to attract the right audience.
Be sure you include a variety of formats from blogs to downloads to videos and infographics, and address the kinds of questions and pain points your audience struggles with. Focus on creating helpful information first and keep promotion until the later stage of the buyer's journey. Remember, great content is meant to help your reader (learn, do, or feel), it's not all about you.
Need help with content marketing? UP can help. We have writers, strategists, designers and other content creators.