Working in the cloud as part of the gig economy company has advantages. As a cloud-based company, UP There, Everywhere embraces the lifestyle of digital nomads. In fact, alternative work arrangements are a major part of the appeal for UP members who tend to live around the world – some following a digital nomad lifestyle, others working from home or in shared co-working office spaces, but all working in the cloud. Let's take a closer look at why one new UP member chose to leave the 9-to-5 world to work in the gig economy, or as UP calls it "e-ployment".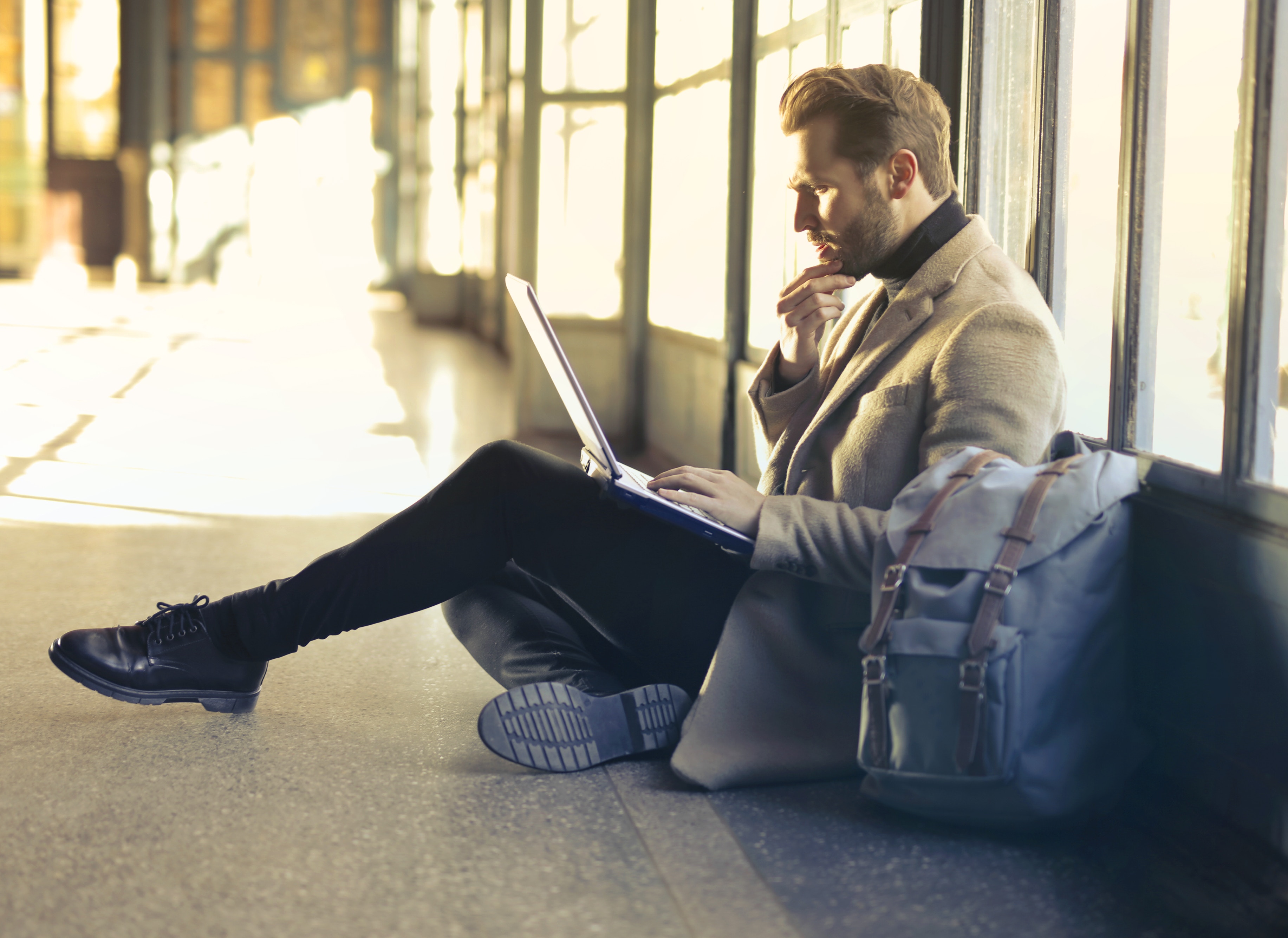 (Photo: Bruce Mars)
Working for a gig company like UP THERE, EVERYWHERE means working from anywhere: home, airports, cafes, hammocks, which suits digital nomads just fine.
Introducing UP's latest recruit: Mike McDowall
A man for all seasons, Mike redefines the word 'versatile': a newsreader for Virgin Radio and 5 Live, a biscuit packer, a delivery driver, a mime artist for radio,* a distributor of firewood, sometimes voice-over artist, producer for CNN, the BBC and the World Service and even a novelist under the nom de plume of Adam Bane.
(* We made that up.)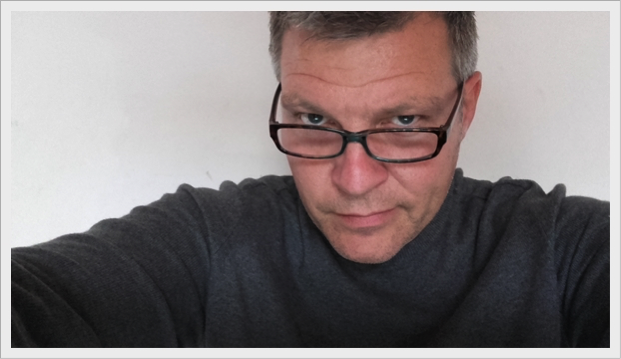 UP Member, digital nomad, blogger, podcaster, former BBC producer, Mike McDowall
Following his nomadic heart, he now lives with his wife and two daughters in the charming town of Sóller on the island of Mallorca. Here he toils away at the salt mines in a charming casita commanding depressingly breathtaking views of the Serra de Tramuntana mountain range, which forms the northern backbone to the island. Bird song turns on the air, swallow-tail butterflies as big as sparrows flit among the jasmine while numberless cicadas mark time beneath a fierce Spanish sun.
How must he miss being shackled to that desk in London! Mention his old commute and he will smile wistfully, wiping an errant tear from his eye. If Mike's example doesn't make the case for e-ployment, I don't know what will.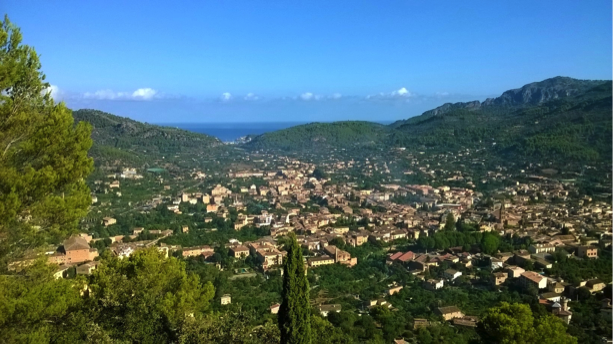 Mike's View of Mallorca
The cloud, super fast broadband, not to mention a slew of ever-evolving collaboration tools has made it easier for him and indeed countless others to embrace alternative work arrangements as part of the gig economy. And because he is bound neither to time nor place, Mike can decide where he works, when he works and indeed how he works. Of course, it's a way of life not without its disadvantages, but it works for Mike. And he's not alone. Just ask UP.
A typical day for a digital nomad
Here's a peek at what a typical day in the life of UP There Everywhere digital nomad Mike McDowall looks like.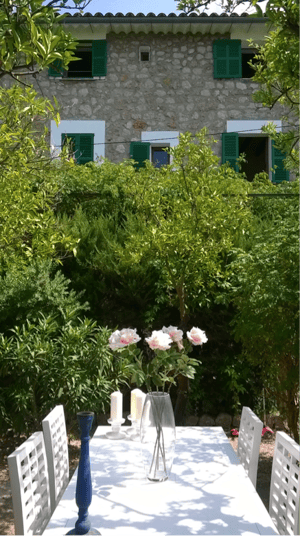 0700 Take the dog for a walk. I walk to a ruined church at a spot called Ses Tres Creus
0800 Breakfast with my wife and kids followed by the school run, which only takes 15 minutes.
0900 I sit down at the kitchen table or at the table in the garden or at my desk in our casita (a small, one-bedroom cottage at the end of our garden). I tackle emails and check all other messages.
1000 Audio recording, audio editing and writing. I tell stories using sound and words. It's what I love to do. I create podcasts and I write articles for magazines and newspapers. Every podcast needs show notes and accompanying promotional material, including photographs, so I edit those too. I also create social media content both to support my own work and occasionally for others.
1230 Lunch in the garden with my wife and youngest daughter.
1345 School run
1500 More audio recording, audio editing and writing, and perhaps a Skype call.
1800 Mucking about with the kids
1900 Dinner
2030 Bedtime.
2130 I might have a Skype call with the United States. I have a regular collaborator in Washington DC, which is six hours behind Mallorca.
2230 I sit down with my wife and perhaps watch a bit of television.
"There is no such thing as a typical day for me"
"I should add, there is no such thing as a typical day for me. Tomorrow, I'm due to drive to Port de Pollença at the north west end of the island. From there, I'll take a dingy out to a catamaran called Kittiwake, where I am due to record an interview.
Last week, I spent two days in Liverpool, recording interviews at the UP event, Place Branding: It's not about the logo.
Next week, I'll be out at sea again, at night, on board a 1949 Scottish fishing boat, filming scenes for a promotional video."
Why does e-ployment work for me?
"The e-ployment route is ideal for me because it allows me to spend a great deal of time with my children during their formative years. It also allows me to live and work wherever I choose. And I have chosen Mallorca.
As far as I am concerned, there are only two disadvantages compared to traditional employment. Firstly, the paperwork. The submission of documents to the tax man is never a pleasant process – not least because he then sends me a bill. Secondly, the pay. Giving up a full-time job means negotiating pay for each new assignment. Often those people charged with retaining independent workers fail to appreciate that their daily rate must also include enough money to cover pension contributions, a health and dental plan and a little bit to put aside in case of sickness.
Having said all of that, the disadvantages are far outweighed by the advantages:
The commute. In London, it took me upwards of an hour to get to work, by Docklands Light Rail and Tube, and it cost me several pounds per day. Currently my journey is a ten-metre stroll in glorious sunshine.
I answer to no one.
I make my own hours.
I no longer have to sit in an uncomfortable chair, at an uncomfortable desk, in a grubby office under awful artificial light.
I pick and choose the stories I work on.
I am free to snooze at siesta time. Well, one day, when my kids are older, I'll be free to snooze at siesta time.
My surroundings are absolutely glorious. Plus, the air is fresh and much of the food we eat is grown within sight of our house.
What do I miss about working in an office?
Only one thing… The power of beginning a telephone call with the words, 'I'm calling from BBC Radio 4.'
How does working for UP differ from a normal freelancer jobs?
Working within the UP framework allows me to retain the wonderful autonomy that's so valuable to me while also enjoying many of the benefits of working within a traditional agency-style team. Also, UP has an excellent system for invoicing and payments, which takes away the pain for those people who, like me, don't enjoy doing paperwork.
Plus, UP members send work my way. And, I can advertise my services within the UP blogosphere and personal networks.
Mike McDowall produces podcasts and audio content for UP and clients. Check out his personal podcast, BoatRadio here. To get in touch with Mike:
mike@upthereeverywhere.com
Read some of Mike's Blog posts.
Want to know more about e-ployment?
Download a free chapter of the book.