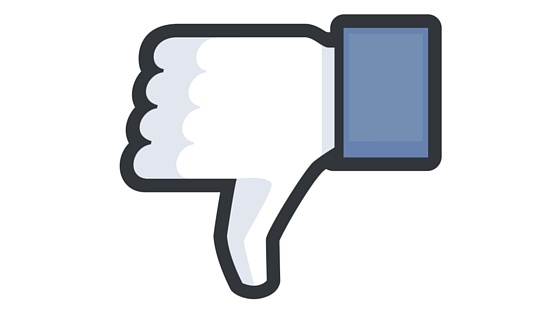 There is no such thing as "social media might work for some people, but not for my company - industry- product. " Social media is effective when it is executed the right way, period.
As a tool in your marketing toolbox, social should be helping you increase sales, and should show clear ROI. If that is not the case, or if you are unable to measure the results, then something is done wrong. We present you the most common mistakes, so know you where to look and hopefully what to fix.
You don't have a clear strategy.


Many companies have jumped on social media because competition was doing it, or because they had heard it was the next best thing. But there is one important step not to be forgotten: the strategy. See, social media is not about getting followers or likes. It is about reaching business objectives. So, start from your global business objectives, and see how social media can be used to help achieve them, and how you are going to measure the effectiveness.



You are using the wrong tactics.

Your strategy is clear, you know what your objectives are, but you aren't seeing the results. You might be using the wrong tactics. Think hard about your target market: where are they paying attention? If you are posting on Facebook, and most of them are busy having fun on Snapchat, then you're simply not reaching them. Or perhaps you are posting on the wrong day or at the wrong times.

Creating "personas" is a good way of personifying your target audience. While doing so, you want to make sure that you interview people that are part of that audience. That will help you determine what their habits are when it comes to consuming content online, and you will be able to adapt your social media tactics to what suits them.



You are talking about yourself way too much.

Nobody is on social media to read sales pitches. We get enough spam in our mailboxes, thank you very much. People are on social for fun and for connecting with people. They will allow you to be part of the conversation if you talk to them about THEM - not you, them. Give them valuable and helpful information, give them things that make them laugh or that make the cry. By all means, make sure that content is tied with your brand values and your products, but never be self-centered.



Does that mean you can't talk about your products at all, or promote an event, for example? You can, but that should not be more than 10% of your social content.





You did not realize social media management is a real, time-consuming, job.

A common mistake in companies is to under evaluate how much work social media is going to be, and what skills it requires. It is easy to think that Amy-the-Intern or Bob-from-Marketing can do that on top of their other duties. After all, a Tweet is only 140 characters, it cannot take that much time to write one, right?

Well, wrong. Marketing on social media requires a whole set of skills that your staff might not have yet. Did you ensure your social media manager got proper training? It also requires a lot of work and efforts, from creating content to scheduling it, analyzing the data, adapting the tactics and most importantly, interacting with your followers. They are your customers and prospects after all, they are definitely worthy of your time.

So definitely make sure you have enough resources, internally or externally, to take care of your social media channels in the best possible way. And yes, depending on your goals and strategy, that may mean one or several full-time positions.

You are measuring the wrong things.

Let us be honest : social media channels have trained us on keeping an eye on things such as likes and shares and followers… And while these can be interesting metrics, they probably are not the most important ones for your business. Social is not a popularity contest. We talked earlier about your business objectives. If you have thousands of fans, but you are failing at achieving the goals you set, then it doesn't matter how many fans you have. You should be driven by your initial objectives and by your ROI.


---
Has your company made one of these mistakes? How did you solve the problem? We would love to hear it in the comments.

If you think other reasons could be playing a part in your social media struggle, we would be happy to do a complimentary audit and discuss the situation further with you. Simply click on the button below.
---