From its unique location in a historic dockside warehouse to its fast-moving format featuring thirteen 18-minute long presentations from an array of experts, the International Place Branding Event Liverpool 2018 May 31-June 1 delivered on its promise to inspire and connect those interested in taking a deep dive into place branding and destination marketing.
Attendees and speakers ranged from mayors to city stylists to marketing professionals at top international destinations such as Amsterdam, London and Barcelona, to BBC Radio Presenters. All came to discuss the idea that in place branding or destination marketing, "It's not about the logo".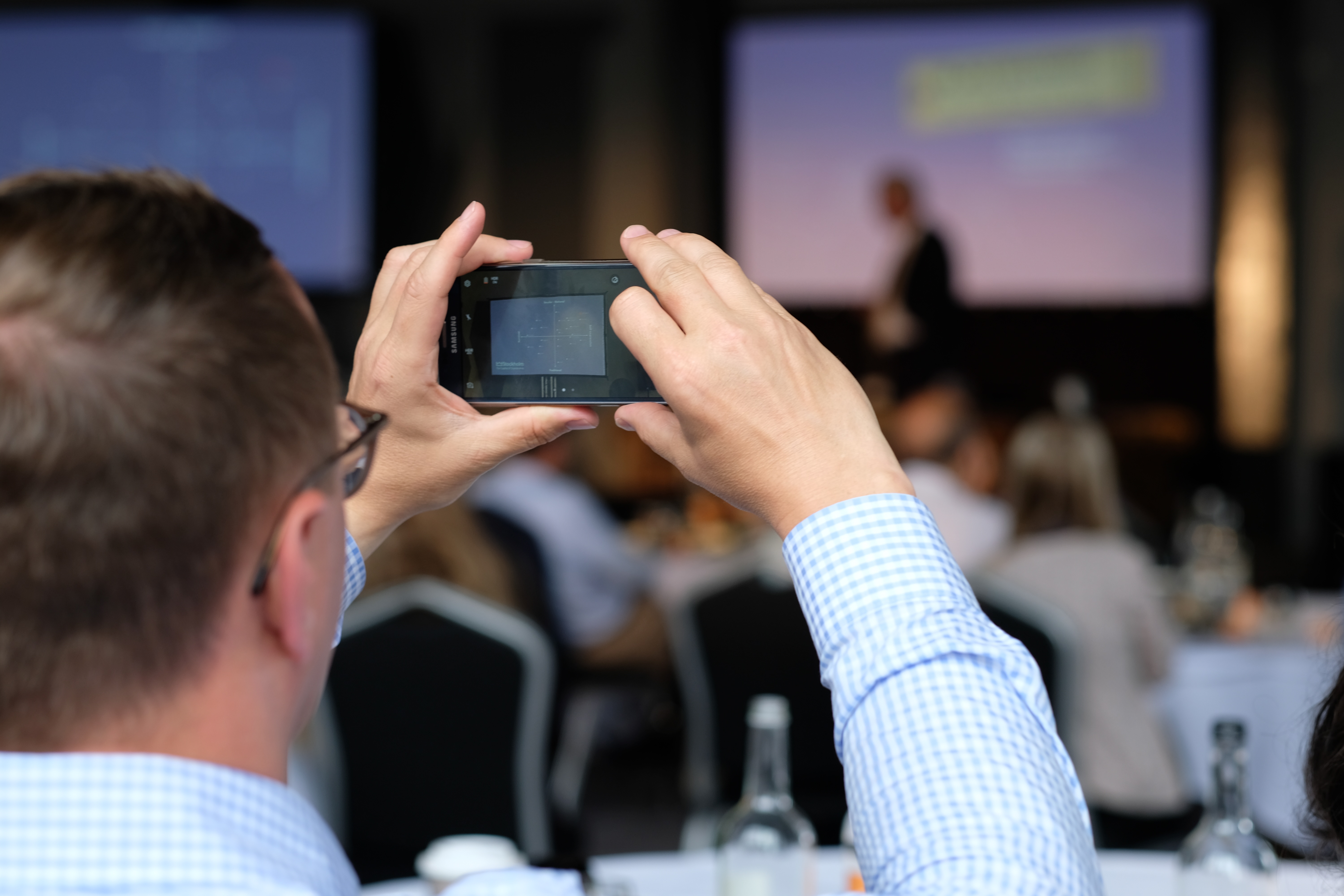 The International Place Branding Event Liverpool featured 13 speakers from around the world discussing various topics related to place branding and identity.
As an industry, place branding is moving and changing at an exceptional pace. The growing connectivity of online communities and social media are adding to the sense of international identity that many people claim, but what impact does it have on Individual places?
Does being more connected than ever before to people halfway around the world make each place more unique or more similar? What makes a place special in today's world? Questions such as these were pondered and discussed at the event.
Different ideas and perspectives
Each of the event speakers represented a unique place perspective and presented ideas on very different yet connected topics that spanned a broad range of themes. Here's a brief recap of each presentation:
1. Stefan Nöthen: "Hamburg Beyond Shiny and New – Why Credibility is Crucial."
Nöthen spoke about how creating a focal point for a city can revitalize it, and shared why even rocky roads to such achievements can be worth the effort.
Hamburg embarked on an ambitious project to build such a monument…an astounding glass architectural masterpiece set on top of a giant brick warehouse surrounded on three sides by the city's harbor. Despite being over budget and delayed, the grand opening in January 2017 met with international acclaim, and the Concert Hall (Elbphilharmonie) has been completely booked with sold out concerts since its grand opening.
"Like the Eiffel Tower, the concert hall gives Hamburg a focal point we didn't have before," said Stefan Nöthen of the Elbphilharmonie.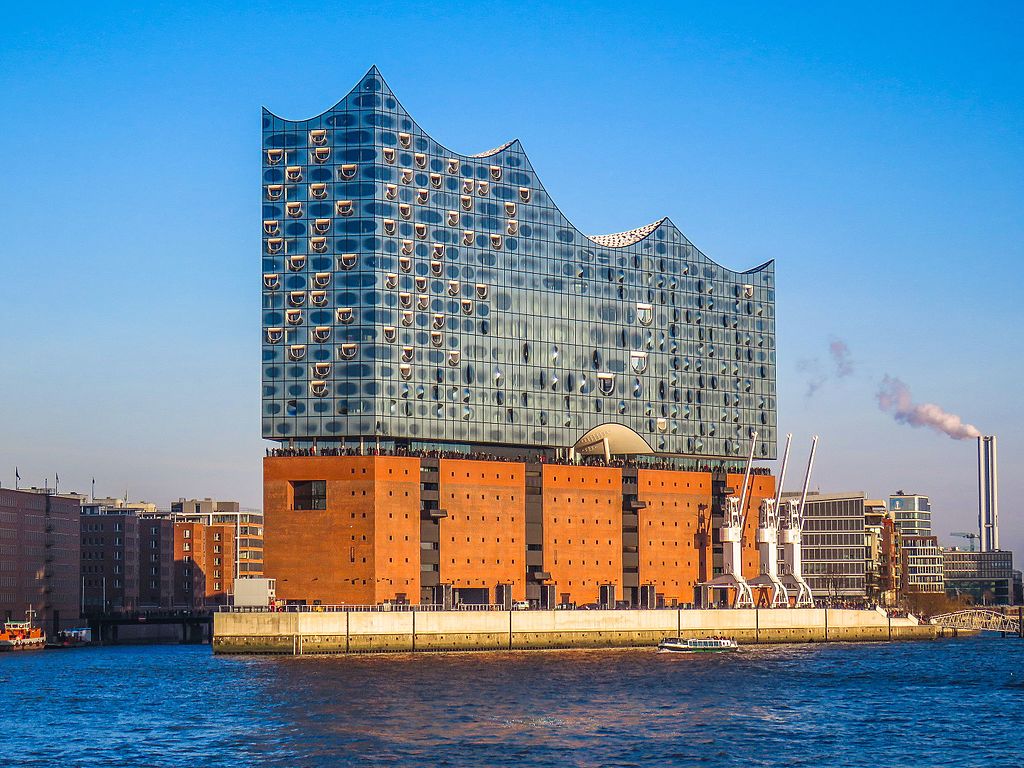 (Photo By Hackercatxxy [CC BY-SA 4.0] from Wikimedia Commons)
The Hamburg Elbphilharmonie (Concert Hall) is a masterpiece of architecture built on top of an existing brick warehouse, designed to look like a ship in the harbor.
2. Graeme Richardson: "How Do You Sell the Frozen North?" Revealing the Stories behind Sweden's most innovative micro-destinations.
Richardson told the story of how a small city in Northern Sweden was able to turn a radical concept into the anchor for a microdestination complete with innovative value-added experiences. Each winter since 1990, the Ice Hotel is rebuilt in the village of Jukkasjärvi as a work of art and unique destination experience. Over the years, additional services and offerings have opened in surrounding areas to attract tourists year round, from a 365-day indoor version of the ice hotel to dog sledding trips, winter survival skills courses, northern lights trekking and even a tree hotel. The home of reindeer has embraced its unique location to attract eco- and adventure tourists alike.
"Innovation attracts people but hospitality creates recommendations," said Richardson.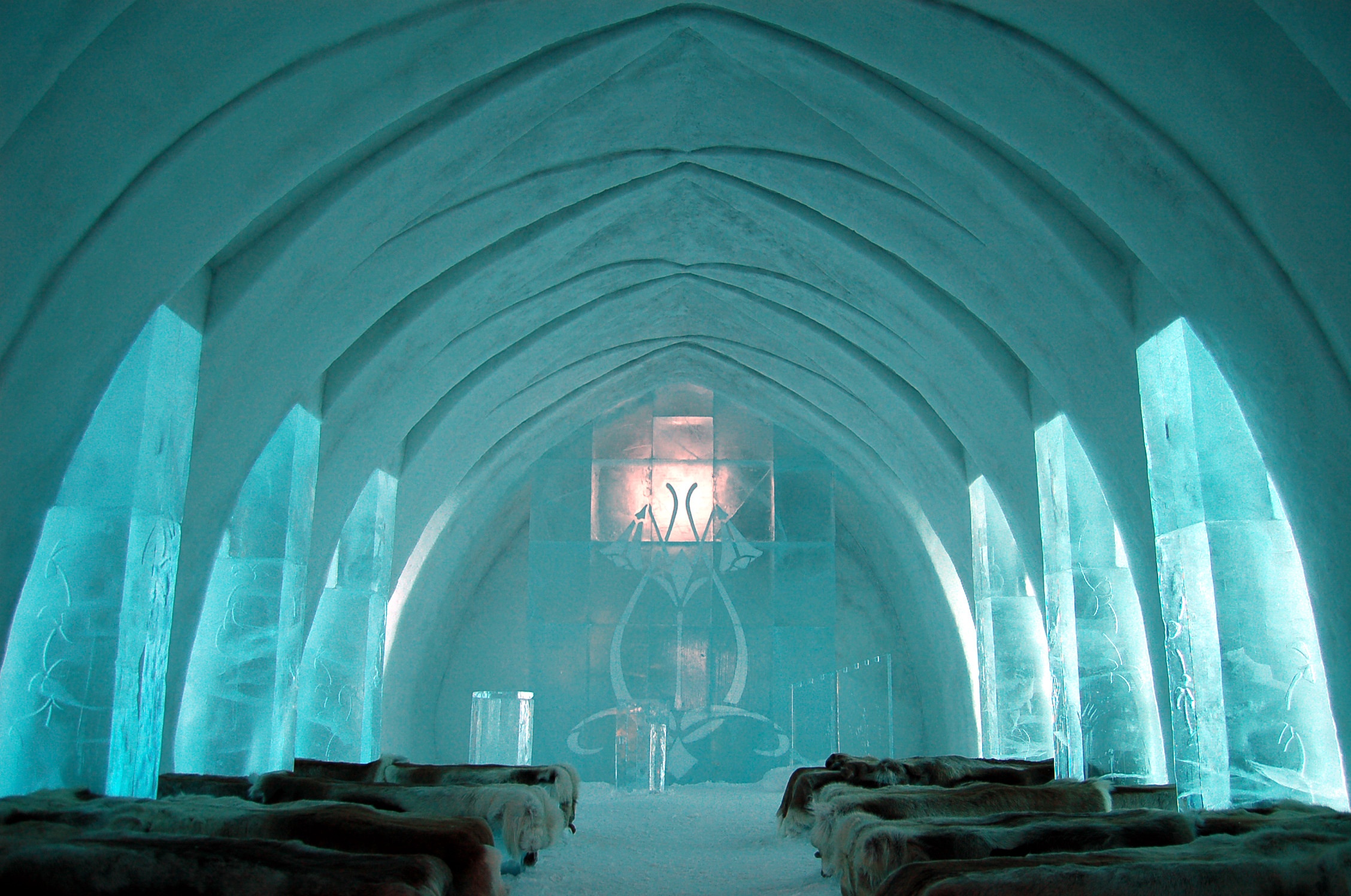 Rebuilt each winter by carefully selected artists, the Ice Hotel in northern Sweden is both a destination and work of art.
3. Gary Warnaby: "The Brand is not the Territory"
Presenting a perspective on what defines a place, Warnaby said: "There is often a mismatch in how the user thinks of a place and how it is managed by the agents responsible for it." He asserted that a place is not defined by a map. It's defined by the people who live there. "A territory is an act or common practice, not a physical space," he contends.
"Place branding has to come from the bottom up rather than the top down," he said. It has to grow organically rather than be enforced from the top.
4. Mateu Hernández Maluquer: "Adding a business card to a postcard. Engagement is more important than Gaudi"
Maluquer discussed how Barcelona has created an image that expands around the globe by fostering talent and creating a sense of belonging. He said the city has 81 ambassadors across the world who spread the word about the city's attributes, discussed how the city supports them on its media platforms and how it learns from them. Their place marketing campaign has been so successful, the city is actually limiting tourists in some areas. Their focus today is bringing in more businesses and permanent residents.
"Talent attracts capital," he said, "Capital rarely attracts talent"
5. Tracy Halliwell: "Rising to the Challenge. London's post-Brexit referendum campaign.
Post Brexit London faced a huge PR hurdle, but rather than trying to control the story or script it, the city focused on creating a way for individuals to tell their own stories with the #LondonIsOpen campaign. "A place means something different to everyone," she said. "We can't create a unified story to serve them all."
The successful campaign reached 326 million people in 3 months.
"Place branding is all about telling the right story at the right time... It's even better if you can get other people to tell that story for you," she said.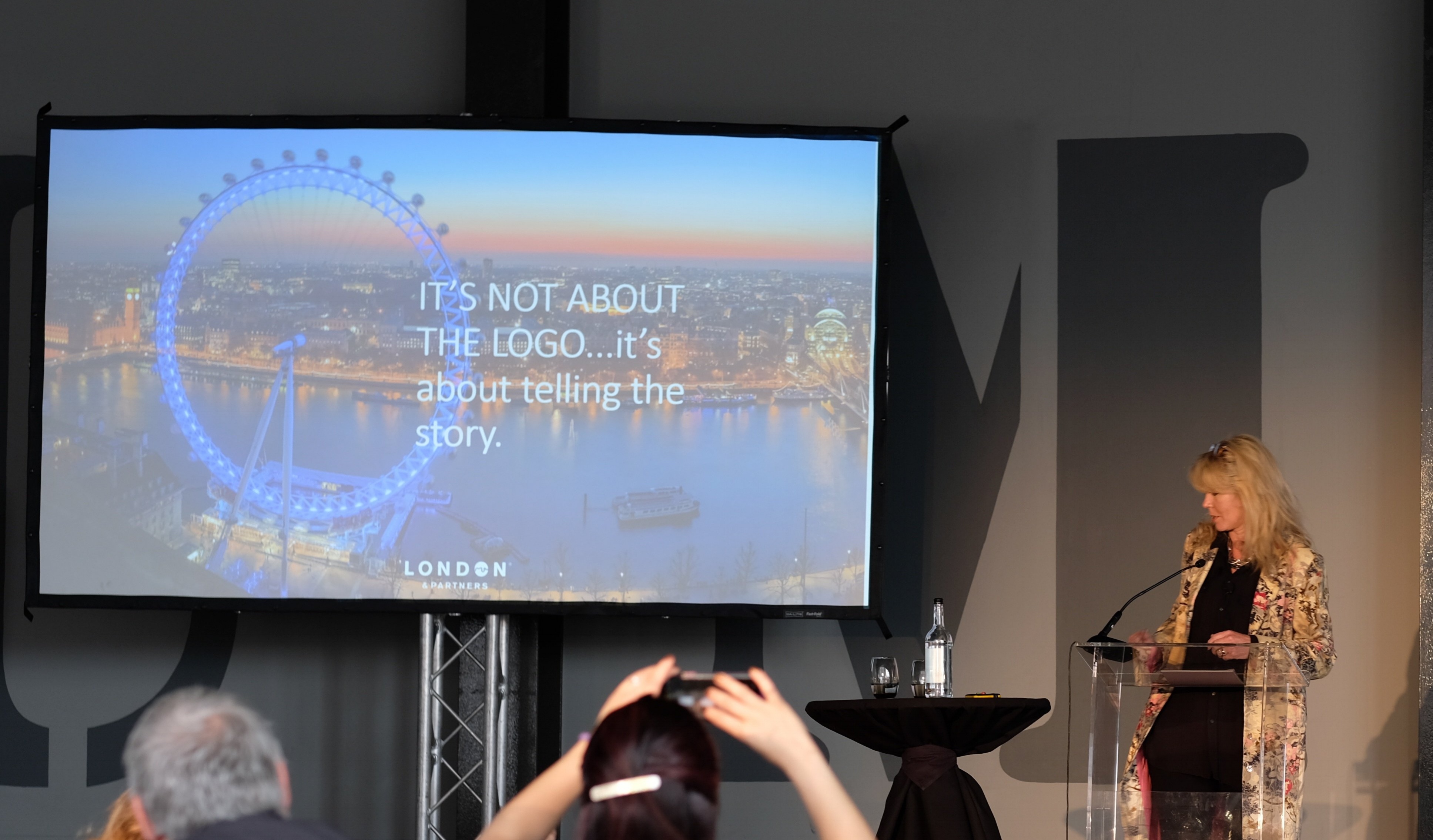 6. Olle Zetterberg: "Value Driven Marketing for the Capital of Scandinavia"
Stockholm is Europe's fastest growing city and 50% of its residents are from somewhere else. It's not a coincidence. It's a conscience effort by the city to become "the capital of Scandinavia" and live up to the slogan they adopted. The city has focused on creating an image that reflects the future it sees for itself…as a leader in technology, green living and music, among other things.
This video explains the idea:
7. Jo Davis: "Deconstructing Regeneration"
Davis talked about the important elements that go into revitalizing and regenerating urban areas. She said that cities should give people who live there the tools to rebuild, repair and strengthen their communities. The focus needs to be on people not just property.
"Public/private partnerships are fundamental to delivering regeneration. It's these partnerships that help make cities successful," she said. Embracing change and listening to people is what helps us create fantastic places for the future.
"Successful cities are like hosting a fabulous party, people stay because they are having a great time." (Amanda Burden)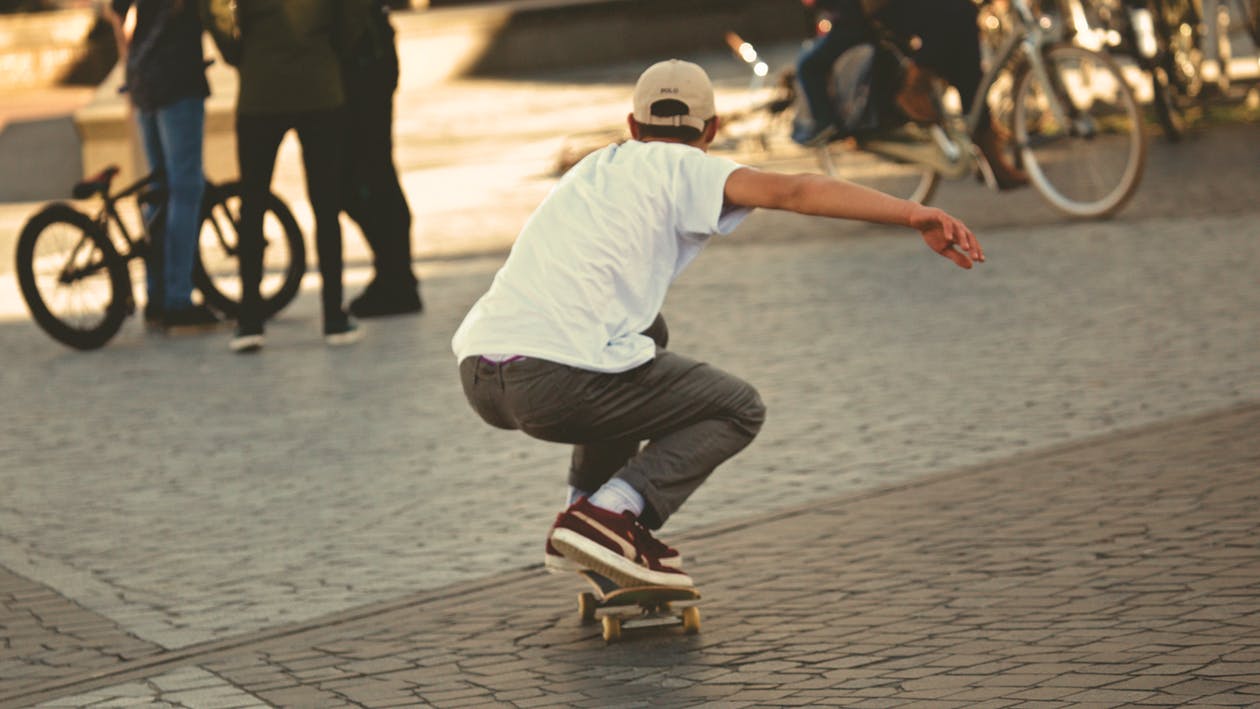 Jo Davis said skateboarders animate our cities so we should embrace them in open spaces not ban them.
8. Frans van der Avert "Love and Hate – The development of the Iamsterdam logo"
For Amsterdam, the success of its campaign using the logo "Iamsterstam" became so overwhelming the city tried to scale it back, removing the giant letters that appeared in several public places around the city. But for residents and visitors alike, the letters have become so iconic, they seem to be representing the city more than any existing city landmarks do.
Van der Avert stressed that creating a city brand is a balancing act that needs to involve three main groups of stakeholders: visitors, businesses, inhabitants. "The logo is the end. Not the beginning," he said. Without visitors the city is closed off, but without inhabitants, the city is dead; and without business, it has no future.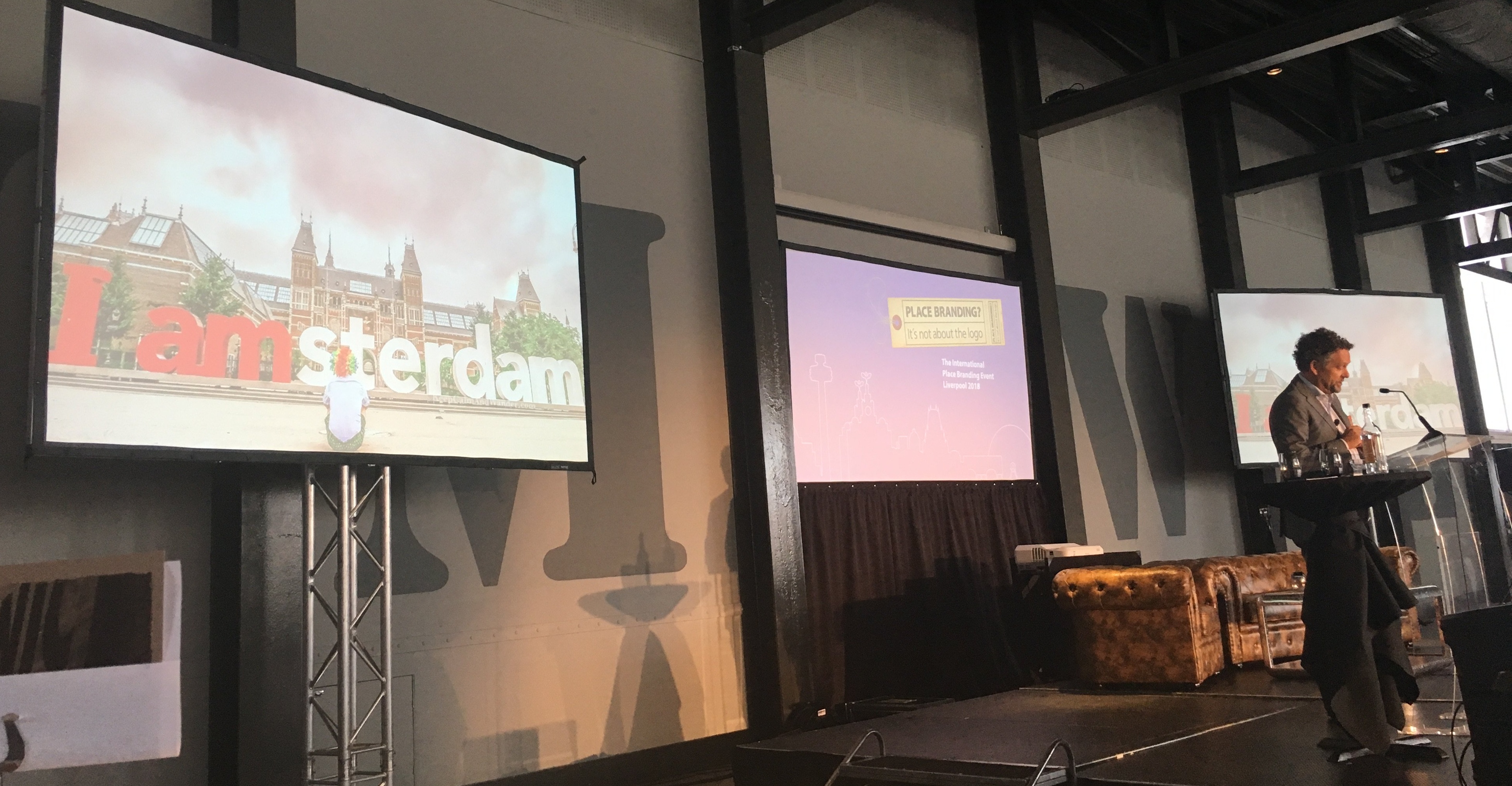 Van der Avert did talk about the logo: and how the campaign centered around it became larger than life, much like the giant logo letters erected in the city center (later moved).
9. Ritula Shah "Do You Know Who I Am?"
In her provocative and compelling talk, BBC presenter of The World Tonight, Ritula Shah asked important philosophical questions about what makes up identity. She told the story of her experience as a child of Indian immigrants growing up in a London neighborhood (Harrow) where she was a minority. In spite of being born and raised in the UK, she bore what she calls "the characteristics of other."
Having never stepped foot in India, she often felt herself wondering, "Where do I belong?" She wasn't sure what her identity should be, but ultimately decided she was "British." Her introspective and even existential perspective provides an interesting starting point to examine the idea of what creates a sense of identity or belonging to a place.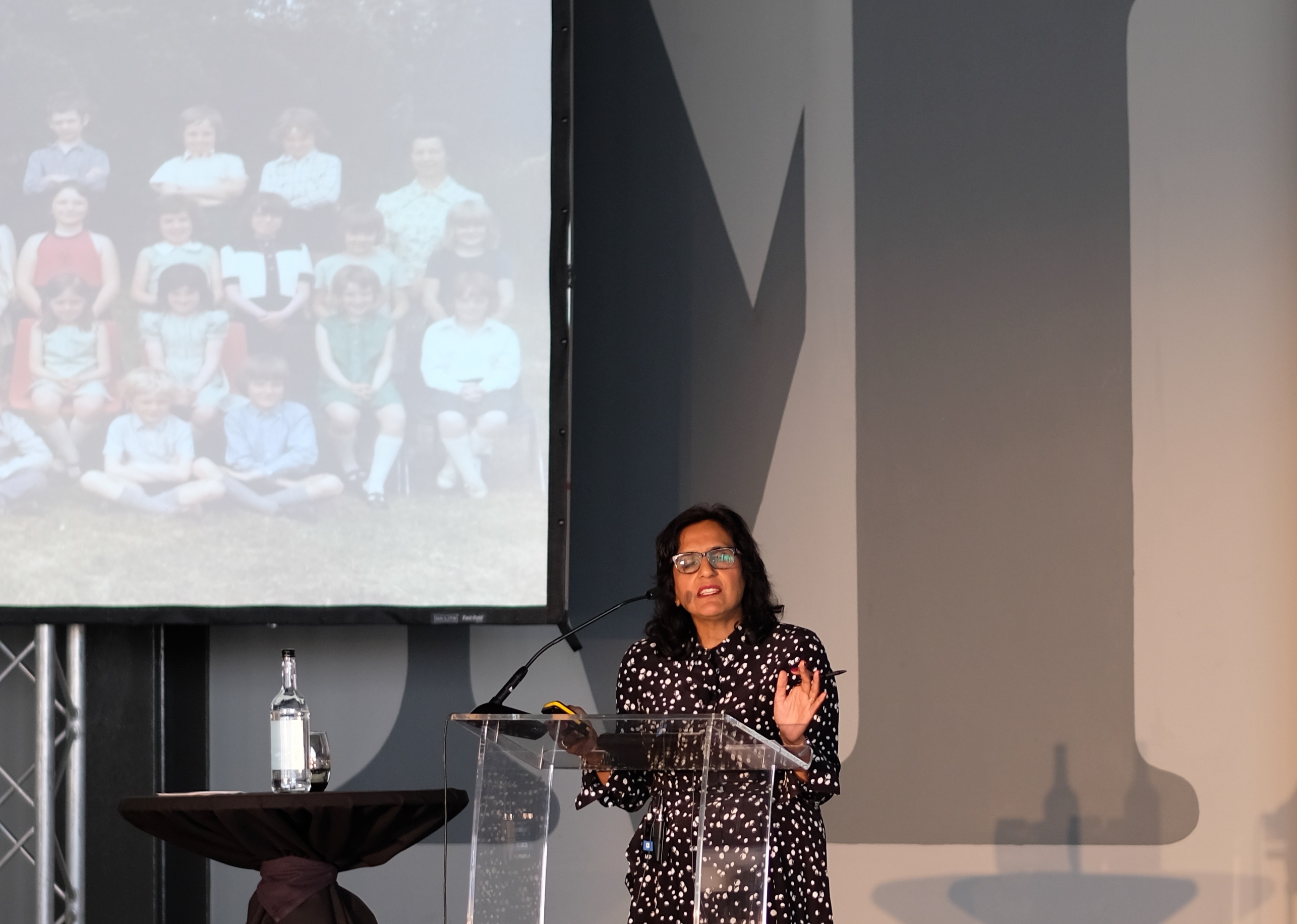 Shah said that even though she grew up in a London suburb, she wasn't sure she could claim a British identity for many years.
10. Marcus Lyon "Art as Identity – Image, Sound & DNA"
British artist Marcus Lyon spent a number of years living and working abroad, particularly in Latin America where he created works that explore the effects of the modern world on global mass behaviors. He talked about the impact that art and visual depictions of regions have on the people in the place, as well as externally.
One of his recently completed works is Somos Brasil, a multimedia exhibition and book. The project explores the diversity of Brazilian identity at the outset of the 21st century through ultra high quality portraits, image activated app-based soundscapes and DNA (to uncover participants genetic origins). Another explores the extraordinary diversity of modern Germany. The project combines DNA analysis with interviews and photography to create a work that offers a dynamic identity atlas of the nation.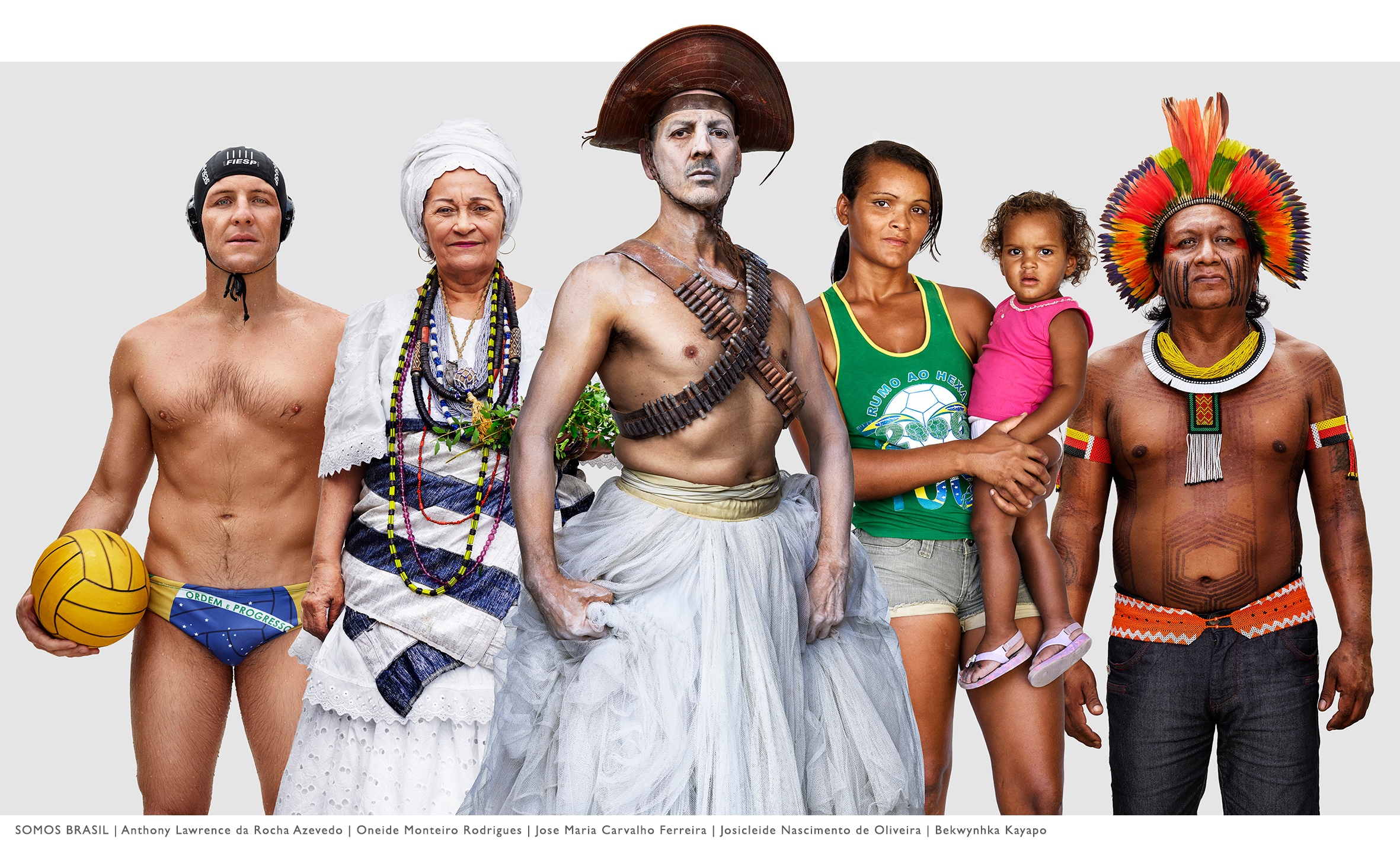 11. Julian Stubbs "Hammock Theory: A Revolution for People and Places"
In his talk, Stubbs focused on the opportunity that today's "gig" economy and "digital nomads" present for cities to claim these 21st century migrants as their own. His "Hammock Theory" contends that while the idea of working anywhere might conjure the image of swaying in a hammock on a beach with a laptop, the truth is people in the gig economy (those not employed in the traditional sense with 9-to-5 day jobs in offices) tend to choose places to live based on their values and create communities around themselves working in hotels, shared offices or even cafes. Businesses and cities that cater to these sorts of "high value" residents will win. These digital nomads tend to be affluent independent workers who pay taxes and spend on entertainment and active lifestyles and are looking for a lower cost of living, so cities facing depopulation may have an advantage in attracting them.
12. Kim Heinen "How to Define a City's Image Through a Goal-Oriented Media Strategy"
Heinen, who has been called a "city stylist" by the media, has built a name for herself and her adopted hometown of Rotterdam, Netherlands, by paying attention to what the international media is looking for when covering a city. She pointed out that for a long time Rotterdam was on a list of "worsts" (most poverty, highest crime, lowest employment rates, etc).
The city has started turning that image around by focusing on people and innovations: new architecture, new companies, new talent, and courting the international media by offering a "single point of entry" to important stories. Interestingly, she said the international media is often the first to cover breaking news in Rotterdam and to spot the trends, rather than the local media.
13. Chris Brown "Liverpool. You've Changed"
Brown told the exciting and inspiring story of how being named the European Culture of Capital in 2008 created the impetus and legitimacy to turn a city on the decline into one on the rise. Revitalization of old docks and the city's welcoming embrace of culture, arts, music and visitors, has let it continue to live up to its award-winning reputation. International events and indigenous festivals continue to play a key role.
"Liverpool is more than Beatles and football. Cities like Liverpool have the opportunity to be exciting, vibrant and ambitious. The dial has shifted away from big brands towards experiences. It's not about providing information but inspiration. Authentic brand ambassadors tell our story," he said.
[FROM TWITTER]
Very insightful conference, lots to think about! Great to finish off the day with Chris Brown Marketing Liverpool. Congratulations on a great event #itsnotaboutthelogo pic.twitter.com/aelPWN1P2a

— Lynn Ben-Yousef (@LynnBenYousef) June 1, 2018
View more Tweets from the event at: #ItsNotAboutTheLogo
The international Place Branding event comes as part of Liverpool's 2018 programme, which has seen major events such as the arrival of the Terracotta Warriors at the World Museum, The International Business Festival and Liverpool Biennial, the UK's largest contemporary arts festival.
Sponsors and Partners for the event included GVA, The Titanic Hotel Liverpool, Marketing Liverpool, UP, Institute of Place Management and the Place Brand Observer.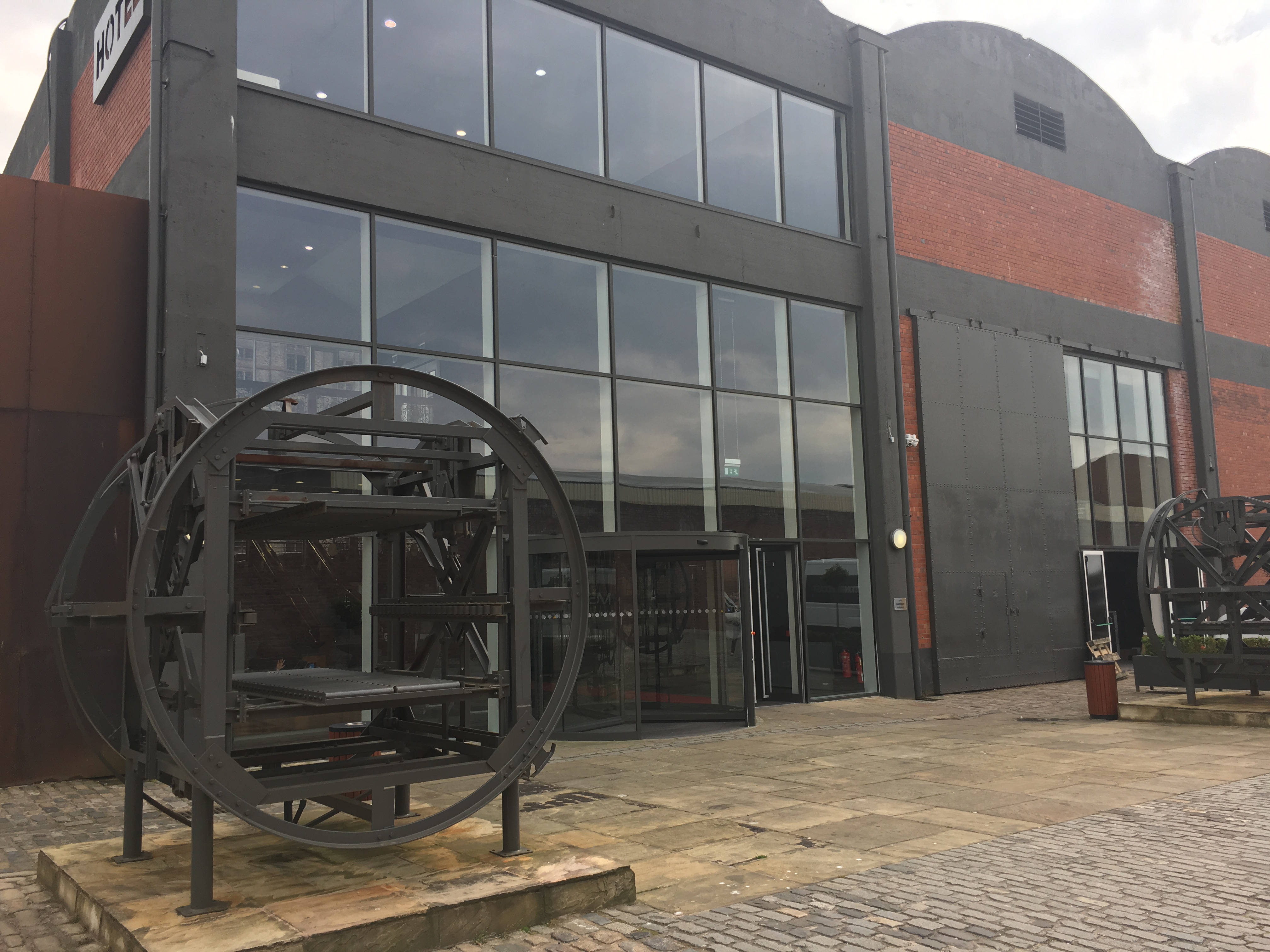 The International Place Branding Event Liverpool 2018 was held at the Rum Warehouse/Titanic Hotel Liverpool, a historic Stanley dock area building.
Watch the presentations
Watch videos of the speakers' presentations here.
Listen to the podcasts
Listen to podcasts with interviews from the International Place Branding Event.