The marketing agency landscape constantly changes. And, as world economies, politics and business influence and affect how the world's populations and businesses interact, grow and of course shrink - we, as agencies, have to stay ahead.
The pandemic, for example, brought about the WFH (work from home) revolution and has led to a more flexible working environment for many, while other organizations have sought to bring back control, preferring to have their workforce in-house. Change happens, it's unavoidable and has been accelerated faster than ever over the past three years, influenced by outside factors. But I would say most of the time it's more evolution than revolution once the dust settles.
The same can be said for our model at UP THERE, EVERYWHERE, our workforce WFH, and even our clients, or from our creative hubs, which are all shared spaces and none of them are owned; this has been the same since we were formed twelve years ago, creating e-ployment and becoming the first cloud-based agency. But as we grow, and mold ourselves around our clients' needs, wants and shared successes we can't stand still.
Working in the cloud means our online process management has to be top tier and that means it has to evolve, constantly, but carefully! The same with our model, it evolves the right way and at the right speed. BUT at the center of this sea of change are some golden threads that need to stay consistent. These are:
Client service excellence
Creative innovation that works hard for your business
Strategy centered around knowing your markets and audiences, steeped in reality.
Luckily in my role as Global Client Service Director, I get to be involved in all three. And it's the client service members' role to bring these together working with our partners in creative and strategy as well as our specialists in the likes of digital, inbound and specific sectors such as financial services, IT or life science. Across the globe these three pillars are consistent, but may be executed around a particular client, region or sector slightly differently because choice matters.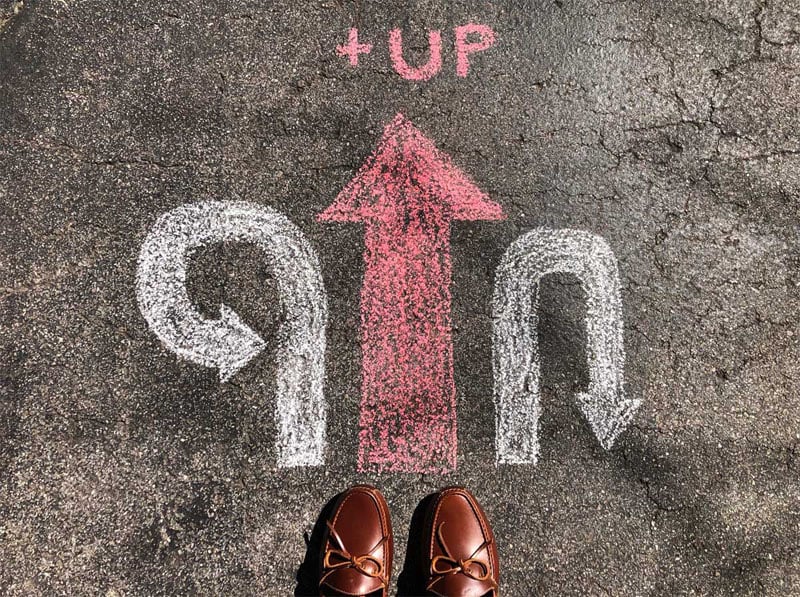 For example, within client service we have a framework that has to be adhered to which centers around creating inspired creative briefs fueled by our signature project management process BASE-UP, but we must be flexible for our clients. We mold our ways of working to a way that suits them and gives us the most productive, effective and creative results.
I'm a firm believer that good client service never goes out of style. But as a disruptive agency that's been breaking boundaries since our inception, we have to be at the forefront of all new developments. As an agency generally this is true, and even more so for us by our very nature at UP THERE, EVERYWHERE, we aren't afraid of change - we embrace it in smart and cohesive ways.
We should be inquisitive early adopters. Get involved, test it, try it, see if it's beneficial, see if it breaks and, most importantly, determine how it fits into our world. Is it useful for us, or our clients, or both? Does it add value or complicate the process? Does it add anything else negative?
As an agency, we've been exploring and experimenting with AI for a while. Our dedicated slack channel has 99% of our members in it, sharing and being inquisitive, questioning where it can be used, and where it shouldn't. There is good, there is bad, there is the wow and there is the scary. It's our job to unpack the best bits and make them useful for our clients.
As the likes of AI grows, the human element, the strategy behind it, linking it to your business, making sure it's saving money and production time in the right places but not ultimately hurting your brand, will become more and more important.
And the management process of these kinds of innovations will become more and more important - imagine that AI makes a mistake and starts spilling out the wrong message, or even worse, something that really goes against your brand and business values – in this early stage, policing is more important than ever. And that's the reality, as even Google found out not that long ago! And that's without even getting into the intellectual property and copyright side of things.
That said, done well, AI and other amazing innovations should be seen as a positive because the one constant is change.
Want to build a great client / agency relationship? Contact Christos.
Learn more about UP THERE, EVERYWHERE and how we can help you navigate the new world
here.

Header Image: Photo by Brooke Cagle on Unsplash