In multichannel marketing, more than 50 different channels – or tools – have been identified as useful for life science and pharmaceutical marketers. These include personal meetings with a sales representative, postal or digital mailing, website, colleagues, medical publications...and the webinar.
There are studies that show that a webinar can have a greater effect – and reach a larger audience – than even a personal meeting. In addition, the format of the webinar attracts attention.
Previous articles in this series discussed email and websites as two essential digital channels within the framework of multichannel marketing. In this article, we take a closer look at webinars and how they can become essential drivers of leads in the pharmaceutical and life science industries.
Get Our Complete Guide to Multichannel Marketing: Subscribe to receive this series by email. You'll receive six parts, including how to use email marketing, website content, webinars, virtual and group meetings, social media and inbound/content marketing to generate leads, nurture your audience and delight your customers. Subscribe to series >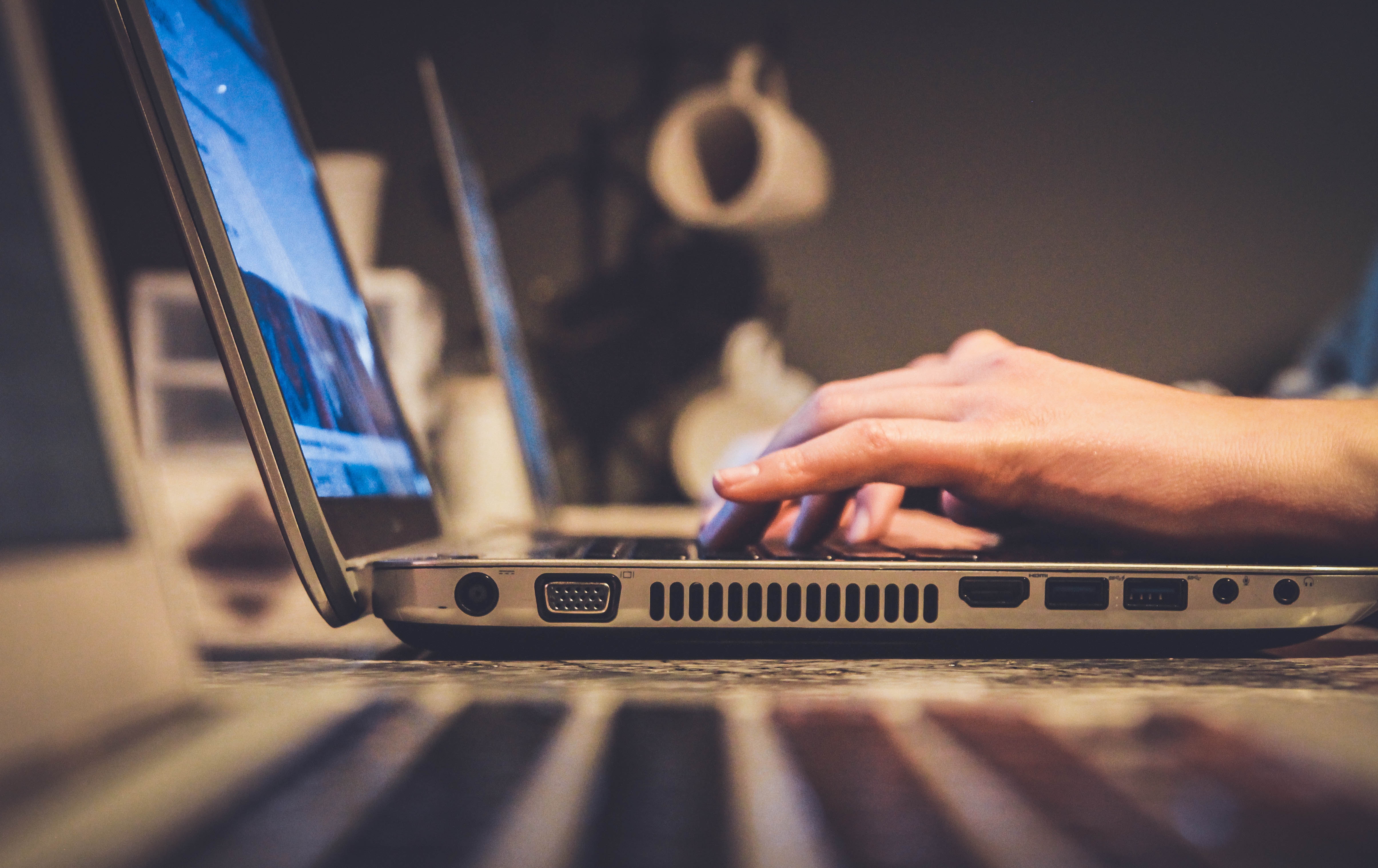 Webinars provide a way to increase contact points with your target audience while delivering information that helps ready the buyer and solidifies your company's expertise in your market area.
What is a webinar?
A webinar is a live video conference, which connects a presenter with an audience that has the ability to connect from around the world via the Internet.
The presenter can show himself or herself and/or his or her "desktop" for slideshows or demonstrations. It is possible to invite other presenters.
There are also opportunities for interactions, where the audience can ask questions and discuss with the presenter. In addition, polls can be sent out to the participants.
Some platforms are:
Virtual participation is exploding
Across Health HCP Navigator estimates that by 2020, about 67 percent – two thirds – of all healthcare professionals (HCPs) will be digital natives.
This trend and its implications for the market has put its mark on international specialist congresses.
In 2014, the number of virtual participants at the European Society of Cardiology (ESC) was higher than those physically present: 25,178 virtual participants compared to 24,622 in the room.
A few years ago, in 2016, the number of virtual participants who attended the American Society of Clinical Oncology (ASCO) was twice as many, just over 17,000 participants, compared with about 8,000 participants the year before.
It would seem then, that to be able to easily access the information, without having to attend in person, is highly attractive.
Webinars help nurture your audience
Helping your prospect move from the stage of seeking information to making a buying decision requires careful balance of information and influence. Your prospects have questions that need to be answered before they will feel secure about proceeding with a purchase or recommendation. In life science and health care, especially, that information must come from credible sources.

Inbound marketing is one method to nurture your prospects from the information stage to the consideration stage to the buying stage.
While a website can provide answers to many of the questions asked during the information and consideration phase of the buying process, and email can provide more precise communication based on the customer's needs, there is in the last phase, the decision phase, a greater need for interaction. A sense of closeness.
And that is what webinars to a large extent can offer. Potentially on a large scale, combined with a sense of personal touch and contact.
Meet the customer where the customer is
In 2013, CMI/Compass conducted a survey where different specialist physicians consumed medically relevant information. It was found that it is three times more likely that healthcare professionals gather information when they are outside office hours, especially on weekday evenings after business hours.
A webinar can be arranged in consultation with the presenter to fit this reality and the recording can be available 24/7.
Apart from the personal sales meeting or its "little brother" – the e-meeting (eRep/eMSL) – there are few tools that provide the same cost-effective, powerful, and usually very positive impact on the business like a webinar.
The other side of the coin is that the more technologically savvy healthcare professionals become as a group, the greater the demands on our industry to meet them at that level.
Benefits of webinars
Webinars provide you with the opportunity to:
• Increase contact frequency. You gain an additional chance for direct contact with your target group. Both live, but also afterwards, when you can deliver the value that the recorded webinar offers, combined with your product or service offer.
• Create video content. Video based multichannel marketing, one of the strongest growing marketing strategies today (videos make up about 75 percent of all internet traffic). In digital mailings, on your website, on social media, and as part of basically every customer meeting you can use filmed material. In its entirety or as short clips focused on a particular message.
• Interact with your customers. You can give customers the opportunity to comment on the content presented, ask questions that can be answered in live broadcasts, and respond to polls.
• Meet customer needs. An easy way for the customer to take part in your offer from his or her own home environment.
• Collaborate with key opinion leaders for your business, both when you hire them for the webinar and probably also for other activities. Ongoing collaboration with the most influential individuals in your field allows you to take the pulse on the market and be an important player that influences the way forward.
• Contain costs. Travels to the customer cost time and money. Travels for the customer to an event such as a congress cost time and money. Arranging a large lecture or education conference with presenters and lecture hall costs time and money. Webinars eliminate many of those costs.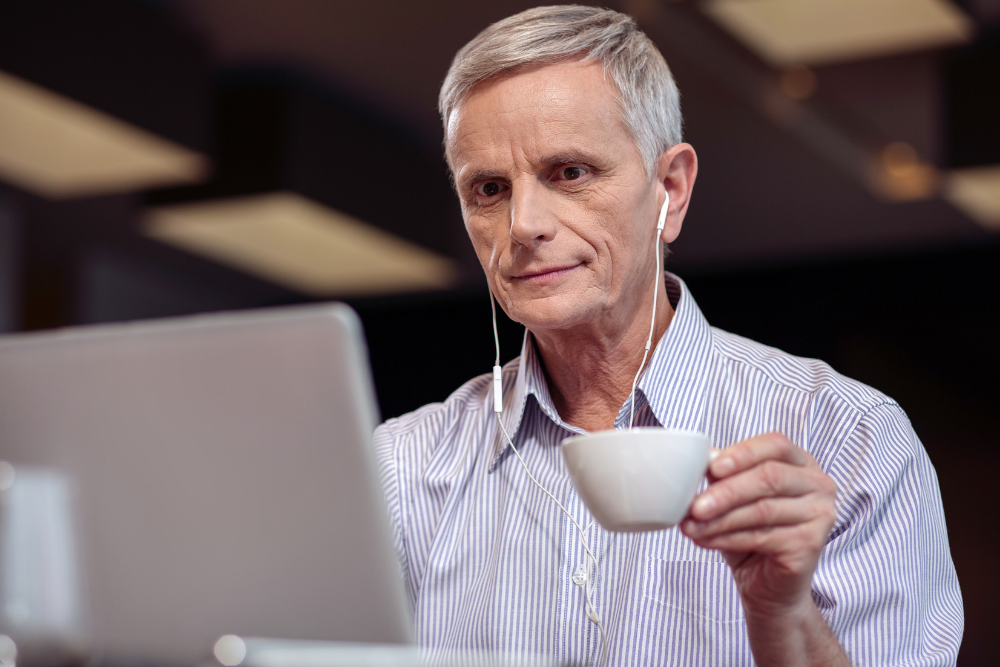 Healthcare professionals are three times more likely to gather information (or watch webinars) when they are outside office hours, especially on weekday evenings after business hours.
KPIs
It is fundamental that a webinar is informative and of value to the participant. But even more fundamental is a clear plan for how the business can be pushed forward with the webinar as a starting point. What happens after the webinar? What are the possible steps and which of them should you focus on?
Some possible developments of the webinar are the KPIs below, while others are addressed in the section "Key success factors."
Exposure
Number of invited participants (per channel)
Number of registered participants/focus customers (per channel)
Number of participants who started watching the live broadcast (as well as "percentage of...", see explanation below)
Number of remaining participants at the end of the presentation
Number of views of the recorded presentation
The first point shows the total number of invitations that were sent out through different channels (not how many that registered). Prepare a routine in advance, which makes it possible to collect this data from physical meetings, preferably in the CRM system. You can digitally view the exposure (number of views) of the invitation on your website and emails, as well as exposure to digital and, to some extent, printed marketing. It then becomes possible to compare the potential of exposure of these channels and formulate the next event's preparatory work based on the results.
The second point summarizes the total number of registered participants. These can be broken down by customer segment to analyze how well you attract the right customers. If data is collected according to point one above, it should also be possible to see which channel attracts most priority customers.
The third point is the first of two measurements during the actual event. The number of participants who ultimately sit down to attend your webinar shows how well the preparatory work was done and how well you chose the date and time. Two measurements can be calculated here, the percentage of the number of invited participants (point one) and the percentage of the number of registered participants/focus customers (point two).
The fourth point is the second of the two measurements during the event. The number of participants who chose to stay until the end of the event shows how well the communication before the event harmonized with what was delivered and how valuable the lecture was for the audience. It also shows how many people have taken part of your main Call to Action (CTA), which is often presented in its entirety towards the end of the webinar (more about this in the section "Key success factors").
The last point shows how well you managed to market the recording as well as the platform of filmed material that you provide. At this stage of the process, you can really lower the cost per interaction, since all major costs have already been taken in connection with the live broadcast.
Interaction
Ratio between started and completed views
Number and types of comments/questions
The first point has the same basic explanation as point four above. A high proportion of people who follow your webinar until the end signals a successful event. However, this KPI suffers from the same dilemma as the factor "number of visitors" to your website (see the previous article on measuring website KPIs).
If you do not have the "right" visitors to your website or if the webinar does not result in more business, a high ratio between started and completed views becomes more of a castle in the air than a commercial gain.
The second point is a more concrete signal of a successful webinar. Questions indicate interest. They are often a purchase signal that can be processed after the webinar. Make it easy to ask questions and make it clear from the start how they can be submitted.
Engagement
Number of requests for continued communication
Results from a satisfaction survey
Follow-up of key messages
The first point above is one of several different types of Call to Action (CTA) that can be used during and at the end of a webinar. Each event, regardless of the type of event (webinar, congress, education), should have some kind of primary goal. What do you want your participants to do during the webinar? After the webinar? One goal could be requests for continued communication, where a company representative can continue the discussion of the presented topic at a personal meeting. In such cases, ensure a simple and intuitive enrollment procedure with as few steps as possible for the customer.
The second point is a good measurement of how well your first communication about the webinar matched what was presented, the technical solution and quality of the webinar, and the value that the customer experienced by participating.
The third point shows how engaged and active the customer was during the webinar. Data can mainly be obtained in a couple of different ways. The first is through a follow-up email, where participants are asked which points from the webinar they found most important for their clinical practice. The second is that the sales force asks the same questions when they meet customers. The answers to this point may be less accurate as they are rarely complete but can still serve as a basis for the planning of future events.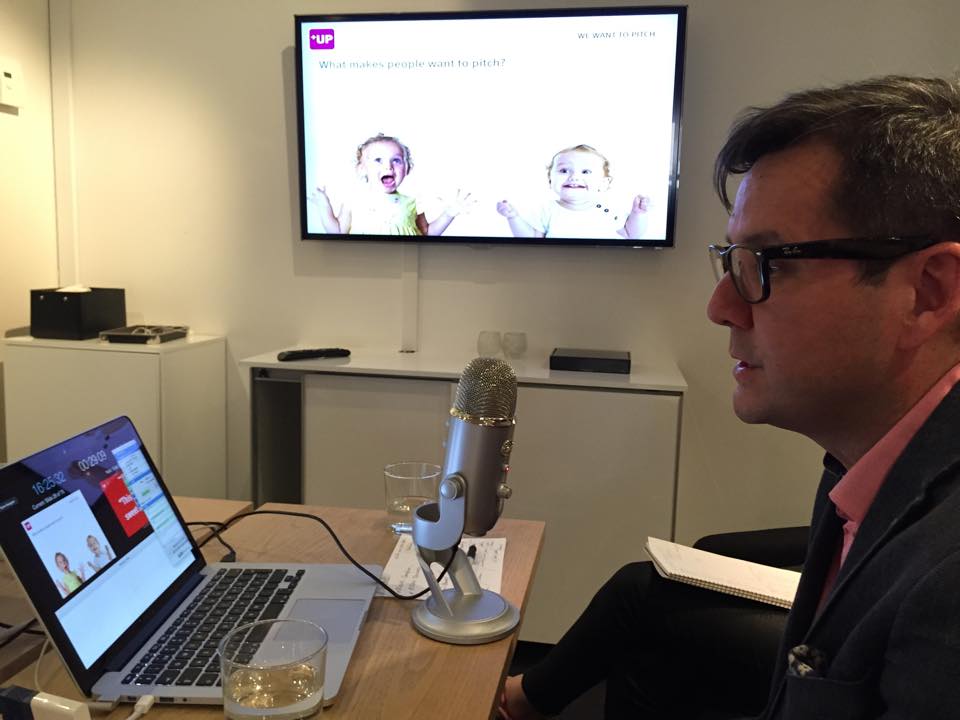 How to create a successful webinar
Consider these practical steps for creating a successful life science or pharma industry webinar:
1. Ensure a sound internal organizational structure, with an experienced project manager who early on partners with sales/marketing as well as the medical, regulatory, and legal departments.
2. Define purpose, goal, and target group together.
3. Select a platform that meets high requirements regarding technical solution for streaming, high-quality recording, as well the possibility to interact.
4. Develop a presentation that meets both internal goals and the needs of the participants.
5. Ensure that the presenter approves that the recorded webinar will be used retrospectively.
6. Define and implement a multichannel marketing plan (including for example sales force, banners, digital and postal mailings, and, in some cases, call centers) that is started several weeks before the event.
7. Implement a reminder and communication plan. (See below.)
8. Distribute responsibility to several colleagues during the webinar. Apart from the presenter, someone should be responsible for communicating with the audience via his/her own computer (receiving/sending questions, communicating questions to the presenter, etc.). If it is relevant, regulatory and pharma covigilance personnel should attend. Sometimes a technician can also attend to ensure that the webinar continues as planned.
9. Agree with the sales and the medical departments on a follow up process.
Reminder and communication plan
Recruiting a participant to a webinar is often only a small step on the way to completed participation. This is something that is also typical of conventional education, where participants report absence at the last second or not at all. Keep in mind that a meeting in person often gives a stronger sense of commitment compared to an "anonymous" virtual webinar. Therefore, it is important to prepare a reminder and communication plan.
In addition to the above, a reminder via SMS immediately before the webinar to participants can be valuable.
The email with the results of the evaluation can be sent out to both those who registered for the webinar and all relevant segments in your email list, to sell this and future events.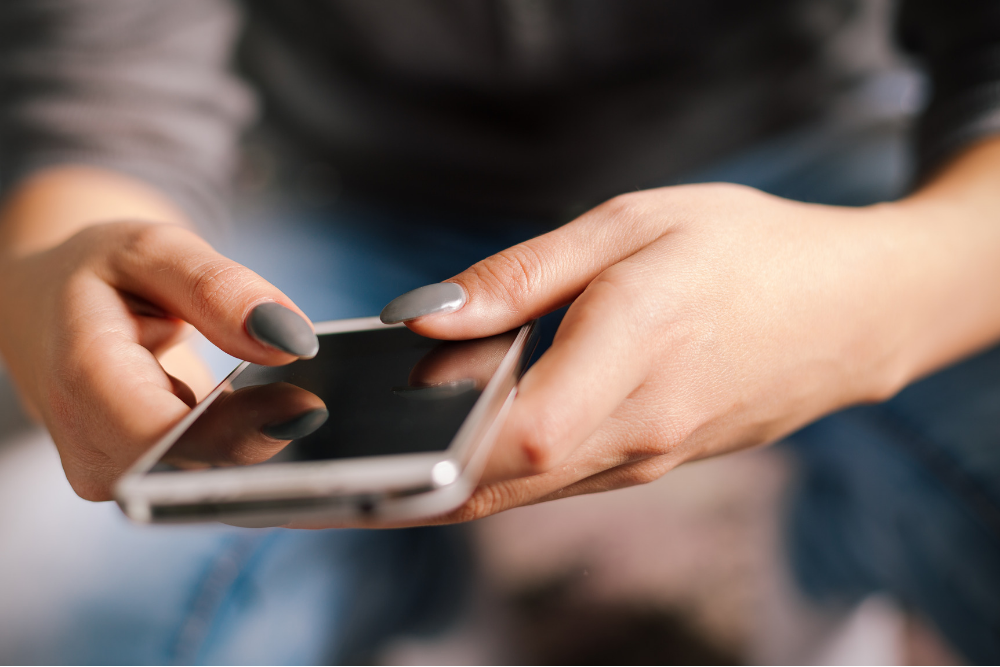 Sending an SMS (text) reminder about your webinar can help improve attendance.
Key success factors of webinars
• Start with an expert presenter. In a hierarchical healthcare system, it is primarily important to have a well-known, acknowledged, and subject-oriented presenter with an up-to-date and interesting topic to attract a large audience. That is a given. But maybe it is still not enough to attract visitors to the webinar, even if most of the points above are included. Value for the customer is everything, and sometimes other channels may be more appropriate for the message in question.
• Ensure a high quality of the webinar in advance. Picture and sound must work flawlessly. If something "data-heavy" will be shown, such as images or films, it must have been tested for various connections such as, for example, mobile broadband. The presenter should be trained on the presentation format. The function to submit questions must have been tested in advance. Submitting a poll as well.
• Customize the content to the audience and, if possible, create an element of "storytelling", a story that increases the willingness to stay to the end. Regarding content: Experience tells that healthcare professionals in primary care prefer shorter summaries and more concise information. The specialist care professionals appreciate the latest science and case studies, in-depth discussions of the topic, and panel debates.
• Recruit participants in good time through multiple channels. If possible, set up internal incentives to get a better impact. Remind (and remind again) registered participants according to the examples above.
• Vary the presentation with questions both to and from the audience to make the event interactive. Make it clear from the beginning when and how questions can be asked. Prepare some questions, in cooperation with the lecturer, if too few questions are sent in or asked.
• Work toward a goal. Each event should have a purpose that is formalized through an intuitive and easy-to-understand Call to Action (CTA). This CTA can be visually present throughout the whole or parts of the presentation and be presented in its entirety towards the end of the webinar. An example can be "Do you want more information? Visit our website www.website.com/info" as a bar at the bottom of the presentation and a final slide with a similar and preferably more detailed information.
• Follow-up with attendees. If possible in a personal meeting. An appropriate part of such a meeting could be a summary of the questions that were asked during the webinar with corresponding answers.
• Record the webinar. Some of those who registered will not be able to connect to the live broadcast. They have the opportunity to watch the webinar afterwards. This recording – and all of your other recordings – should (with a strong recommendation) be used as a resource in subsequent marketing and sales activities. Tell your audience where they can find your best digital materials at every possible opportunity.
• Analyze the entire process from start to finish. Did you use the right channels to promote the event? Did you reach your goals based on your chosen KPIs? What do the continued business opportunities look like for employees who meet your customers? What can be improved next time?
I think that a webinar should primarily be focused on creating a basis for an in-depth discussion in future meetings in person. With the help of the webinar, these follow-up meetings will have a clear and valuable focus, for both the company and the customer.
"Understanding and maintaining attention is the single most important and decisive factor for a company's success today" – Thomas H. Davenport
This is the primary goal of multichannel marketing: To capture the attention of the target group with a balanced mix of channels.
Want more like this?
How effective are your company's multichannel marketing efforts?
Is digital marketing part of your DNA? Or is it taking a back seat? How can you grow your efforts? Finding out where you stand is the first step.
---
Fredrik Holmboe is Senior Digital Strategist and Head of Inbound and Content Marketing at UP. He has an educational background in neuroscience and philosophy, sprinkled with quantum physics and computational neuroscience, today called artificial intelligence. The goal was first to go into research in neuroplasticity, but having worked in sales since the age of 17, the natural continuation was the pharmaceutical industry. Fredrik has worked for companies such as Janssen, Biogen, Novartis, and Bayer.