To accommodate increasingly busy health care professionals (HCPs), many pharma and life science companies are turning to web calls, or virtual meetings over the internet, to replace traditional in-person meetings. As technologies such as Skype and Facetime have become an integral part of our personal communications, the trend toward virtual meetings (eRep/eMSL) is expected to grow, especially among digital native HCPs.
In pharma, this may extend to teledetailing—also referred to as 'remote detailing' or 'e-detailing'— which consists of an interactive, online, real-time meeting between a sales rep and a health care provider. In Sweden and the Netherlands, for example, sales reps are only allowed to present a new product after a health care provider specifically requests it, and the use of virtual meetings is increasing.
Previous articles in this series on multichannel marketing have discussed digital channels, such creating a more effective website, using email to nurture your leads, and producing webinars that educate and advise. This article discusses how to use virtual meetings (eRep/eMSL) to connect with your customers and prospects.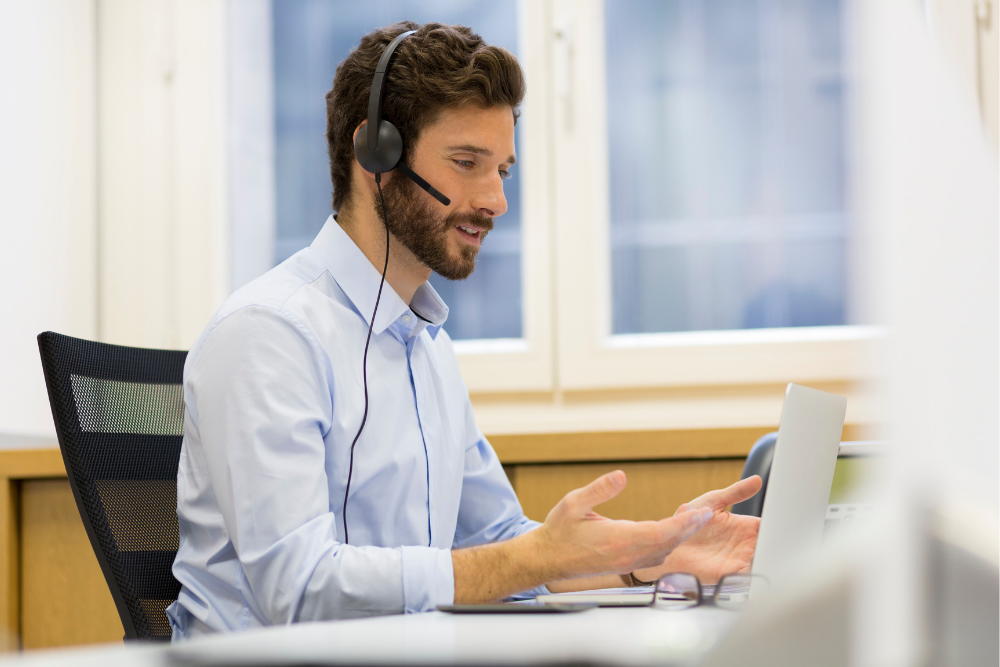 Get Our Complete Guide to Multichannel Marketing: Subscribe to receive this series by email. You'll receive six parts, including how to use email marketing, website content, webinars, virtual and group meetings, social media and inbound/content marketing to generate leads, nurture your audience and delight your customers. Subscribe to series >
What is a virtual meeting?
A virtual meeting is a meeting that takes place with two or more individuals in different geographical locations. Both digital and physical material can be displayed, discussed, and developed through the use of webcam, screen sharing, and sound transmission.
The meeting can be recorded for later references or shared with colleagues or customers. With virtual meetings, our world became much more accessible and today, we can cooperate with each other from all parts of the globe.
Platforms for virtual meetings
In life science and healthcare marketing, it's best if the virtual meeting uses a platform that does not require a software installation. This is because of the security and firewalls used in most clinics.
A virtual meeting can take place with just an internet connection and a devices that supports one of the following platforms:
Adobe Connect
WebEx
Curious
ZOOM
Skype for Business
Virtual 1-on-1 meetings
Today, one of the most common types of meetings is a group meeting with healthcare professionals (HCPs) and it is not uncommon for this meeting to take place during lunchtime. The circumstances at such meetings are, in my opinion, not entirely ideal and in recent years I have been increasingly strengthened in my conviction that such a meeting should focus on gathering information about needs of your customers (and thereby inform your other marketing efforts across channels) instead of, which has been customary, focusing on delivering data.
The reason: In today's digital world, you need to satisfy customer's need to gather information even when you're not present. If your customer has access to sales information 24/7 online, you don't need to share that in meetings. Instead, you can use your meetings to answer questions, build relationships and find out what you can do for your customer.
In addition, you can make yourself available via virtual meetings at the customer's request, or as soon as a question arises. Because, when platforms such as Skype, FaceTime, WhatsApp, and WeChat are becoming increasingly common, the barrier to use them professionally decreases. And the customer's expectation of accessing you as a supplier increases.
Why use virtual meetings?
The virtual meeting provides the opportunity for fruitful meetings in the micropauses that occur during the day.
The virtual meeting can take place when and where it suits the customer best.
Virtual meetings can be planned faster with regard to both parties' calendars, so that the customer gets an answer to his or her question faster.
The customer calls the meeting so it answers their questions.
Overall all, we need to reduce the barriers and increase the opportunities for communication with the customer or prospect.. So how do we do that?
"There should be a strong focus on presenting and explaining to the customer the possibility to, at short notice, reach you via virtual meetings as soon as a question arises."
Two different models
In a digital world, an investment does not need to be an all-or-nothing scenario. Virtual meetings can be implemented gradually in the organization and here are two different models.
1. Third-party solution.
The third-party solution is the model where an external agency takes responsibility for the channel. The agency will take care of the project design, monitoring, technical solution, and employee training.
The agency also handles bookings and execution of customer meetings and reports the result. The company's own commitment is minimal, and the project can get started quickly without the need for extensive internal processes (change management).
Without prior experience of virtual meetings, this solution may be preferable.
It is worth noting that if the target group for this solution is different from the one you have previously targeted, which practically means "cold calling" to the segment, it can be difficult to increase the frequency of meetings and thus difficult to achieve good cost efficiency.
2. The hybrid model
The hybrid model is the solution where the company's own sales team combines field work with virtual meetings.
The advantage becomes obvious when the customer already knows a sales representative and the established relationship can be used to book meetings and through them bring an ongoing discussion further.
Parts of the project, such as design, operation, selection/provision of platform, and training of employees, can be carried out by an agency, but can of course also be done with internal resources if available. However, the external work, i.e. bookings and implementation of virtual meetings, is done by the company's own sales team.
The hybrid model requires a significant investment in change management, read more under the heading "Internal training".
There are of course other arrangements with varying levels of the company's commitment linked to the different parts of the project. So, in essence, it is about how much time you as an organization have for this channel and how much that must be managed by external partners.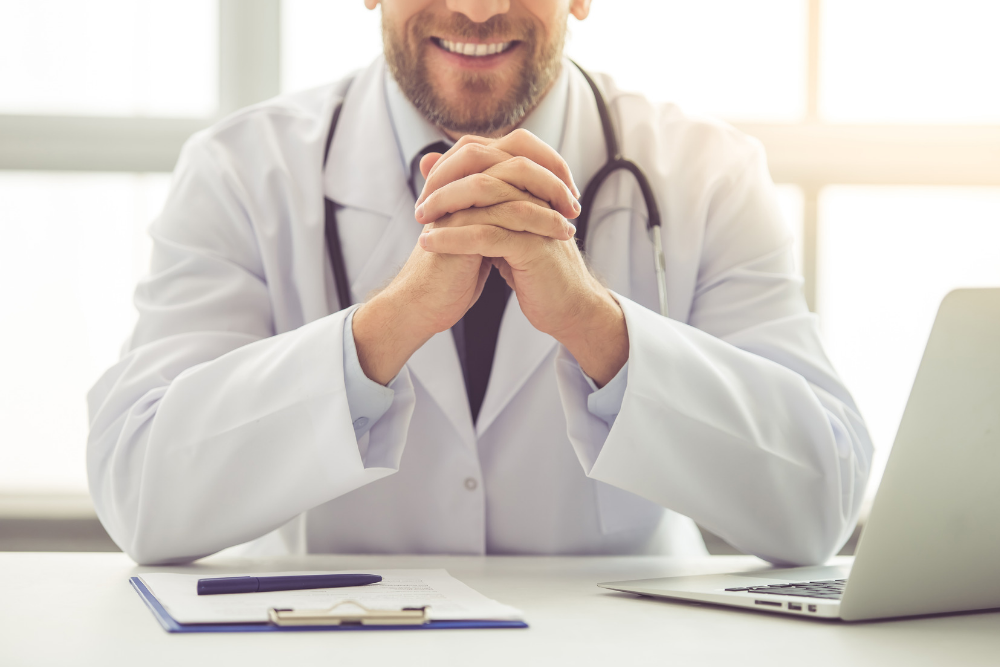 The goal of your virtual meetings (eRep/eMSL) should be to build relationships and answer customer's questions rather than just presenting data or e-detailing.
Using storytelling
It has been said that "what people know is based almost exclusively on stories and the cognitive machinery that is necessary to understand, remember, and pass on the story to others."
Since childhood, we are all cognitively programmed to embrace stories and for virtual meetings, storytelling has come into the picture. "Once upon a time…" are four words that immediately catch our attention and that make us listen. No matter if we want to or not.
Stop here and try it yourself...
Once upon a time...
...a blond, active girl named Fia…and she got diabetes when she was 17 years old...
Just based on those opening words, I think that you, in your mind, were very close to imagining a picture of a fair-haired, 17-year-old girl who looks like her name is Fia. This visualization happens very fast when our brains interpret what we hear (or read) as a story or as a description of an event or situation.
Read more: Eight ways to use visual story-telling
To continue the anecdote, Fia needed help to manage her diabetes by means of a treatment that is described in detail later in the story. First, her life and challenges are described to fill out the story. Thereafter, the disease is described and after that the solution – the treatment. A treatment that, naturally, has support in scientific data that strengthens one of the messages of your product.
How can you, as a marketer, take your existing sales campaign and create a story that has a beginning with a patient at the center (the design), a problem that arises (the confrontation), and an end (the resolution)?
Ponder on this. Involve more colleagues. Make it a really fun brainstorming session. Often it is the funniest, craziest, and most peculiar story that becomes the right one, simply because it is the story that captures the attention of the listener.
Internal training
Virtual meetings in a professional context are, for many of us, something completely new and therefore training is extremely important.
The training has to take place on mainly three levels:
Content
Just like a normal sales cycle, it is important to give sales representatives time to work on delivering the content message, both in terms of scientific data and the story ("Once upon a time...").
The technology
All new technology requires training and it is important that the sales representatives feel comfortable with the technical aspects of the meeting. They should not only feel that they understand and can manage the technology, but also feel comfortable with it. Uncertainty regarding the technology must not become an obstacle to conveying the message.
Communication at a distance
Train and use role-playing in groups more than you think is needed. Test words and wording together, share experiences, and think about whether your presentation contains passages that become too "heavy", where you risk losing the customer. Find answers to:
Which words feel right?
How do we mix story, science, and questions in the best way?
How do we keep the energy in the conversation?
After that, try to run virtual meetings internally before the first real customer meeting, which could preferably be with a customer that the sales representative already knows well.
Expect to set aside time for two, possibly three, training sessions with a certain interval in between, and a few weeks learning curve with regular check-ups before everything has become clear to everyone.
Consider running a pilot with one or a few to-be ambassadors per sales group, who after the pilot phase can share their knowledge and experience with their colleagues during the actual rollout.
"Virtual meetings give us a fantastic opportunity to fill out the gap between physical meetings, to be the glue that provides continuity in the relationship with the customer."

Setting your KPIs
It easily happens that you have an external focus when looking at digital KPIs: How many visitors did we have on the website or how many clicked through from an email message? But regarding virtual meetings with customers, there is a learning curve that you have to take into account, which makes it important to also look at internal and external KPIs.
Internal KPIs
Implementation with the sales team
Proportion of virtual/physical meetings
Effect on outreach and frequency
Implementation shows to which extent the sales team is actively working with virtual meetings as part of their workday. There should be internal goals regarding the number of sales representatives who actively work with virtual meetings as a first step of the implementation.
Proportion of virtual to physical meetings shows the relationship between the number of virtual and physical meetings where it is possible to discern the engagement in the organization over time.
Measuring effect on outreach and frequency enumerates how the introduction of virtual meetings has affected the productivity of the sales team compared to baseline.
External KPIs
Exposure
Outreach reflects the number of customers who have participated in a virtual meeting based on a defined target group. It should be measured at two different points in time: how many customers accepted a virtual meeting invitation and how many customers actually participated in the meeting. It is not unusual for quite a lot of meetings to be canceled close to the booked time.
Frequency measures how many virtual meetings occur per customer. How many of the customers who have had a first meeting with you, have also had a second meeting? Which of your sales representatives manage to have several meetings with the same customer? Is there a pattern?
Interaction
Length of meeting
Displayed material
Follow-up of key messages
Length of meeting can be broken down into some interesting data points. One is the average time your sales team spends with customers in virtual meetings, and the second is the total time the sales team and/or you as a company interact with customers virtually. What does the development look like over time?
Displayed materials tracks the material that has been shown. When what has been shown is a selection of your "large package" of presentation material in physical meetings, there will be less data to evaluate. Are all images displayed? Are they enough to deliver the right message? What does the reaction/feedback on these fewer images look like? Could it affect how you adjust future presentation images for both physical and virtual meetings?
Follow-up of key messages can be answered by means of one or two questions that are asked at the end of the meeting and that are focused on what has been presented, alternatively that parts of the content that is being presented is interactive so that customers can participate.
Engagement
Number of follow-up activities
Results from a satisfaction survey
Number of follow-up activities reflects how well virtual meetings connect to your other activities and helps to promote the long-term work of getting closer to the customer and his/her needs. Try to create reasons for follow-up already in the preparatory work.
Results from a satisfaction survey shows how well you take advantage of the opportunity to interact with the customer and, in addition to that, also be used for internal PR. Try to always end virtual meetings with a few questions that answer the following: were questions (if any) answered, was there any desire to recommend the channel to a colleague, and was there any desire to have similar meetings in the future? This can be combined with the questions related to "recollection of the messages".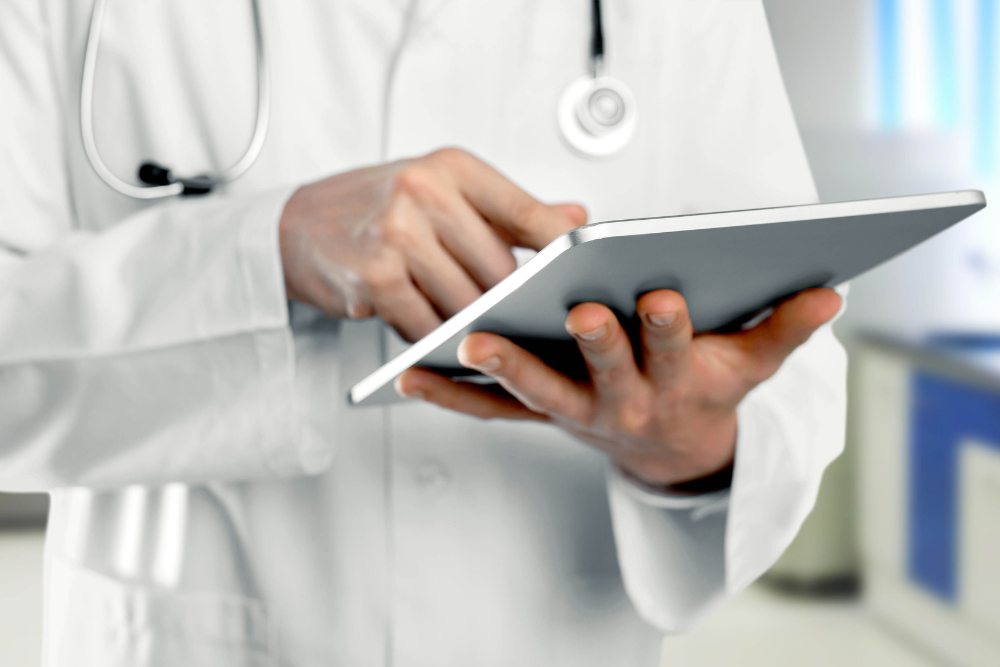 Follow-up activities such as customer customer satisfaction surveys should flow out of your (eRep/eMSL) virtual meetings.
Key success factors
Of the factors listed below, several have already been discussed above, such as:
• The personal relationship (or the lack thereof) to the person inviting to the meeting and the trust in his/her knowledge.
• Internal training where it is important to create a sense of security regarding content, technology, and remote communication, and not to underestimate the need for continuous follow-up some time after the implementation.
• Choice of platform that meets the requirements of the recipient (for example, no local installation of software).
• Storytelling as a basis for the presentation. It is very easy to become distracted by other things when sitting alone in front of a screen, even when someone presents something. Find an alternative to "Once upon a time…" and create a story where science strengthens the message that you want to convey.
• Synergistic effects between field work, other types of marketing, and virtual meetings. Try to find the occasions when you have other interactions with your customers to market the opportunity to, as a customer, quickly get answers through virtual meetings to questions that pop up.
There are also important factors that have not been mentioned:
• What is not measured will not be calculated, and if it is not visible, it will not be rewarded. Use the KPIs listed in this article to measure and communicate internally about the work being done to meet your customers in a new channel.
• Define SMART goals (specific, measurable, attainable, relevant, and time-bound) in the annual goals that are connected to virtual meetings. Use the KPIs to evaluate if they were met. To set the right focus you can use incentives for reaching goals.
Virtual meetings (eRep/eMSL) and e-detailing give us a fantastic opportunity to fill in the gap between physical meeting; to be the glue that provides continuity in the relationship with the customer. The meetings provide the flexibility to meet without geographical limitations and an opportunity to reach new customer segments.
Nevertheless, according to a survey by Across Health:
Only 15 percent of pharmaceutical companies' commercial departments in Europe use virtual meetings. And only 12 percent of the medical departments use virtual meetings.
So for those companies that dare to invest there is an opportunity to take market share in the virtual meeting (eRep/eMSL) world. I hope you become one of these companies.
Want to chat? Schedule a consult.
Fredrik Holmboe is Senior Digital Strategist and Head of Inbound and Content Marketing at UP. He has an educational background in neuroscience and philosophy, sprinkled with quantum physics and computational neuroscience, today called artificial intelligence. The goal was first to go into research in neuroplasticity, but having worked in sales since the age of 17, the natural continuation was the pharmaceutical industry. Fredrik has worked for companies such as Janssen, Biogen, Novartis, and Bayer.