The iconic global brand, Kodak has been looking to UP for several years now to help them reinvent how they market in the age of the ubiquitous smart phone camera. Most recently, we've been asked to accelerate their reemergence onto the digital photography scene and their Instant Smile Digital Printer product.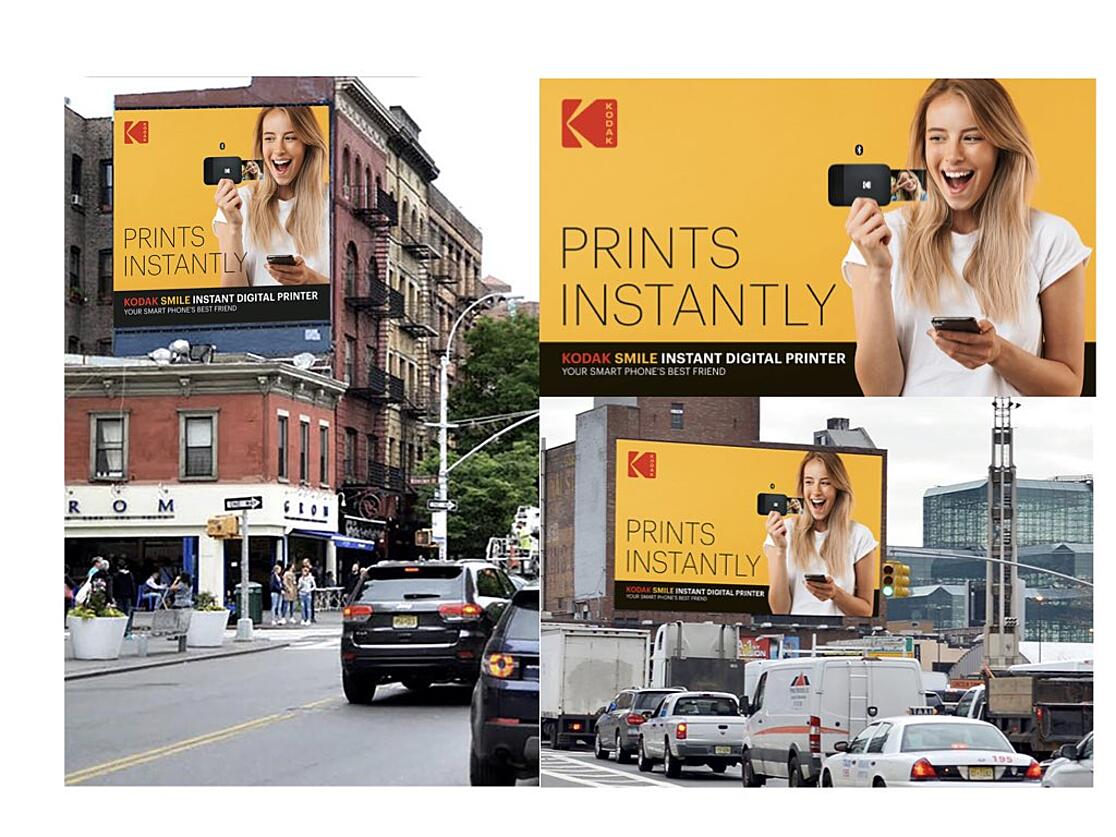 Generation Z (those born roughly between 1997 and 2012) have shown behavior that demonstrates heightened social interaction around physical items – not just digital. To this, the Instant Smile Digital Printer was made to work seamlessly with smart phones and enables people to print and physically share that special moment.
The ads created by UP in the United States work to communicate the product benefits directly and simply, each landing on the campaign line, "Your smart phone's best friend." The launch is initially hyper focused on New York City and leverages high impact media sites including billboards in the famed Greenwich Village and the infamous Lincoln Tunnel.
The ads will expose Kodak's new printing technology to millions of people in NYC and from around the world. The intention of the communication is to drive people to Kodak's Amazon store and to help Kodak reclaim a meaningful role in people's photographic ecosystem.
UP Senior Creative Director Eric Dowell and UP Global Head of Creative & Talent Management Alan Perler, both based out of UP New York, have worked directly with Kodak on the campaign in the US. The New York team also work with the iconic Polaroid brand as well.