With members around the globe, UP can rely on local contacts not only for marketing support, but also in some cases for Asian sourcing and manufacturing quality checks. Here's a story from UP member who is lives in Hong Kong.
Always check the source
I wanted to share a little "China sourcing" experience. Recently I was asked to help quality control an order of 75,000 pens for a top 5 US bank. The pens were sourced from a company with a very nice website. While the "manufacturing" company had what appeared to be a nice website, the images shown on it did not at all reflect reality.
In the photo below, the three images on the top show what was displayed on the company's website. The bottom three images are from the actual factory that made the pens. Note the very nice heated stool I was provided with (bottom right picture).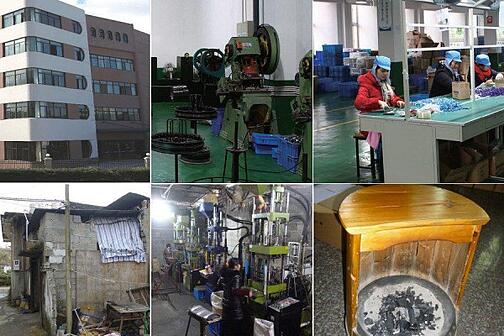 While doing QC (quality control) for this client, I discovered:
1. The factory is not in the location stated on the site. Not even the same city.
2. The company is not a factory, but rather a trading company posing as a factory.
Sourcing in China is not always as straight forward as one may think. The lessons learned?
a) Never believe a nice website
b) Know who you are dealing with
c) Always insist on thorough QC.
d) Make sure you have enough slack built into your order timeline.
As a final note, the pens did pass QC and the client was happy.