With social selling, your sales team leverages their social presence to drive brand awareness and uses education to accelerate an account-based marketing (ABM) strategy and convert top prospects into customers.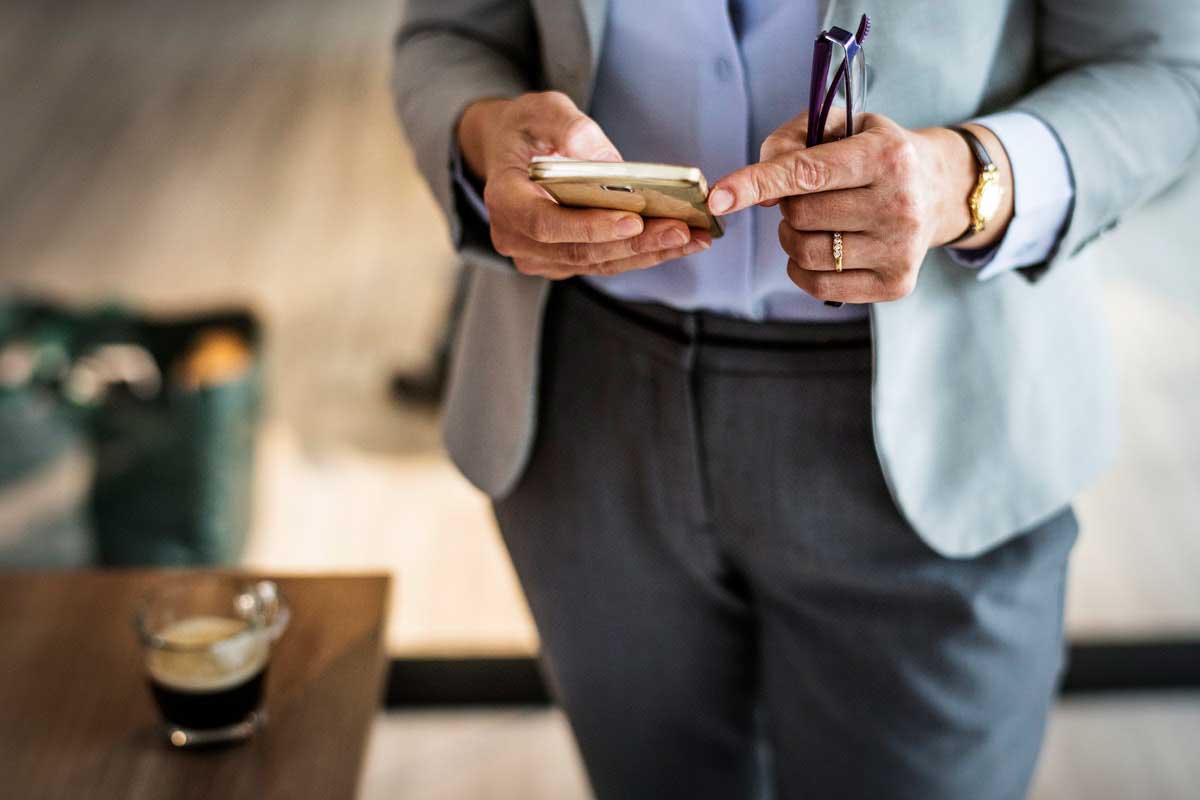 In today's highly connected digital era, we spend a great deal of our time online, which of course means we create new contacts on the social platforms where we are active. It makes sense to leverage this for business development. Before making a purchase, people usually look online for information that helps them choose the right product or service. This is where social selling comes into the picture. By sharing useful and interesting information with your online network, your potential customers come to view you as a resource for information, which grows your credibility.
Social selling has become increasingly important in recent years, as it is a great way to connect to prospects, but also build long-term relationships and develop repeat business. If your sales team isn't currently using social selling as part of their ABM strategy, it's not too late to start.
What is social selling?
Social selling is when your business uses social media to find and engage with potential customers. Sales people provide value to prospects by answering questions, responding to comments and sharing helpful content throughout the buying process until a prospect is ready to buy.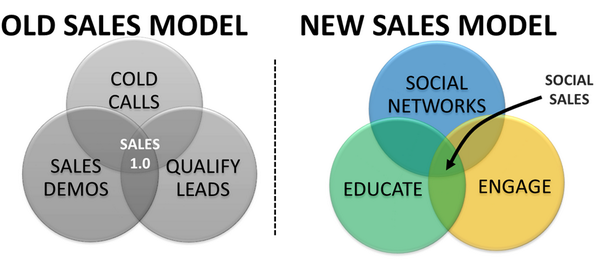 While the old sales model was about cold calling, sales demos and qualifying leads, the new way of B2B selling means using social media networks to reach prospects, educate them on how your company can solve their problems, and nurture them through the sales funnel. All of these new principles follow the content marketing approach. However, when your business incorporates account based marketing (ABM) into your content strategy, your marketing team is looking for your sales team to contribute at the top of the funnel by leveraging their social presence to drive brand awareness and education as well as offer more sophisticated solution and relationship selling.
How does social selling work?
In order for you to succeed in creating new business contacts and gaining more followers, it's first and foremost important that you are active on your social media accounts. The content you choose to share depends on the industry in which you work. Also, it's important that what you share is consistent with your brand and relevant to your target audience. Sharing useful and relevant content will provide long-term benefits, as you build your personal brand, get more qualified leads, and increase your credibility while demonstrating that you are an expert in your field.
Therefore, be sure to write, find or share content that you consider essential to your audience. Think about how to communicate with your prospects, avoid talking too much about your own business, and focus on investing in your business network and adding value. By helping your prospects, they will in return help you with a new sale.
The benefits of social selling
As a sales person, it's important that your business has a good presence on social media but the same goes for your personal brand. By creating a sound ABM strategy that adds value for new prospects through social media, your personal brand will grow and your potential customers will look to you and your company as the experts to solve their problems.
We sometimes hear from companies who think that social selling couldn't work for them. Some of the biggest concerns expressed by companies that have not yet adopted social selling include:
It costs too much money.
We lack the structure, resources or content to share.
Poor cooperation between the marketing department and the sales team hinders our efforts.
However, it's important to take into account how customers behave online today and how to best reach out to them. Prospects don't want your sales team cold-calling them. People are online and expect conversations to happen there, on their own terms.
Before a prospect buys a product, they use search engines, read blogs, listen to podcasts, or watch webinars. This means that the customer is more than halfway through the buying process before even contacting a company. Additionally, more than half of customers who buy something do their research on social media. That's precisely why it's important to be able to reach your targeted audience through social selling.
Statistics show that:
Additionally, the benefits of social selling include:
Expanded reach to new customers and audiences.
Keeping in touch with the buyer throughout the purchase process.
Increased profits and increase in sales productivity.
If you look at B2B on LinkedIn and how social selling works there, you can see that 76% of buyers are ready to contact a supplier. 62% choose to keep in touch with a seller who contacted them in order to understand what kind of content they share while getting useful information that is relevant to their business. It is also interesting that 90% of LinkedIn's top sellers use social selling because it generates ROI. We can also see that more than 60% of sellers who don't use social tools fail to meet their goals.
Conclusion
Building your personal brand and credibility takes time but is worth the investment required to help you succeed and reach your sales goals. It is important to be consistent in your ABM strategy and use social selling to help you reach your goals. Considering that the customer is conducting research before deciding to buy a product or service, it is important to be seen early on in the customer's buying process.
Remember that you must share relevant content that is both interesting and helpful to your audience and stay away from trying to promote your business. Showing that you are a thought leader and a credible source to your potential customers, will help grow your personal brand and your company's credibility while bringing more returning business. It's not too late to start using social selling. Start engaging and building new and long-term business today!
How does your company and sales team work with social selling to achieve your goals? Or have a question about how social selling could work for you?
Leave a comment below.