Signing a new customer, whether for a software business or any other, is always a happy day. Yet, too many companies, including software as a service (SaaS) companies, spend more time and effort acquiring new customers than they do keeping existing customers happy. If you think that sounds like a bad idea, you're right.
The truth is that getting a new customer can cost five times as much as keeping an existing one. In practical terms, increasing your customer retention by 5% can raise your profits by 25% to 95%. That really emphasizes the importance of building brand equity and keeping customers happy.
Brand equity comes from communicating brand values to customers as well as living up to them — by providing excellent customer service and making the onboarding process as easy (and not boring) as possible.
"In software and IT, especially SaaS companies, your customer service and onboarding processes are important parts of the overall image of your company's brand," said Martin Kubu, head of

UP for IT

. "Engaging with your customers in a structured onboarding process and communicating with them regularly are important for customer retention."
Creating a strong brand starts with making sure your internal team is aligned about what you stand for so the customer has a consistent experience at every stage from the initial sales process to onboarding and customer support.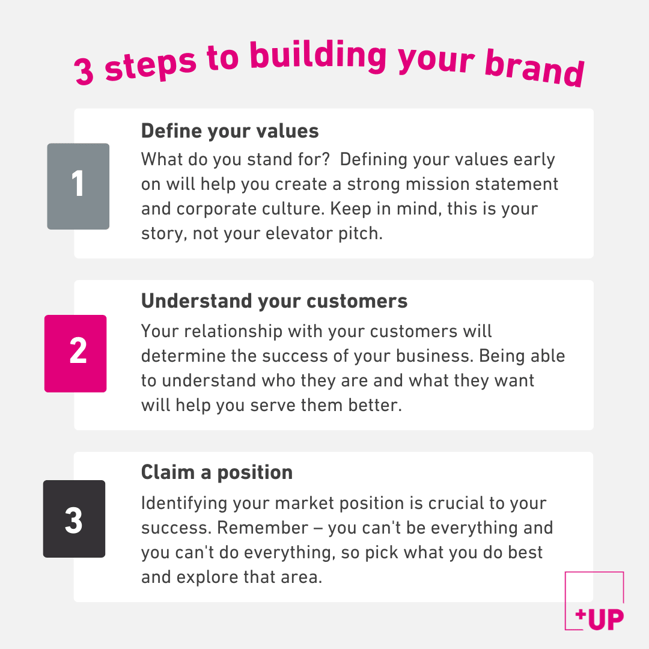 Why SaaS customer retention matters
Customer retention is the key to long-term success in the software industry. The customer retention rate is a measure of how many customers are continuing their subscription and using the product or service for more than a year. It is also one of the most important metrics for any SaaS software or IT company.
Reducing churn — the number of customers who leave or don't continue after a trial period — is a key way to improve cash flow and increase long-term profits for the company.
"It would be easy for companies to make the sale and move on to the next one. But replacing customers is always more expensive than keeping your existing customers loyal and happy," Kubu said. Getting the entire user team onboard during a trial period, or convincing an evaluation team the product will achieve adoption easily, is half the battle.
Some SaaS companies offer the model of starting free and then upgrading to a paid version. A free trial or free version can also work in B2B but it's more complicated to get conversions that way.
"You need to involve the decision makers and set up a more comprehensive and structured trial system," said Kubu. "Create team-based onboarding and have the testing team follow specific practices or exercises and have regular check-ins."
Why do SaaS customers leave?
There are many reasons why SaaS customers leave. Some of the most common ones are:
The customer doesn't see the value in the product or service.
The onboarding process is confusing or non-existent.
The product is difficult to understand or has a long learning curve to use effectively.
The company isn't able to get buy-in from important users, or people refuse to switch from their existing tools.
The customer doesn't feel like they are getting enough support from their account manager.
The customer is not happy with how quickly a problem was resolved.
The brand name is not well enough recognized to get internal adoption.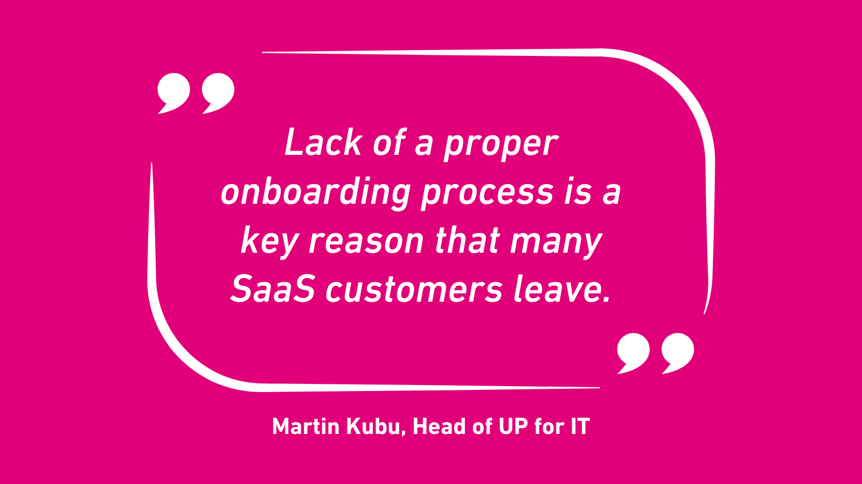 What can your company do to turn this situation around?
"One important thing is to be sure you are investing time and effort into providing good customer support. But it's important to be proactive and not just respond to problems or questions," said Kubu. That means creating a clear onboarding process.
"For enterprise-level SaaS tools, engaging multiple users across the company makes all the difference in retention," Kubu added.
Kubu also stresses that it's important to continually communicate with your users. "Let them know what has been improved, offer smart tips, provide example use cases, and set up steps to get them more and more invested in the service until it becomes extremely important in their work."
Tips to improve Saas customer retention
When you have a new customer, focus on getting users up to speed in using your software as quickly as possible. Offer training, support and tools to make their team successful. Don't just sign enterprise users up and forget them. You need training for the whole team.
Reach out proactively with a structured onboarding process that takes a step-by-step approach (first do this, next week, do this, third do this…and so on). "Don't wait for them to come to you with questions," said Kubu.
Some additional tips:
Step up your onboarding and training
Having good training and onboarding is vital, but take your training to the next level. Make it engaging, entertaining and fun. Include a variety of formats for different learning styles. Have tutorials, show examples, create checklists, and offer wizards to automate some of the tasks. Create templates that users can replicate easily. Include webinars and small group virtual training to facilitate learning.
Create tutorial videos
Put tutorials on YouTube for example, so if users search "how to x" with your software, they find content from your own company and not just from third parties. Reaching out to and enlisting influencers is a good way to spread your brand, but make sure you have covered the bases with your own content first.
Create a knowledge base
Answer questions you get from users in written form with step-by-step instructions that are easily searchable. Create short videos explaining the most common hurdles or problems. Also, be sure you optimize the content to make sure it's searchable on Google.
The HubSpot knowledge base is a great example of this. And, it's a tool available for subscribers to use to create their own knowledge base easily. You can set up FAQs, create articles inside chat bots, or support customers with self-service content.
Monitor the questions people ask
Check in with customer service to find out if people are asking the same questions over and over. "When too many people ask exactly the same question, you have obviously missed something in your initial communication," said Kubu.
"If you're always getting questions like: how do I do this thing? Then make that more prominent in the initial onboarding or training."
Consider rewards programs
SaaS companies sometimes offer customers user loyalty or rewards programs. "This can work well for B2C companies, but for B2B companies it's more complicated," said Kubu. "People may be less likely to be motivated by a discount given to their employer." Gamification (giving users points for certain actions) or completing training or onboarding steps with internal recognition or rewards can be effective in some cases.
Offer certifications
Certificates or completing training can work in B2B settings to encourage team members to complete the onboarding or training process for the software. Some SaaS companies offer badges to display on social media or in email footers or bios (like this one).
Host user group meetings
If you have a physical location, host events like happy hours or user group meetings in which people can come together to talk about their accomplishments and share their thoughts. You can even offer related information or educational content that supports users in their daily work. For those who may not be able to come together in person, try hosting a weekly or monthly online chat room or Zoom meeting.
Cross-sell and up-sell products
One of the best ways for SaaS businesses to increase loyalty is by cross-selling or up-selling their current customers on additional products. The more products or services the customer is using, the more complicated it becomes for them to leave.
Create a strong brand
Creating a strong, consistent brand supports customer adoption and retention. The brand experience includes every touchpoint of your company with the customer from sales and marketing to customer service. Be sure everyone in your company understands your brand's message and vision. Give your team, especially customer service, the tools they need to do their jobs well and to become brand ambassadors.
Case Study: Developing a product-led brand to a global powerhouse using brand development and positioning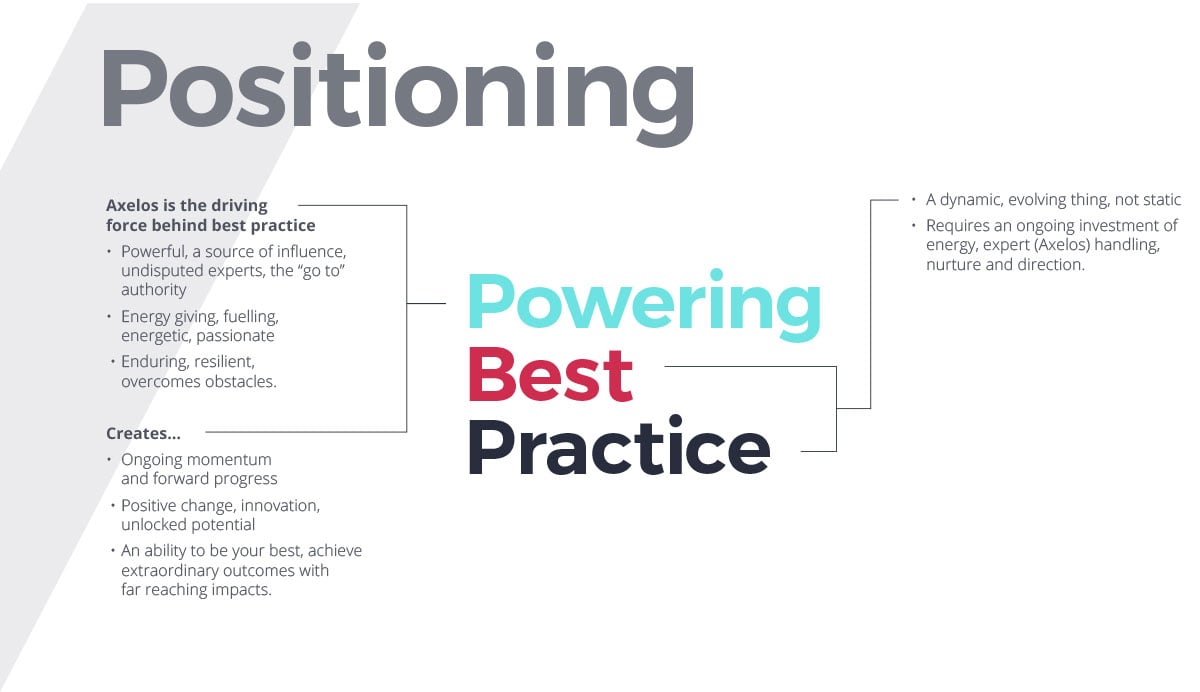 Conclusion: How to retain SaaS customers
The key to customer retention in a SaaS business (or any other, really) is to provide value to the customer for the price they are paying. Give your customers a reason to stick around and use your service or product, and they will. Your brand is your secret weapon here.
"Creating a brand that stands for the result or benefit that the user is trying to accomplish is more effective than trying to sell a list of features," said Kubu. "Too many companies start at the wrong end. You want people to buy your service because they know you deliver value, not because they are comparing a list of features to your competitors."
By creating a strong brand, which includes excellent customer service and onboarding, you create the foundation that leads to customer retention for your Saas company.