Having worked in agencies for 18 years or so, the one thing I can say for certain is change happens; you either keep up or die, or become stale and slowly wither away. And if you are really brave you get ahead of the curve. And if you are exceptionally smart you pick the right curve. But picking the right path has always been the tough part.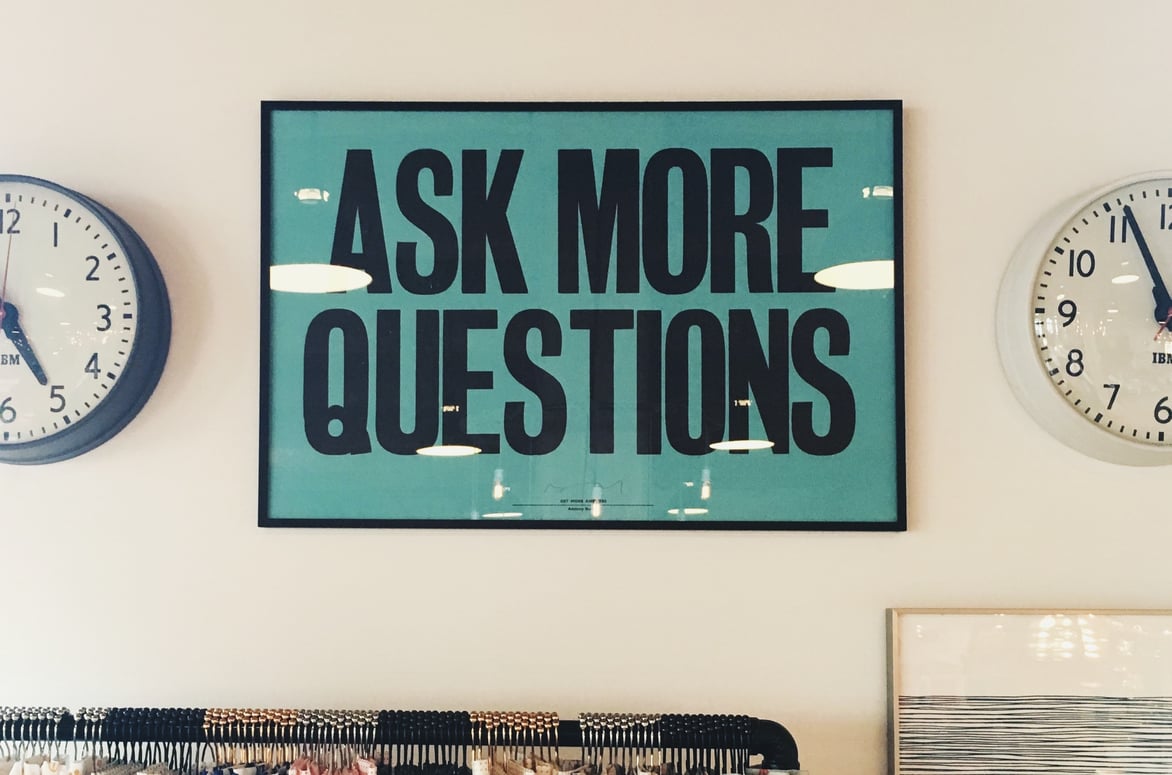 There has never been more going on that can effect the future of the marketing industry than today. Over the last few years the agency landscape has changed massively and it shows no sign of letting up.
Technology, margin and time pressures, in-house teams, agencies offering in-house teams, the importance of data and the rapid nature of digital change are just a few of the things that I'm sure are making many an Agency leader's head spin.
When I moved on from my previous agency it most definitely made my head spin.
In my last role I was lucky enough to work alongside a leader that adapted the agency to flourish when others struggled. When I made that move, it was a long-shot, it was the opposite of the big network options I also had on the table and that excited me. But I saw the vision and trusted where the agency was trying to go; and it was the right move for me, I had nine enjoyable and successful years there.
Over the years I've spent many hours working with and introducing new models, processes, products and technologies but it had been a while since I choose a new agency umbrella to do it under. And as I sat at home with the options of senior roles at agency networks and some at smaller, agile houses neither set my heart racing.
The trend of in-house agencies
I've always had a bit of entrepreneurial spirit about me and this was the bit of me that was feeling unfulfilled. I didn't want to end up just doing the same thing I'd been doing somewhere else, I wanted to be inspired. As I pondered the options I also watched with interest the trend in the industry of in-house agencies; whether its clients completely taking everything in-house and trying to recreate an agency feel, or specialist agencies that move their team in full-time.
My initial reaction was it made me very uncomfortable. Those poor agency people. Those poor clients. Poor creativity. On top of each other with no respite.
But why was this trend happening?
To me it all smacked of commercial decisions and not sustainable ones. But I had to admit I didn't know much about the agencies involved and how it was felt to be going for both parties. So I took it upon myself to speak to those more in the know within the industry and it seems there are mixed successes out there but the negativity definitely outweighed the positives.
For every success there seemed to be three horror stories and some all out failures. The teams burnt out, the creativity suffered and the client, no doubt, ended up unhappy. But some prevailed and the trend continues; so I wondered whether to put in-house agencies on my list of potential employers? Was this the difference I was looking for in my agency?
I have worked with some very successful strategy, creative and digital teams within a couple of key clients over the last few years but as good as these teams were the agency were always there to work with them. Sometimes in a true partnership, sometime to be a back up, sometimes to provide a specific skill and sometimes to pick up the pieces or support when a crisis hit. But thats the role of the agency, to be a partner, a service and sometimes a magician!
My research brought me to a conclusion that the rise of the in-house agency won't take place at the expense of the traditional model but it's not going away anytime soon. Because some clients are not getting what they want from their agency; I believe that many an agency has been caught with their pants down due to plain arrogance. Agencies have no right to exist through past reputation - you need to bring it every single day.
I think said agencies have caught a cold, not delivering in terms of creativity, productivity, innovation and most importantly effectiveness. And on the flip side - clients continually want more for their money and time; the deadlines get more pressing every week. And this pushing and pulling has effected the whole industry and created the rise of internal agencies. But there's more than enough room for all of us to exist and in many cases we will continue to collaborate and work alongside each other.
Back to me. Should I add internal agencies to my list? In truth I just couldn't see it working for me.
The client / agency relationship fuels great work
The one thing I love about agency life has always been the people, on both sides, client and agency, and the one thing I can definitely say is they are very different. In they way they think, the way they plan, and in the way they create. And thats a very good thing!! And one I didn't want to give up.
This creates great work and answers business problems. It creates great colleagues and great friends. But nothing works unless there are two functioning sides. The marketing world is very different on either side of the fence and it's not that often that someone switches from client to agency and vice versa.
And I believe there is a reason for that, the same reason we have, say, police and detectives, or nurses and doctors - they all do very important jobs but there is a positive difference and a reliance on the other. Breathing the business, brand and products gives the client great insight and direction, but on the flip-side one can be 'too close' or swayed by internal politics.
Agencies see the world from a wider view and agency people have gleamed experience from working across many clients and being exposed to an array of marketing brains as they move around in their formative years. Keeping a 15,000 ft view of a major client's work across 10 departments, 5 customer groups and 20 projects at once whilst maintaining one brand direction is definitely a skill. As is crafting that one killer creative idea and finessing that same idea as it goes into production. But the way Agency people work and think to do these things is often untraditional. Agency hours are definitely not traditional.
Put simply; done right there is a perfect sweet spot between client and agency that true marketing magic happens, get that right and you are onto a winner - and personally I love living that agency / client relationship.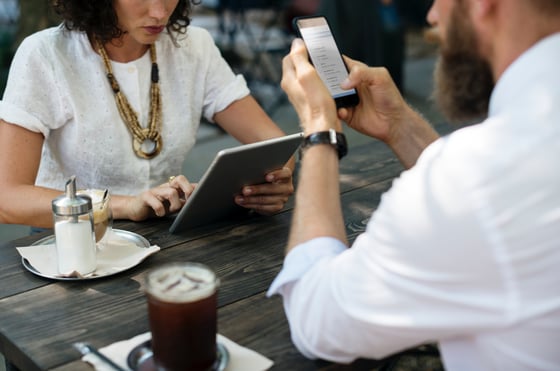 My next move? UP THERE, EVERYWHERE
So what next for me? I was still pondering, still not sold on my direction. And then a good friend and ex-colleague introduced me to UP THERE, EVERYWHERE - 'the global cloud based agency'. The proposition for me personally was outstanding and suited my lifestyle which was a very big tick. But was it a business model I could believe in and in good conscious sell to my network, both clients and potential future staff?
Absolutely. The reasons? Although the people within UP are split across 13 countries there is a real community about the team. Everyone is a grown up, no matter their age, meaning that responsibility to 'play your role' in delivering great creative ideas is core to the business.
The CV's, experience and skills of the team sell themselves – I was on an internal call with 6 people in 5 different countries working on a new business pitch within my first 2 weeks and the level of knowledge and talent on the phone amazed me, and the work that came out the other side excited me. It really worked! While UP offers everything a traditional agency does, I see the agency as embracing a next-generation set-up, benefiting both the client and the teams who deliver the work, greatly. So, once again I'm excited about the future, following a model I believe in and that I can help shape.
And as we go on our journey I look forward to viewing how our great industry changes and which curves are successful, both on the client and the agency side, because our success has always been shared.
Read more about how UP fits the gig economy here.
Want to build a great client / agency relationship? Speak to Christos.