Inbound and content marketing are revolutionizing how we communicate, and how we sell products and services in the life sciences. From mapping your customer journeys to creating content offers, are you using inbound marketing effectively?
Watch the recorded webinar on marketing to life scientists
[updated] Recorded on: Thursday, June 25 at 3pm CET/ 9 am EST
This sixty minute session presented by experts and thought leaders in life science marketing covers:
Understanding how to start developing an inbound and content marketing program
Identifying your key audiences and creating relevant content that builds a relationship and thought leadership
Mapping the customer journey as well as understanding the benefits of using a marketing automation platform
You can also download several practical templates and a webinar infographic with key takeaways.
The Topics
The webinar features four speakers who each cover a critical area of inbound marketing with a brief presentations and offer key takeaways. The topics covered will be:
How does content and inbound marketing work in the life sciences?
Why you should start by defining your ideal buyer personas
How to map your content to your customer journey
What makes HubSpot different as a marketing automation and lead nurturing solution?
The Speakers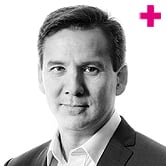 Robert England PhD
Lead of UP FOR LIFE at UP THERE, EVERYWHERE
Following a PhD in Applied Biology in the U.K. and postdoctoral research in Sweden, Robert leads UP FOR LIFE, the life science, medical device and healthcare business area. Actively involved in key projects for a number of UP clients and non-profit organisations around the world, he is focused on building a worldwide community of experts in science branding and marketing.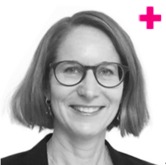 Therese Sundell MSc
Account Director at UP THERE, EVERYWHERE
With a MSc degree in biotechnology and 25 years of experience of marketing in the life science business, with a history of successful product launches, company re-branding projects and inbound marketing, spanning from in vitro clinical diagnostics to research reagents and instruments, Therese has a unique ability to understand her customer's products and her customer's needs.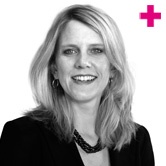 Shari Monnes
Head of Inbound and Content Marketing at UP THERE, EVERYWHERE
Shari is an inbound and content marketing strategist based in the Boston, Massachusetts area with over 25 years of experience in digital marketing, copywriting and website content creation. She delivers inbound and content marketing programs for clients in the life science, pharma, medical device, healthcare and technology industries. She certified in Inbound Marketing and HubSpot software.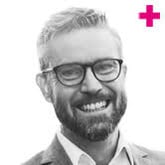 Fredrik Holmboe
Senior Pharma Digital Strategist at UP THERE, EVERYWHERE
Fredrik is a pharma content and inbound marketing strategist based in Stockholm. He has an educational background in neuroscience and philosophy, sprinkled with quantum physics and computational neuroscience, today called artificial intelligence, and psychology. Today he delivers tailored communication strategy solutions for life science companies. Fredrik has worked for companies such as Janssen, Biogen, Novartis, and Bayer.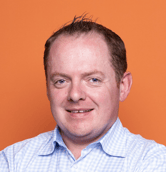 Keith Lally
Channel Account Manager at HubSpot
Keith works as part of HubSpot Partner team supporting the enablement & growth of HubSpot's agency partners in the Nordics Region. He is convinced that a positive customer experience not only results in making customers happy, but it can also led to additional revenue. With his unique expertise, he will talk about the importance of delivering a superior customer experience for Life Science brands.