LinkedIn recently announced some exciting new features and product updates that will be coming soon. These tools and features offer new opportunities for networking and business growth.
LinkedIn occupies a growing place in the social and advertising ecosystem, but is also an important channel to learn, network, get clients or customers, as well as grow your career. Let's take a look at the upcoming product and feature releases from LinkedIn Marketing Solutions that have either launched or will launch this year.
Here are our favorite new features, and a few key tips to get up to date and understand how to use them to achieve your marketing goals.
Audience features improve targeting options
LinkedIn released new interest targeting topics and new company targeting options to reach more people and more of the right companies. LinkedIn says their data is different from other data collected on the web, due to its nature of being owned by professionals and therefore more often and more accurately updated. This leads to the ability to more effectively reach the right demographics and ultimately higher success rates. Learn more about LinkedIn audience targeting.
LinkedIn also launched engagement retargeting with video and Lead Gen Forms to reach members throughout the buying process with a tailored ad experience based on actions they've taken with your content on LinkedIn.
New LinkedIn Ad formats
New enhancements are being made to the LinkedIn ad formats by optimizing the sponsored content features (creation of vertical videos and content preview, campaign management tool development).
Additionally, Conversation ads have been added to the sponsored messaging ads family to start quality conversations with professionals with a choose-your-own-path experience.
This new ad format is perfect to complement your marketing efforts, drive engagement with your audience, no matter their objectives and where they are in the customer journey. In addition, LinkedIn will provide product templates based on the objectives so it is simpler and totally customizable. Visual reporting will also be launched to see the different pathways that the prospects take and optimize your conversation ads.
Messaging is the preferred channel for communication and will increasingly grow by 2023. In the 5 last years, it grew by 400%, which makes it a great opportunity to communicate with your prospects.
Sponsored email is now called Message Ads. You can deliver a targeted message with a single CTA. That lets you communicate to your prospects without having to worry about character limits. You can also add a Lead Gen Form to your message to collect leads directly on LinkedIn.
Two new ways to reach audiences
LinkedIn has launched two new ways for marketers to reach their audiences: LinkedIn Live and LinkedIn Events.
LinkedIn Live opens the door for you to host, attract and engage the right professionals before, during and after events. LinkedIn indicates that LinkedIn Live videos garner 7 times more reactions and 24 times more comments than native videos by the same broadcasters.
LinkedIn Events allows you to design, host and stream a virtual event, in a safe environment, bringing your own community of professionals together - even in times when you can't meet face-to-face…and we all know how that is panning out in 2020. This includes features such as your own URL to promote the event.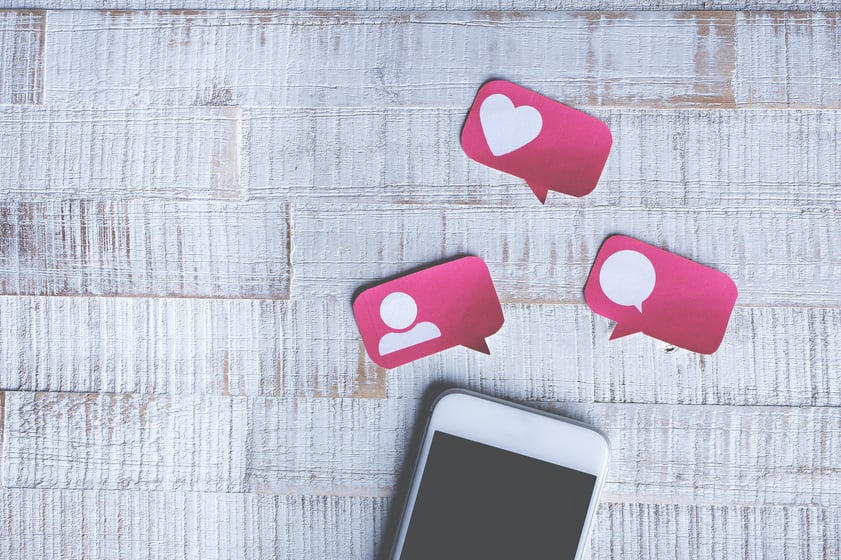 How can I measure the ROI of my social media campaigns?

Tips for using LinkedIn Events
Relationships are key to building brand awareness and brand loyalty, LinkedIn Live and LinkedIn Events are effective ways to do this. Here are a couple of tips about where in the funnel it makes sense to apply these methods:
Use LinkedIn Live to broadcast or lifestream events from your own LinkedIn page (great for top-of-funnel content).

Use LinkedIn Events for bottom and mid funnel as you get a dedicated LinkedIn event page on which you can invite people and livestream the event.
What about the new engagement features?
At this time, LinkedIn is working on the launch of even more features. Soon, you will be able to get a reach and frequency report to view the average impression, frequency and approximate user reach for all your campaigns.
A target cost bidding and lifetime pacing & budget was also created to maximize the results of your campaigns. You will be able to accomplish this by setting your preferred daily average cost per result, and to optimize your budget around when your target audience is most likely to engage.
Read more: Seven Tips for Social Media Success
Need help with your social media marketing strategy?
Find out more about UP social media marketing support.